Applying early decision and early action, part II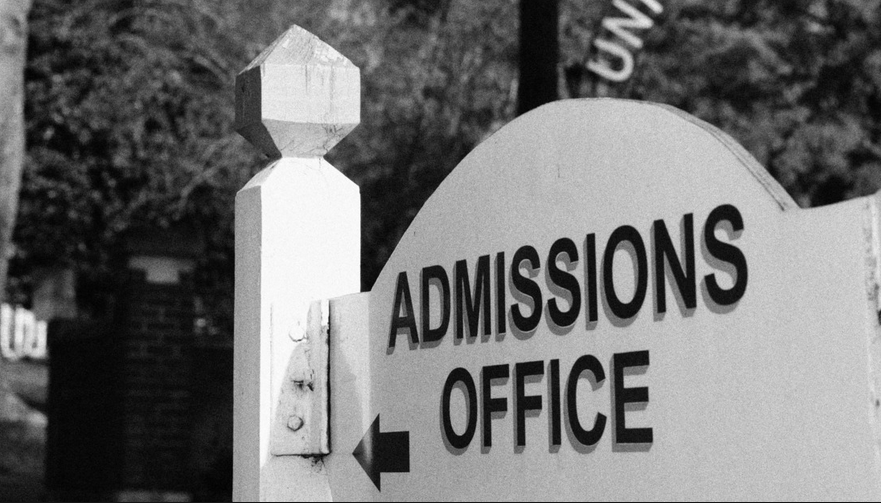 In my last college blog post, I wrote about the pros and cons of applying to college early decision.

Here is more to consider before you apply early decision or early action to college:
1. While students who apply early decision to a college must promise to attend the school, as a practical matter, a college can't force an accepted student to attend.
A family, however, should make every effort to talk with the admission/financial aid office if a financial aid award is inadequate. If you can't swing it financially, you can walk away from an early decision acceptance.
2. Consider Early Decision II. A growing number of schools offer a second ED round with the application deadline often on January 1.
You could try this route if you didn't get into your first ED school.
It's also a way to boost your admission chances if you applied Early Action to other schools and aren't excited about your choices. ED II could also be a smart option if you need time to make your ED application stronger with first semester senior-year grades, test scores and additional accomplishments.
Here are some of the colleges that offer ED II:
American University
Bates Colleges
Bennington College
Bowdoin College
Brandeis University
Bryant University
Bryn Mawr College
Bucknell University
Carleton College
Case Western Reserve
Claremont McKenna College
Colby College
Colgate University
College of Wooster
Colorado College
Connecticut College
Davidson College
Denison University
Dickinson College
Emory University
Franklin & Marshall College
George Washington University
Gettysburg College
Grinnell College
Hamilton College
Harvey Mudd College
Haverford College
Hobart and William Smith College
Johns Hopkins University
Kenyon College
Lafayette College
Lehigh University
Macalester College
Middlebury College
Mount Holyoke College
New York University
Northeastern University
Oberlin College
Occidental College
Pitzer College
Pomona College
Reed College
Rhodes College
St. Olaf College
Tulane University
University of Miami
Washington University St. Louis
Vanderbilt University
You can find a longer list of colleges offering ED II at the website of College Transitions, a highly regarded college consulting firm based in Georgia.
3. If money is an issue, it's critically important that parents use a school's net price calculator before allowing their child to apply early decision.
A net price calculator will provide a personal estimate of what a school will cost after any grants and scholarships from the institution itself are deducted from the price tag along with any applicable state and federal grants.
Early Decision Example
To illustrate the sort of decisions that families must make when contemplating an ED application, I'm sharing the situation of a mom, who asked me if her son should apply early decision since he would need financial support.
A mom's email about an early decision choice:
Have you ever encountered a school that has an early decision program where a student could opt out of an acceptance if the financial award was not enough?
I am wondering about Harvey Mudd College in particular – my son's number one choice – but our finances are limited. Might they put something in writing to let him apply early decision with an opportunity to review the financial award granted before accepting their offer?
My early decision advice to the mom:
I would not apply Early Decision to Harvey Mudd (an excellent engineering/liberal arts college), or any other school, if the institution's net price calculator suggests that the cost will be prohibitive. Many ED schools offer good net price calculators that will provide a family with a solid estimate of what an institution will cost them.
I told the mom that it was quite likely that this elite college would come through with an excellent financial aid package. Harvey Mudd is one of a few dozen schools in the nation that meet 100% of a student's demonstrated financial need.
For families who need a great deal of financial assistance, I don't think it's a risk to apply to elite schools that offer excellent financial aid packages. If a college has pledged to meet 100% of the demonstrated financial need of all its students — or very close to that — I believe it's safe to apply.
And sure enough, when the mom used Harvey Mudd's net price calculator, it estimated that the price would be just $15,000 for her son's freshman year. At the time, the cost of attendance at this prestigious school, which is located in Claremont, CA, was more than $70,000 (now it's $80,000). Attending Harvey Mudd at this price would be a tremendous bargain.
Without using a net price calculator, many families would never even consider applying to such an expensive school.
Here is one more consideration:  The acceptance rates for early decision and regular decision at Harvey Mudd are similar (19% v. 14%) so applying early wouldn't provide much of an admission advantage
Applying early action to college

If applying ED isn't appropriate, early action is an option that provides more flexibility. There are two types of early action:
Restrictive early action or single choice early action
Nonrestrictive early action
Restrictive early action option

Rather than offering early decision, some highly selective schools offer restrictive early action that is more flexible.
Typically REA schools require that students not apply ED or EA to any other private institution, but they can apply to public institutions. Students who are accepted through restrictive early action are not obligated to attend the school.
With complaints that ED favors rich students, some elite schools such as Harvard, Princeton, Stanford and Yale offer this type of early action.
Nonrestrictive early action
Most EA schools offer nonrestrictive early action.  With this option, students are free to apply to as many early action schools as they'd like. And they are not obligated to attend any of them.
Examples of Early Action Acceptance Rates
                                                                          EA                    RD
Drexel University                                    92%                    65%
Creighton University                             87%                    56%
Kalamazoo College                                 87%                    66%
Colorado State University                    86%                    70%
Ohio State University                            64%                    35%
Trinity University                                   63%                    28%
Santa Clara University                          61%                     37%
Fordham University                               54%                    40%
Case Western University                       32%                     23%
U. of North Carolina, Chapel Hill       28%                      12%
University of Notre Dame                     26%                     12%
Colorado College                                     19%                       5%
Princeton University                              14%                       5%
Harvard University                                 13%                       3%