18 things to know about applying early decision to college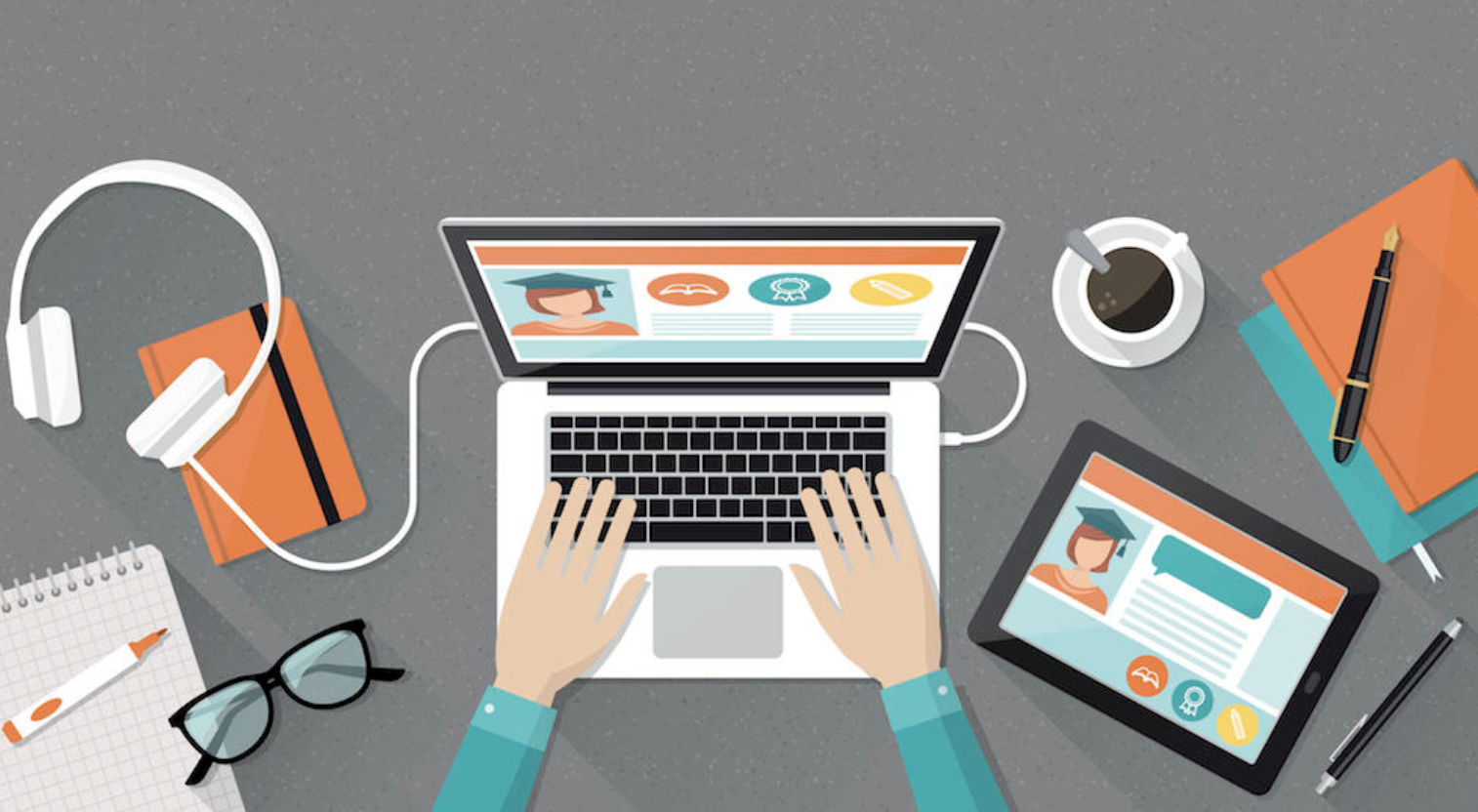 Applying early decision to college is often a highly effective way to increase the odds of getting accepted at many schools that offer this admission option.
At plenty of colleges, applying early action can also boost admission odds.
Not surprisingly then, teenagers are increasingly applying early decision and early action to schools and the pandemic helped escalate this trend.
Applying Early Decision Definition
1. Early Decision refers to the admission practice of allowing students to send in their applications before teenagers who use the regular admission process.
2. The deadline for ED applications can be November 15 or even earlier. In contrast, the application deadline for regular admission can be in January or later.
3. When students apply early decision to a college, they promise that they will attend if the institution accepts them. ED applications are considered binding.
4. Most colleges and universities do not offer an ED option, but it's a popular enrollment tool for more sought-after private colleges and universities.
5. In the 1990s, the University of Pennsylvania was the first school to offer early decision applications. Penn had too often been an also-ran for students aiming for Ivy League institutions so it rolled out the ED option to become more competitive.
Advantages of Applying Early Decision
6. Students who apply early enjoy greater admission odds at many schools because institutions want to improve their admission yield by locking up a portion of their class early. Doing so reduces the institutional stress regarding filling freshmen slots. The admission advantage can be considerable.
Here is a sampling of ED and regular decision (RD) admission statistics:
                                                              ED                       RD
College of Wooster                      100%                  53%
New College of Florida               100%                  68%
Ithaca College                                94%                   73%
Ramapo College                            93%                   65%
American University                    85%                   33%
Simmons University                    85%                    56%
College of the Holy Cross            83%                   31%
SUNY, Oswego                              76%                   48%
Spelman College                           60%                   33%
Villanova University                    56%                    27%
Texas Christian University         51%                    28%
College of William and Mary     49%                    37%
Washington & Lee University    43%                   16%
Vassar College                               40%                   22%
Northeastern University             37%                    18%
Amherst College                           36%                    10%
Johns Hopkins University          31%                    10%
Boston University                         30%                    18%
Claremont McKenna College      28%                     8%
Swarthmore College                      24%                     8%
Dartmouth College                        23%                      6%
Columbia University                     18%                      4%
University of Pennsylvania           18%                     6%
Pomona College                              15                         6%
Rice University                               16%                      8%
7. Students who apply early decision will be notified before other applicants of the school's admission decision. Students will typically find out before the Christmas break whether they have been accepted or rejected. The admission verdict on some ED applicants, however, can be deferred to the regular decision cycle.
8. Getting an ED acceptance can be a boon for students who can quit the admission rat race after successfully applying to just one school.
9. Early decision can be an attractive option for students who are absolutely in love with an ED school and know this is the college for them.
10. As more students treat applying to popular colleges as some sort of lottery, schools have worried about maintaining control of their admissions process. Consequently, a notable number of sought-after schools are using ED more heavily. This trend has only grown since the pandemic struck.
Here are some examples of popular schools where a high percentage of their freshmen class were accepted via ED, as well as some where there was a low percentage of ED students in the final frosh count.
Bates College                                         70%
New York University                            67%
Davidson College                                  66%
Franklin & Marshall College              64%
Middlebury College                              62%
Virginia Military Institute                   60%
Colgate University                                 56%
Northwestern University                      55%
Lehigh University                                   54%
Wesleyan University                              53%
Kenyon College                                       52%
Emory University                                    51%
Bowdoin College                                     50%
Johns Hopkins University                    47%
Williams College                                     47%
Barnard College                                      46%
Boston University                                   46%
Brandeis University                                46%
Wake Forest University                          46%
Cornell University                                   44%
Washington University, St. Louis        43%
University of Richmond                         42%
Stevens Institute of Technology           37%
Syracuse University                                35%
Villanova University                               33%
Bentley University                                   24%
Carnegie Mellon                                       22%
Northeastern University                         19%
DePauw University                                  17%
Baylor University                                     15%
University of Denver                                 9%
Chapman University                                  7%
Clark College                                               5%
Austin College                                             4%
Allegheny College                                       3%
While families focus on the acceptance rate of ED applicants, it's also important to know what percentage of a class was filled early. If a large percentage of freshmen are accepted via ED there won't be many seats left during the regular round.
Disadvantages of Applying Early Decision
11. Applying early decision can be financially dangerous for students who need financial assistance. That's because ED students must promise that they will attend the school regardless of what kind of need-based financial aid the school might provide.
Not surprisingly, the chief complaint about ED is that it favors wealthy families who can cover the cost regardless of any help from the institution.
12. Students who apply ED could also reduce their chances for merit scholarships, which are awarded regardless of financial need. Institutions won't publicly admit to this, but it would only be natural for schools to give smaller merit awards or none at all to students who have committed to attending their institutions regardless of the price.
13. The ED route can be a poor choice for students who need grades from the first semester of senior year and/or better SAT/ACT scores to make them look more attractive to admission offices.
14. ED applicants, who lock in their choice early, can miss out on schools that offer better opportunities. A school that seems wonderful in October might not be the one an ED applicant likes in December or January when it's too late.
15. While ED usually provides an admission advantage, it's not guaranteed. The advantage can be quite small or nonexistent. For instance, at St. Joseph's University in Philadelphia, 58% of students applying early decision got acceptances, but 57% of the applicants waiting until the regular decision round were accepted. The ED advantage at Carnegie Mellon University is slim (19% vs. 15%) making an ED application far less attractive. At Rollins College, the acceptance rate for early and regular decision was the same – 58%.
16. Favorable ED admission odds can be somewhat misleading. That's because students applying ED tend to be stronger candidates than teenagers who apply later. Schools also tend to use the ED application process to accept recruited athletes, legacy applicants and others with a special skill.
17. The pandemic, which ushered in test-optional policies for the vast majority of state and private colleges, was a catalyst for many more students to apply ED for the 2021-2022 school year. Without having to submit test scores, ambitious students aimed for institutions that they normally wouldn't have a chance of getting into. Early decision applications for MIT, for instance, jumped 62%. At Yale and the University of Virginia the increase was 38% while at Dartmouth and Rice, the ED applications rose 29%.
More competition often led to higher rejection rates for the early birds at the most sought-after schools. Brown, for example, admitted 22% of early applicants for the 2020-2021 school year and 16% for 2021-2022. During the same period, Duke's acceptance rate for early applicants went from 21% to 17%.
Instead of being deferred for regular decision consideration, more students were outright rejected since the pandemic hit.
18. With most schools keeping their test-optional policies for the 2022-2023 school year, the increased popularity of ED for the most popular schools is continuing.
Learn More:
The best way to make the smartest college decisions is to enroll in Lynn O'Shaughnessy's online class, The

College Cost Lab. You can learn more about the course for parents of teenagers, here.
High school counselors can take my class for free.
Hi Pat, Thanks for letting me know about SUNY Oswego! Not sure how that happened!

I let any high school counselor take my class for free. I will get you signed up right now!

Lynn O'Shaughnessy

Great Article! Thank you. Where were you able to find the percentage of students accepted ED vs RD? I'd like to know a good site to look that up in case any of my students want to look up that information on any other colleges.
I will share your article with my two classes.

Debbie Branecky
Chesterton Academy of Milwaukee
College Counselor

Hi Debora,

One other thing…I saw you are a high schoolcounselor and I let all high school counselors take my online course, The College Cost Lab for free. If you'd like to enroll in the course, just contact me at Lynn@TheCollegeSolution.com. Lynn O