Who Isn't Filing the FAFSA?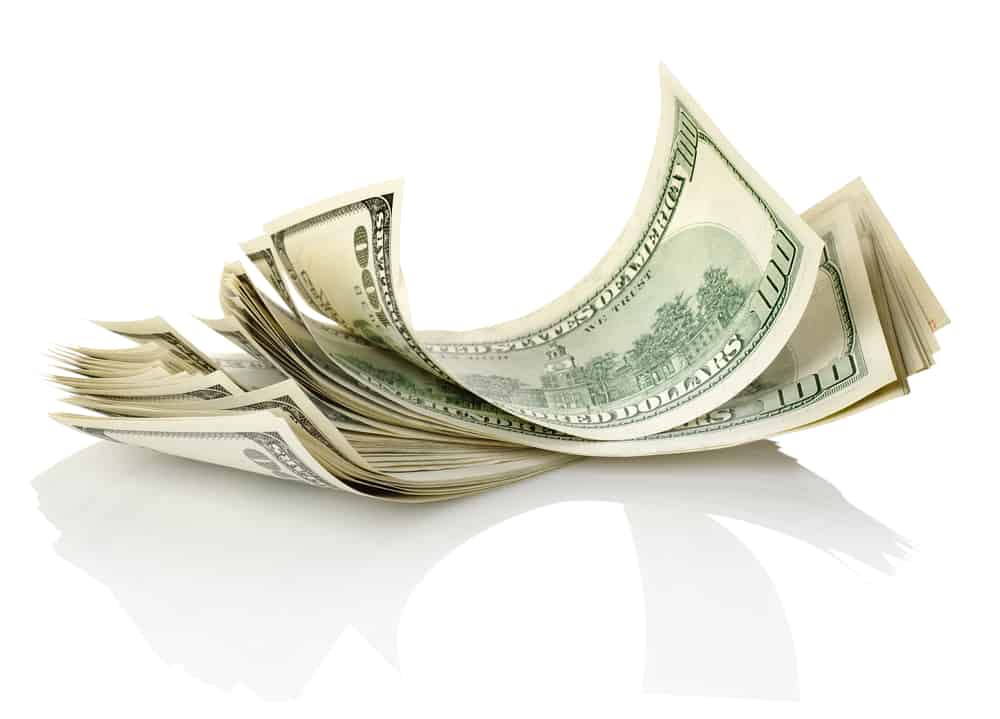 If you have a child in college or heading there this fall, have you filed the Free Application for Federal Student Aid yet?
Many parents never do file it.
In fact, according to the U.S. Department of Education less than 55% of high school seniors compete the FAFSA. That's a depressing statistic when you consider that low and middle-income students have a 25% to 30% greater chance of enrolling in college if they file the FAFSA.
I'm sharing with you a map that breaks down what the FAFSA completion rate is for each state. The darker the blue, the higher the completion rate. Here is a screen shot of the interactive map. You can access the real map by clicking this FAFSA Completion link.
Why Should You Complete the FAFSA?
Here are the main reasons why you should submit this important federal financial aid form:
1. People assume that they make too much money or have too many assets to receive need-based aid so they don't fill out the FAFSA. Plenty of these parents are just w-r-o-n-g. If you don't know what your Expected Family Contribution is, you should find out before you diss the FAFSA. If your EFC is lower than the cost of the schools your child applies to, you should absolutely file the FAFSA.
2. Without filing the FAFSA you won't be eligible to receive any free money from the federal government (Pell Grant, FSEOG Grant, TEACH Grant or any others.)
3. You also won't be eligible to borrow via the federal Direct Subsidized and Unsubsidized Loans. These loans are the best for students to use because they have a safety net for graduates who are unemployed  or underemployed. The latest and best repayment program for federal student loans is called Pay As You Earn.
4. Without the FAFSA, you almost certainly won't qualify for state financial aid. If you are going to file the FAFSA, do it now. The deadline for aid in some states like California has already passed. And some states dispense money until it run out.
5. You won't get need-based aid from the school your child attends. Some private schools and a handful  of state schools also require filing the CSS/Financial Aid PROFILE to qualify for institutional need-based aid. A minority of schools, such as the Georgia Institute of Technology, want a student you to file the FAFSA to qualify for merit aid that's given regardless of a family's finances.
6. Without filing the FAFSA, your child won't be eligible for a work-study job. The FAFSA asks if the student is interested in a work-study position. You should always check this box if your child would like a campus job. There is no obligation, however, to get one. At some schools, all or most of the students positions are reserved for work study.
Kellie,

The net price calculators are much more likely to be accurate if the school did not use the federal template. About 51% of schools do use the federal version, which is very unfortunate.

Lynn O'Shaughnessy

We will not be filling out the FAFSA until we have 2 students in college; the financial aid officer we spoke with from the university recommended we not bother because she won't qualify for any aid. Our EFC is 25% of our income and with two more kids still at home, we can't afford to dedicate that much to one child. Luckily, my dd's first choice college recognizes her as a student they want and has offered her more than half of the tuition in merit scholarships for the 4 years she is expected to be there; she has made up the difference in private scholarships she has already received.

Interestingly enough, the huge state university that initially seemed so much less expensive offered her very little merit aid; the private university she will be attending will cost her the same as if she attended the public university, but is significantly smaller and a much better fit.

I've been following this blog, first and foremost, and several others for more than two years, and have taken the great advice with us as we went down the road and back to find a perfect college fit for our daughter. All of the statistics, data, interviews, personal visits, and emails encouraged us to continue the hunt.

Fast-forward to today. It has been an interesting 48 hours. As acceptance letters and emails began to arrive we knew the financial packages were not far behind. Working diligently on the FASFA and CSS Profile to provide as accurate of a financial picture as possible was painstaking, but also a little scary. Laying out all of our business and placing it in the hands of our CPA who is a personal friend is hard enough — handing it over to virtual strangers is most overwhelming.

Both of us work – my husband is active duty(retiring next week after 30 years) and I serve a non-profit, and our careers should indicate we are not wealthy, not close. But interestingly enough the private schools who sent glowing acceptance letters did not find us ordinary people. They have all decided that our smart, well-rounded and very grounded daughter was just ordinary. All of the private schools felt we could in fact pay the exorbitant cost of attendance and the small VA benefit actually was more than they would ever offer in scholarships or merit aid. I am at a loss for words on how a big zero appeared on every school letter with the exception of one.

The colleges with the most financial promise that boasted of their large trusts and endowments to fund the gap, the need, the education of their most treasured asset — our daughter — provided the short end of the stick.

The silver lining in this entire experience is that our daughter will attend a very well-respected state university and graduate debt-free thanks to my husband's veterans benefits. Fortunately our daughter went into this process knowing she would go to the college that offered her the most, who wanted her the most. Her favorite private school disappointed her most of all. But she now recognizes her private school choices combined could not exceed the capacity for learning, research, and offer an enriching college experience which she will begin in August.

A word to the wise: You don't know what you don't know. Private schools are selecting and rewarding prospective students based on a formula other than what they publish — even with million dollar checks piling up in the bank.

RLP, North Carolina

Hi RLP,

I am glad your daughter has a very good option for college and that she won't have to go into debt. That's excellent.

I am curious about the other schools that did not give your daughter aid. It would be helpful to know what your EFC is and what kind of gap your daughter experienced with her aid packages.

Lynn O'Shaughnessy