Which College Should This NY Teenager Attend?
This is the month when high school seniors must decide where they will attend college.
It's not surprising then that I've been getting emails from families agonizing about their choices. Here is one of those notes from a mom named Carmen:
I would appreciate your professional advice in the following matter:  My son has narrowed down his choice to two schools; SUNY Geneseo and SUNY Binghamton, (he was accepted into Binghamton's School of Management). Both academically are good schools. Geneseo is a lovely school, great size & strong academic values but unfortunately does not have the recognition that Binghamton has.
Binghamton recently has had a little more recognition in the news sadly to say regarding their basketball scandal. I guess my question is, in your opinion does one school stand out academically over the other (my son will be a finance major) and should I be concerned about Binghamton's scandal permanently damaging its academic mission?
Your expertise in this matter would be greatly appreciated.
Thank you.
Carmen
Where Should This Teenager Go to College?
I don't know which of these schools in New York state would be best for her son, but I will offer a few observations. I also would love to hear what you would advise this mom about her son's choices.
Here are my thoughts:
1. I wouldn't give a hoot about Binghamton disasterous experience with Division I basketball. I can't imagine an employer not hiring a finance major because of the escapades of some basketball players.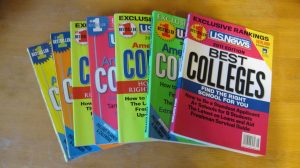 2. I also wouldn't get hung up on which school has the better reputation. Both are well regarded schools in the SUNY system. US News & World Reports' college rankings are horribly flawed. Here is one of the posts that I've written about rankings
3. When evaluating schools, I'd recommend focusing on their missions not their reputations. Binghamton is a doctoral research university while Geneseo is a public liberal arts college. Binghamton has nearly 1,600 graduate students while Geneseo has just 56.
As a mom and a higher-ed journalist, I happen to believe that institutions that are not devoted to graduate education (colleges) are preferable for undergrads. The professors at colleges are more inclined to focus on the education of the undergrads. And, as a practical matter, when grad students attend a university, they are more likely to be the ones teaching the undergrads. In this setting, the professors get to devote most of their time to their own research.
I wrote a blog post last year that focuses on the different types of higher-ed institutions and their missions. I'd urge you to read it:
What is the Difference Between a College and a University?
What Matters More
4. No school is going to automatically boost a student's chances at success in a career or in life. You have to work at it. A motivated student can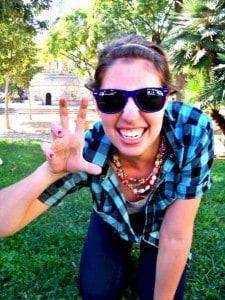 succeed anywhere. My own daughter illustrated this quite nicely:
5 Secrets to Getting a Job After College
A friend of mine recently asked for my opinion about how her son could decide between four schools — three on the West Coast and one in Texas – still left on his list. This week I'll share the stepsthat I suggested they take to narrow down the list.
What Do You Think?
In the meantime, if you want to weigh in on where the New York teenager should attend school, please share your thoughts in the comment box below.
Good News….
I just learned late last week that the second edition of The College Solution is going to be released nearly three weeks earlier than scheduled. The release date is now May 6. If you like my blog, you should love the book
I forgot to mention the school's treatment of AP classes – what score is needed and does the school award credit or placement?

Thanks Paula for your suggestions. I think investigating graduation requirements is important.

I was just talking to a friend the other day about the schools that her son is debating whether to attend. One of the schools is Willamette University that has a tough language requirement. That was one reason why my own son ultimately decided not to attend that school. I don't know if the requirement is still in place, but a couple of years ago I believe students, who didn't test out of the language requirement, had to take four language classes!

Lynn O'Shaughnessy

Lynn, my son is a senior at Willamette and he had to take 2 years of a language. And the requirement is still in effect (it may also be met by AP score, IB score, or department exam).

With the a typical course load of 4 classes per semester at many private colleges, 4 semesters of a foreign language represents 1/8 of all your collegiate classes. Students would be well advised to know what they are getting in to.

Thanks Paula for letting me know that Willamette's (over-the-top) language requirement is still in effect. I bet they lose students over that one!

Lynn O'Shaughnessy

My son, a junior in high school, has no idea at this point what his college major will be and he very well may not know next year at this time either. I think it's important to keep in mind that her son might decide to change to a different major at some point.

Very good point Julie. Many teenagers have no idea what their major will be and why should they know when they are just 17 or 18 years old? Many students will end up switching their majors just as I did (history to journalism). Unfortunately too many parents get stressed out if their child hasn't picked out a major.

Lynn O'Shaughnessy

Are either of the two schools more attractive socially? What things about each school over and above academics interest your child? Which offers opportunities to make new friends and contacts while sharing similar interests? College life is very important as students grow and mature.

Great points Susan. If students don't feel comfortable socially, they are less likely to fare well in the classroom. Thanks so much for sharing.

Lynn O'Shaughnessy