What is the Difference Between Colleges and Universities?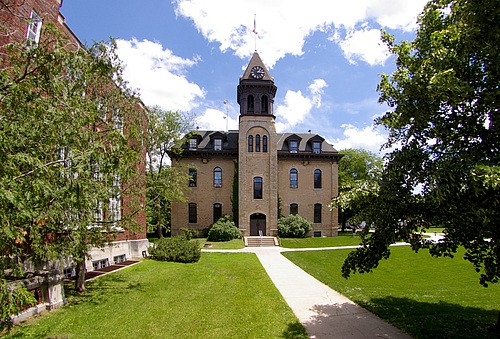 Today's post comes courtesy of a new website, LiberalArtsColleges.com, which was created by David Kochanek after he realized that there wasn't a single online source dedicated to all liberal arts colleges.
As some of you know, I'm a huge admirer of liberal arts colleges and both of my children ended up at one.  I believe liberal arts colleges represent the best academic choice for many, many students, but in reality less than 3% of students end up at one of these institutions.
I hope you enjoy the post:
Colleges versus Universities
Many people assume the terms "college" and "university" are interchangeable but these terms describe two very different education environments. Most students say "I'm heading off to college," even if they are enrolled at a state university and many school titles only add to the confusion. For example, Bethel University is actually a quaint liberal arts college.
So how can you tell which is which and does the distinction really matter?
What's the Focus?
While both colleges and universities are out to educate America's finest, universities tend to emphasize research and advanced education programs.
Large universities boast enrollment numbers of anywhere from 30,000 and up, with class sizes ranging from 10 students in a science lab to hundreds of students in a lecture hall. Often times the focus of the faculty (and devotion of resources) goes into research projects, graduate students, teaching assistants and advanced degree programs. This is great for the graduate students and those interested in research opportunities.
On the other hand, small schools are usually undergraduate centric in their focus. They keep enrollments low, usually between 1,000 and 3,000 students. Most liberal arts colleges focus exclusively on undergraduates, which means faculty members are not incentivized to devote their energy to research programs.
To learn more about the difference in focus, we spoke with Eric Sieger, Director of Media and Public Relations at Carleton College. He emphasized the fact that undergraduate students get a great deal of attention at Carleton College.
"Every course at Carleton is taught by a faculty member, not a teaching assistant," Sieger says. "A student-faculty ration of 9 to 1 ensures that Carleton students have plenty of opportunity for interaction with their professors, in class and out."
Does Classroom Size Matter?
In big universities, where faculty focus is on research projects and graduate student programs, undergraduates may be tempted to just get by in the larger classes. This is especially true if the professor doesn't know students by name and in cases where grades are determined by performance on tests and papers, not by participation and class discussion. Students may decide to do just enough to get the grade desired, without ever engaging with professors or classmates.
Liberal arts colleges value the interaction of professors and students. Seiger tells us, "As respected scholars, scientists, and artists, our faculty are at the forefront of their fields. But it is in the classroom that they truly shine."
Small classes foster an attitude of learning and collaboration and make a "just getting by" approach nearly impossible. One student, Vincent Spinner of Brownsville, MN, shared how the small class sizes challenged him:
"Through small-group collaboration, I learned that our arguments proved to be stronger by combining all of our great ideas and diverse perspectives. Along the way, I learned to concede an idea that I first thought was indestructible."
Can't Get Lost in the Shuffle
Bill Giduz, Director of Media Relations for Davidson College, says the real difference between attending a university and a small liberal arts college is the close-knit community.
"What makes Davidson College special is the personal relationships between students and the outstanding faculty," Giduz says. It is an opportunity for one on one education. "Students have access to these brilliant minds through so many channels… small classes, office hours…."
"Ninety-six percent of our students live on campus," Giduz says.  The town is small, so students run into professors at coffee shops, the student union and other spots around town.
There is an added benefit – students are well-known on campus.
"People watch out for you here," Giduz says. "If a student is in trouble academically or emotionally, someone is going to notice and make sure the right person finds out… You simply can't get lost in an environment like this."
This sense of belonging— the whole "you can't get lost here"—is something you can't get from reading a brochure. At a large school, one of the real risks college freshmen run is feeling like a small fish in a huge ocean. Teenagers who had been captains of track teams and heads of high school newspapers may suddenly find themselves drifting through a university campus, anonymous and uncelebrated.
Loneliness and insecurity can quickly drive students to withdraw or to engage in unhealthy behaviors. This is where being a part of a small college really makes a difference, especially in the crucial freshman year.
About the Author
Rachel Mork is a freelance reporter who covers college and education issues and frequently writes for LiberalArtsColleges.com.
Read More:
Where Professors Send Their Children to College
The Colleges Where PhDs Get Their Start