Why Colleges Are Stressed About Filling Their Seats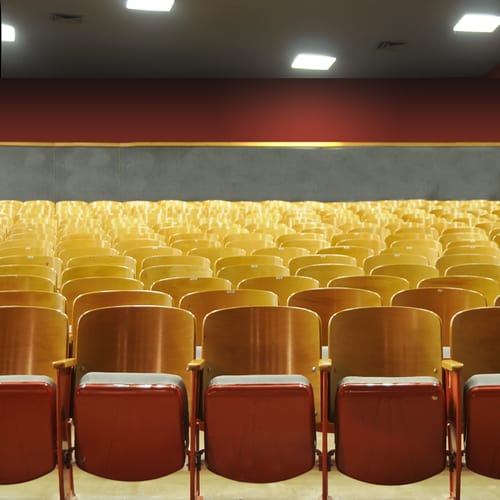 The prospect of rejection is one of the most stressful aspects of the college admission process.
In reality, however, most students don't have to fear rejection. In its annual survey of college freshmen, UCLA always seems to find that at least 75% of students are accepted into their first-choice school.
Today, I wanted to share a study, conducted by Inside Higher Ed, a respected trade publication, that illustrates that it's a buyers' market at many schools. Most colleges can't be nearly as selective as you might assume. Here is the story where you can find the link to the study:
Feeling the Heat: The 2013 Survey of College and University Admissions Officers
Since this post was originally written, the admission picture for many colleges and universities has worsened, which means there are more opportunities for students. You can get the results for the 2014 admission season here:
More Pressure Than Ever:  The 2014 Survey of College and University Admissions Officers
The 2013 annual survey of college admission directors revealed that 56% of private colleges and universities and 61% of public institutions hadn't met their enrollment goals by May 1, 2013, which is the traditional day that high school seniors must submit their deposits.

In the survey, 46% of all institutions said they were "very concerned" about meeting their admission targets for the current 2014-2015 admission season and 30% were "moderately concerned."  The schools that were the least likely to be concerned were private doctoral universities, which makes sense since they include institutions that enjoy some of the most recognizable brand names such as the Ivies, Stanford, MIT, Northwestern, University of Chicago and Georgetown.

Here is a statistic that surprised me: 29% of schools admitted that they recruited students after the May 1 deadline. That is against the ethics standards promulgated by the National Association for College Admissions Counseling. So even though students had made their deposits to reserve their space in a school's upcoming freshmen class, some schools were trying to entice teenager to attend their institutions instead.
Dropping Their Prices
With household income stagnant for the majority of Americans, many schools are finding that they have to increase their "tuition discounts" to attract students. The average tuition discount at private institutions today is 53.5%, which means the typical student who receives grants and scholarships from a private school (and nearly 89% do) don't pay anywhere near the sticker price.
On a one-to-five scale (five = strongly agrees and one = strongly disagree),  42% of private liberal arts and baccalaureate colleges nearly evenly gave responses of four or five to this statement:  We have increased our discount rate in order to enroll more students. Private master's level universities had slightly more admission directors saying they were increasing their discount.
For those looking for bargains, public and private research universities were the least likely to be increasing their discount rates. Zero percent of public doctoral universities and just six percent of private doctoral institutions strongly agreed that they were fattening their scholarships and grants. This makes sense because the public research universities are typically the flagship universities in the 50 states which are usually the most highly sought-after public institutions among their residents. And, of course, I mentioned earlier the allure of the most elite private research universities.
Bottom Line:
If you are looking for a bargain, you'll want to research schools that are more likely to be worried about filling their freshmen seats.
Thank you for sharing your resources and information. It is extremely helpful to me and my families and students.

Happy Holidays.
Brenda

You're very welcome Brenda!

Lynn O'Shaughnessy

It would be interesting to see surveys over the past 5-10 years asking colleges if their acceptance standards have gone down with respect to GPA and ACT/SAT scores to achieve their enrollment goals. It seems that some programs are not protecting the professions that they represent by lowering their acceptance standards. Unfortunately, this can sometimes mean that there are not enough in the economy for the number of graduates. The law profession comes to mind as a recent example.