What Advice Would You Give This Mom?
Today I'm sharing an email from a mom from New Mexico, who is understandably stressed about the college bill she is gearing up to face for the third of her four children. I've got my own thoughts, but I'd love to hear what advice you might give this family.
A Mom's Question
Here is the mother's note:
Do colleges take into consideration the fact that the parents of the student are paying back student loans borrowed for their own and their other children's educations when determining financial aid?
We have four children, ages ranging from 27 to 15. Our 27 year-old graduated, our 22 year old is finishing this year. Our third child is our most academically hard-working one, and she is on track to graduate next year with a 3.8 GPA, having taken all Honors and AP courses available. She has yet to take the ACT, but an estimated test given her by her high school resulted in a 30.
Daughter's College Aspirations
She wants to go to school out of state, at a private or public school in Colorado, Arizona or California rather than stay here at our local university in New Mexico. We support her, as we think she has worked hard, is more serious about college, and would benefit from being in an enhanced academic environment.
My husband and I chipped away at our degrees here at our local university, finally graduating from college later in life by using student loans.  When I became a nurse, our income increased enough that we no longer qualified for aid for our second son who had maxed out his Stafford eligibility at 23K, so we borrowed PLUS loan money so he could complete his last year.
Over the past three years, our income jumped from approximately 70K per year to 140K, which I am assuming greatly impacts how much need based aid our daughter will be eligible for. We pay approximately $1,600 a month in total student loan payments.
We still help both boys with certain expenses, and we also have our youngest to think about. Do you have any thoughts or advice for a family such as ours?
Here are My Thoughts…..
1. I sympathize with this mom. Paying $1,600 a month for college loans would be a huge burden for just about any family. Unfortunately, parents who space their kids further apart typically have to shoulder more college costs. Schools routinely give breaks to families that have two or more students in college simultaneously.
2. Most schools only use the Free Application for Federal Student Aid (FAFSA) and this form does not ask about college loans that parents have already incurred. You could, however, request a professional judgment from a school's financial aid office. You could also contact the school before your child applies to ask how this college debt would be treated — if at all.
3. The CSS/Financial Aid PROFILE, which about 250 schools (almost all private) use does inquire about current loans. The PROFILE asks parents if they are paying back college loans and what the amount is. PROFILE institutions will treat this information differently, but some schools will subtract the yearly loan repayment from parents' income. This would increase your eligibility for financial aid. Here is a list of the PROFILE colleges and universities.
Just like the FAFSA schools, you should contact schools ahead of time to see whether they give parents a break who are in your situation. You can also request a professional judgment if a financial aid package isn't enough.
4. I must confess that I cringed when I read that your daughter was interested in public schools in California, Colorado and Arizona. State universities are under tremendous pressure financially as states continue to ratchet down their support.
In California and elsewhere, residents and nonresidents are paying more for less. Students at public universities in California, as well as other states, are cutting back on course offerings, increasing class sizes, reducing the number of academic advisers. They are also cutting back on assignments that actually require deep thinking, such as written reports, because there are fewer teaching assistants to grade them. It's also more challenging to graduate in four years!
Under the circumstance, I find it remarkable that nonresidents still dream of attending schools like UC Berkeley and UCLA. If your daughter gets into any University of California campus, it will cost you more than $54,000 for the first year and the price will almost certainly rise each year thereafter. The UCs don't give out any merit scholarships to nonresidents so you would be facing that $54,000 tab.
The University of Colorado at $48,000 isn't much cheaper. The vast majority of nonresidents at CU do not receive merit scholarships. The top nonresident prize is a $55,000 scholarship spread over four years. And for nonresidents, the University of Arizona is $41,000 and Arizona State is $38,000.
5. If your daughter wants to attend a Western state university cheaply, she should look for schools that aren't on a lot of students radar. One that I'd suggest she
check out is Western Washington University in Bellingham. The school belongs to the Western Undergraduate Exchange program that many western states participate in including New Mexico and Washington. This school will be far less expensive. From what I hear, it's got a wonderful honors college.
6. Don't let your daughter apply to any school without using a net price calculator in advance. You can evaluate state and private institutions with these calculators.
7. Ultimately, you might decide that the most affordable school is in New Mexico. You can obtain a great education anywhere and you can boost your chances by getting admitted into an honors college.  Here is a link to the University of New Mexico's honors program.
8. A bachelor's degree is a bachelor's degree.  I wouldn't overextend myself any further on college debt. I also would not suggest that your daughter take out more than the maximum Stafford Loan. It's just not worth it!
 What Do You Think?
If you have any suggestions for this family, please share in the box below.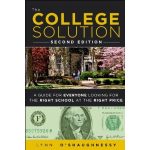 Lynn O'Shaughnessy is the author of second edition of The College Solution: A Guide for Everyone Looking for the Right School at the Right Price.
Hi Joanna,

Thanks for sharing. There are some great bargains among many WUE schools. I'm curious in what ways is Western Washington similar to Northern Arizona?

Lynn O'Shaughnessy

Take advantage of low cost ways of earning credit for core curriculum courses:

1) Take 1-2 college classes at a community college during senior year of high school. (dual enrollment) Also, summer classes taken before freshman year do not impact "entering freshman status".

2) Take CLEP exams to earn college credit. CLEP offers 33 exams in five subject areas, covering material taught in courses that you may generally take in your first two years of college.

Sometimes schools have lovely surprises, in addition to honors colleges. For example, Southern Oregon University (SOU) has an accelerated graduation program.

Thanks for sharing about Southern Oregon University. I've visited Ashland, OR, where it is located, and it's a lovely place.

Lynn O'Shaughnessy

My daughter will be a freshman this year. We looked for schools that had the majors she was interested in and where she was above the scores of their typical students. For her major interest, she will have to go to at least a masters program so we looked for a solid undergrad program. We also didn't rule out women's colleges because with a math/science focus there are more leadership and internship opportunities there to build a better resume for grad school. Then we applied for all available merit scholarships at the schools. She ended up choosing Simmons college which is part of the Fenway consortium in Boston with a VERY generous scholarship. Certianly that school may not be an appropriate choice for this young lady but applying to smaller schools can certainly be advantagous.

Two questions: I have heard that one should not take out a mortgage to pay for tuition–but if you have to get a loan anyway, and if you qualify for a loan against home equity (and rates stay low), are you better off with a loan that is considered on the FAFSA versus one that is not?

Second question: I have also heard that the PROFILE schools generally have higher EFC's than the FAFSA ones. Is that true?

Lynn mentioned a public school in Washington State (Western), and there are a few well-regarded private schools with merit scholarships in Washington as well: Whitman, Whitworth, PLU, and UPS, and perhaps others. While I haven't looked up specifics, UPS has a reputation for offering even in-state students good merit aid, and they all are small enough to presumably not just put the FAFSA through an almost-automated system. Also, there are great private schools in Oregon that would be worth a look, depending on academic interest: Reed, Willamette, University of Portland, Linfield, Lewis & Clark (the L & C in Portland). I agree with Lynn's encouragement to not rule out the Northwest. You will find–even with contrasting weather–a similar sensibility to New Mexico, perhaps even more so than parts of California!

Lynn mentioned a public school in Washington State (Western), and there are a few well-regarded private schools with merit scholarships in Washington as well: Whitman, Whitworth, PLU, and UPS, and perhaps others. While I haven't looked up specifics, UPS has a reputation for offering even in-state students good merit aid, and they all are small enough to presumably not just put the FAFSA through an almost-automated system. Also, there are great private schools in Oregon that would be worth a look, depending on academic interest: Reed, Willamette, University of Portland, Linfield, Lewis & Clark (the L & C in Portland). I agree with Lynn's encouragement to not rule out the Northwest. You will find–even with contrasting weather–a similar sensibility to New Mexico, perhaps even more so than parts of California!

Sorry , should have spelled out: PLU = Pacific Lutheran University (not only for Lutherans!); UPS = University of Puget Sound.

It seems like she might be a good candidate for Mills College in Oakland, CA. If she is willing to attend a women's college and expand her geographic scope, I think that she will find a combination of quality academics, strong alumni networks, and more flexible financial aid. Engineering programs, esp. electrical engineering where women are underrepresented at many schools, also have merit scholarships specifically for women. One example is University of Iowa. Iowa also has an honors college to decrease the size of the school. Good luck!

Hi Carol,

I am a big fan of women's colleges. Many of them are back East including Smith College, which has an excellent engineering program. As with all the schools mentioned, the family needs to run a net price calculator to see what the price would be.

Lynn O'Shaughnessy

It seems like she might be a good candidate for Mills College in Oakland, CA. If she is willing to attend a women's college and expand her geographic scope, I think that she will find a combination of quality academics, strong alumni networks, and more flexible financial aid. Engineering programs, esp. electrical engineering where women are underrepresented at many schools, also have merit scholarships specifically for women. One example is University of Iowa. Iowa also has an honors college to decrease the size of the school. Good luck!

Hi Carol,

I am a big fan of women's colleges. Many of them are back East including Smith College, which has an excellent engineering program. As with all the schools mentioned, the family needs to run a net price calculator to see what the price would be.

Lynn O'Shaughnessy

In Colorado, the University of Northern Colorado might be interesting for her to consider. It is a WUE member and has a good honors program and a beautiful campus. It has around 10,000 students and there are plenty of opportunities for smaller classes and contact with professors. Colorado State University is also a WUE member and an excellent school in a great setting. It is bigger and will tend to have more large lecture classes, particularly in the first couple of years — but it also has an honors program that she could investigate. I know quite a few happy students/graduates from both schools!

Thanks Ann for the Colorado picks. We will be heading to Colorado, my husband is a proud native, later this summer for vacation.

Lynn O.

In Colorado, the University of Northern Colorado might be interesting for her to consider. It is a WUE member and has a good honors program and a beautiful campus. It has around 10,000 students and there are plenty of opportunities for smaller classes and contact with professors. Colorado State University is also a WUE member and an excellent school in a great setting. It is bigger and will tend to have more large lecture classes, particularly in the first couple of years — but it also has an honors program that she could investigate. I know quite a few happy students/graduates from both schools!

Check out the U of Wyoming where my son will start school this Fall as a non-resident. Tuition, room & board, books total about $22,800 for 2012-2013 and they do have an Honors College with a beautiful Honors House as a housing option (not a dorm) that is open to Freshman. Lovely campus with a high % of non-resident students (majority from Colorado) and a very broad/diverse academic program selection. Non-Resident tuition increase for 2012-13 was only 5.8%. The key attraction for us was the focus on undergraduate studies, small class sizes and the prof's do the teaching for undergrads in most of the majors we checked out. Very student focused/friendly administration from all of the contact we've had with department chairs, advisors, housing, admissions, etc. Wyoming participates in the WUE and with her GPA/ACT she would have qualified for a $6,000 annual Rocky Mountain Scholars award. Worth taking a close look at.

Hi Steve,

So glad to hear about U of Wyoming. I love learning about schools that are overlooked by others. I think these medium-sized schools, especially with honor college access, can be better alternatives than the state flagships that can be overrated.

I'd also check out the University of North Dakota and North Dakota State. ND has a lot of oil money and is pumping money into their higher-ed system rather than shrinking it. The schools were the subject of a Wall Street Journal article last year. Here is the link: http://online.wsj.com/article/SB10001424052702304231204576406042109860376.html

Lynn O'Shaughnessy

As far as advice goes, I think the first thing is to eliminate the limitation to Colorado, Arizona, and California. If this is really about finding the best academic environment at an affordable price, all areas should be open. Assuming that her test scores match her gpa, there are plenty of possibilities for affordable schools. Lynn's suggestion of looking at CSS schools is a good idea.

As far as advice goes, I think the first thing is to eliminate the limitation to Colorado, Arizona, and California. If this is really about finding the best academic environment at an affordable price, all areas should be open. Assuming that her test scores match her gpa, there are plenty of possibilities for affordable schools. Lynn's suggestion of looking at CSS schools is a good idea.

Couldn't agree more Michelle! And she should spend time on your website -diycollegerankings – and use your college search program!

Lynn O'Shaughnessy

Lynn, as you have mentioned in previous posts, this family should look at schools where the daughter would be likely to receive merit aid. From what you have written in the past, and from my family's personal experience, that would be schools where her stats fall in the top 25% off all applicants. Also, her daughter needs to take the ACT (or SAT or both) ASAP. I don't understand why she did not do any testing during her junior year. A theoretical score isn't very helpful. My daughter scored much higher on the ACT than she did on pretests, and if her daughter could score a little higher than a 30, she would have lots of options.

Thanks for your advice Laura. You are right, students should look for schools where they will be in the top 25% or 33% of students. And I agree this teen needs to take the ACT and/or SAT at the first available date in September.

Lynn O'Shaughnessy

Lynn, as you have mentioned in previous posts, this family should look at schools where the daughter would be likely to receive merit aid. From what you have written in the past, and from my family's personal experience, that would be schools where her stats fall in the top 25% off all applicants. Also, her daughter needs to take the ACT (or SAT or both) ASAP. I don't understand why she did not do any testing during her junior year. A theoretical score isn't very helpful. My daughter scored much higher on the ACT than she did on pretests, and if her daughter could score a little higher than a 30, she would have lots of options.

How about BYU ?
They have extremely low tuition(even for non-LDS), 3 campuses to choose from and a high level of support with their alumni. Many of the students come from California.

Tuition – from their website:
Total Cost
The cost of attendance for BYU is estimated as a single student living on campus during fall and winter semesters. Travel expenses are not included.
2012-2013
LDS tuition $4,710
Non-LDS tuition $9,420
Room and board $7,200
Books and supplies $972
Personal expenses $2,164
TOTAL
LDS $15,046
Non-LDS $19,756

The tuition is very low(less than if you were a resident in CA going to UC's). The universities are in Utah, Idaho and Hawaii.
PS – I am not Mormon, just frugal.

Lynn, your thoughts?

Hi Dave,

That's what I like when I ask my blog visitors for their opinions. I get answers that hadn't occurred to me. Obviously BYU is a special case because the vast majority of students are Mormons. Someone not of that faith would have to do their homework and talk to current students and/or recent grads to assess whether this school would be a right fit. Through its honor code, the university imposes rules on its students that you would not find in the vast majority of campuses.

Lynn O'Shaughnessy