Uh Oh! Messing With the Common Application Essay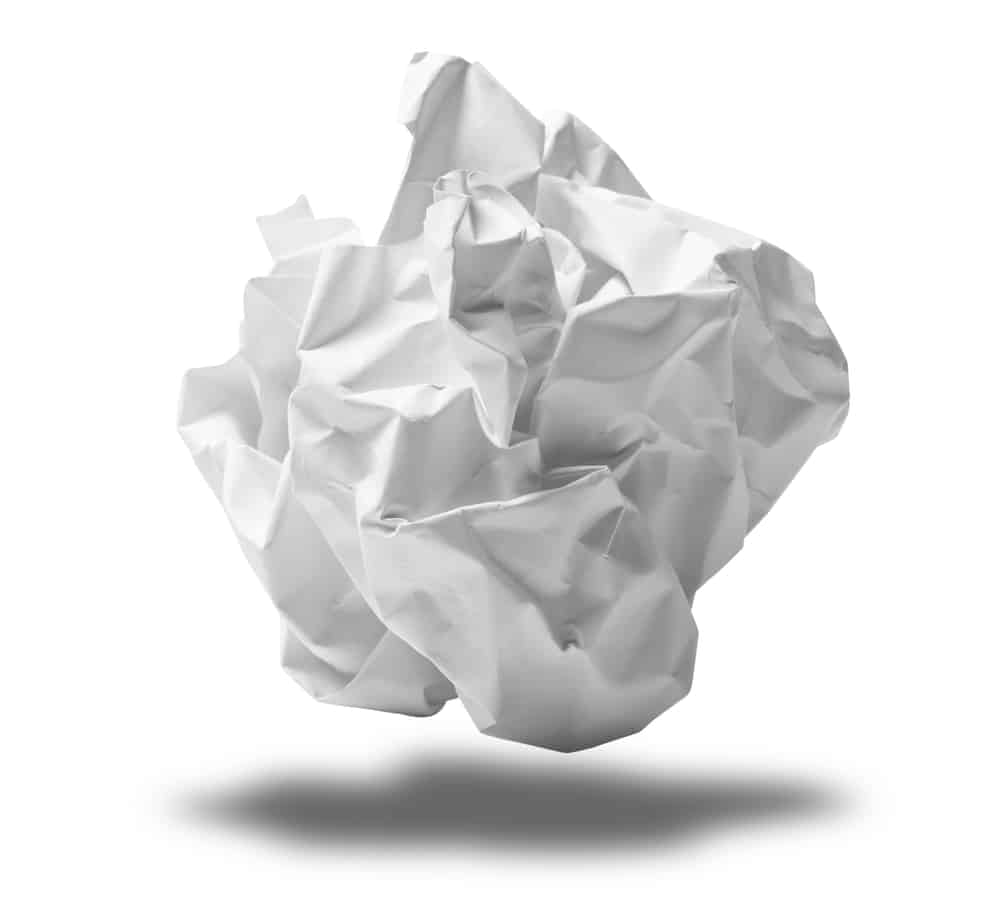 Many of you probably aren't aware of the changes that are in store next year for the main essay in the Common Application.
The news isn't good.  After conferring for 1 1/2 years, a committee of counselors decided to strike a blow against teenage creativity.
If you've seen the Common Application, you can appreciate that there isn't a lot of room for creativity in the college application except for the main essay.
The committee, however, decided to eliminate the best essay question available – Option No. 6 – beginning in the  2013-2014 admission season.  This option prompts applicants to write on:  "Topic of your choice."
The Freedom to Write the Best Essays
The son of a friend of mine used Option No. 6 when he wrote about how he would love to create a superior pickle. He got into Yale.
After choosing Option No. 6, one of my nephews wrote a college essay that shared the simple joy he experienced during the many weekends that he spent volunteering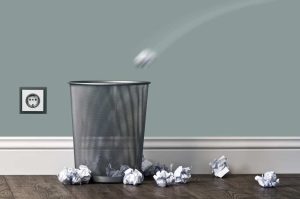 at a ranch for abandoned farm animals. This animal lover, who is a freshman at Westminster College in Missouri, started his essay with a vivid description of one of his main jobs — dumping wheelbarrows full of horse manure into a huge, steaming mountain of dung near the stable.
Both of my own children selected No. 6 option too. My son wrote about his lifelong love of tinkering. It's rare for a day to go by without Ben making something with his cache of  wood, dowels, wire, solder, duct tape, paint, magnets, and other stuff. The first thing Ben wants to do when he returns home from his study abroad in Budapest this week is to buy lumber for the Christmas presents that he is going to make.
Coincidentally, the Common Application announced it was ditching this valuable option on the day I talked with a friend whose daughter had attended a summer camp at Cal Tech. During the camp last summer,  a representative from Cal Tech's admission office urged the teenagers to choose the "topic of your choice" option when writing their college essay.  The admission rep explained to the teenagers that it's the one essay topic that allows them to be creative and selecting this choice would give Cal Tech a better idea of what kind of person is applying to the school.
Eliminating Option No 6 might have forced teenagers, who wrote winning college essays to Stanford University, to change their topics. I wrote the following blog post about the creative opening lines of some of these Stanford essays:
Do the censors, who put the kibosh on Option No. 6,  really think that students would rather write on one of the other topics in the Common Application lineup, such as Option No. 4:
Describe a character in fiction, a historical figure, or a creative work (as in art, music, science, etc.) that has had an influence on you, and explain that influence.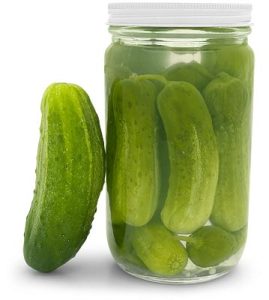 That snoozer would be better left as an English course assignment. It's the sort of question that's going to prompt a lot of kids to just make stuff up. And colleges are probably going to be flooded with cliched essays that deviate little from one another.
I would much rather learn more about the kid who wants to make better pickles.
Not surprisingly, there's been a lot of push back about this essay change. (The Common Application will reveal the new essay topics, sans Option No. 6, on March 1. )
In an op-ed in the Washington Post this fall,  Doris Davis, a former board president of the Common Application, diplomatically backed into her concerns about the admission essay change: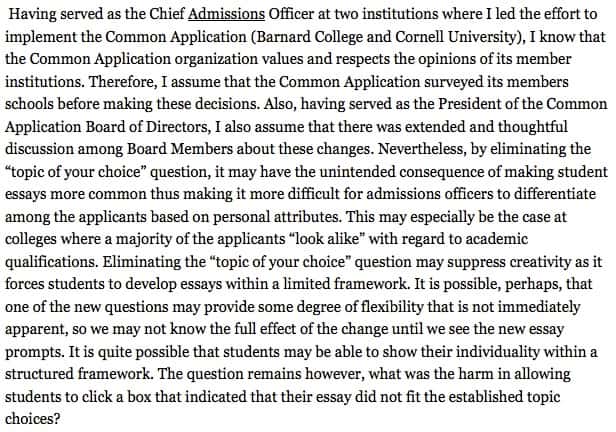 The Real Motivation for the Assault on Creativity
So why did the Common Application folks make this boneheaded move? I suspect in part it's because the people behind the decision weren't writers. If there had been professional writers on the panel, they would surely have blockaded the door until the group agreed to leave Option No. 6 alone.
Reading the tea leaves,  it appears that the counselors believed that Option No. 6 needed to be eliminated because minorities students would have trouble with this question. I surely hope that this isn't the motivation because I think it is HIGHLY INSULTING to students of color!!!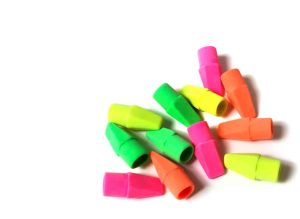 As a volunteer at my son's high school in San Diego (High Tech High), I  helped many students with their college essays, including the sort of students whom the counselors appear to want to protect.  I estimate that the majority of the students at this charter school were minorities and none of the students whom I assisted expressed a fear of being creative. The most vivid essay that I recall during my time volunteering was written by a young woman whose  dad escaped out a bathroom window when the INS raided his workplace. In reaction to this close call, the family did not use the lights in their apartment for months.
Writing a great college essay
Whether a teenager is rich or poor or white, black, brown or any other color, what they need is a better idea of how to write an admission essay. One reason why students are confused is because I believe that high school counselors and English teachers typically don't understand what elements are necessary to compose an excellent admission essay. An English paper is an entirely different animal than a college essay.
I'll give you one example of what I'm talking about. Like a lot of high school seniors, my nephew Matt originally wrote his college essay in his English class. (He attended a private boys' high school in St. Louis.)  Matt wrote about his pet guinea pig who had recently died. Matt described how sick Bucky was, how brave he was and how he had used his last energy to crawl to Matt's side. The English teacher signed off on this essay and Matt was going to use it in his applications until he talked to me.
"Matt," I said,  "your guinea pig isn't going to college, you are. Colleges want to know about you, not your pet. I know how much you loved Bucky, but this isn't going to work."
Matt and I talked about ways that he could write an essay that would reflect his love of animals and he settled on writing about his experience at the rescue ranch. He wrote a tightly focused essay that was stuffed with delightful details. Matt didn't have to tell the admission readers in the essay that he loved animals, it came through in his story.
I shudder to think how stilted the essay would have been if Matt had been stuck with Option No. 4! Imagine how different the essay would have been if Matt had been forced to write about how Dr. Doolittle had influenced his passion for animals or some other nonsense.
(In my next post, I'm going to share Matt's essay because I think it's important that students appreciate what a good one looks like.)
Changing Course
Rather than censoring what students can write about in their college essays, I wish the folks at the Common Application would explore ways to educate teenagers across the country about how to write a proper college essay. That would be extremely helpful.
If you want to weigh in on this ill-conceived essay change, the nonprofit says it will continue to listen to feedback. Here is the email to share your thoughts: essay@commonapp.org.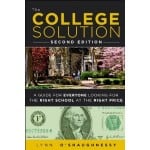 Lynn O'Shaughnessy is the author of the second edition of The College Solution: A Guide for Everyone Looking for the Right School at the Right Price.
I suggest they mail in a separate essay! Do you think they would read it?

Interesting suggestion David. Some schools probably would. I wonder, however, how many students would want to do this!

Lynn O'Shaughnessy

My email I just sent shown below:
From: Cindy Sxxx
Sent: Wednesday, January 09, 2013 6:56 PM
To: 'essay@commonapp.org'
Subject: Why lose the 'topic of your choice'?

I'm very discouraged by the news that this question is being eliminated from the common application.
My two oldest sons wrote great essays which enabled their entry into competitive schools. My three younger sons (yes, no typos) will not be afforded the opportunity to do so.
I am very disappointed in this…it will not enable students to freely express themselves and show their creativity and critical thinking skills…unfortunate indeed. I wonder how many students will lose entry to their dream schools because their essay could have made up for one point missed on the SAT/ACT or a less than stellar freshman year in high school which is shown in their GPA?

Hi Cindy,

Wow five boys. I bet you could write an amazing essay on that!

I am hoping that the Common Application folks come to their senses and reverse their bone-headed decision.

Lynn O'Shaughnessy

With all due respect….and considering your credentials, respect is well deserved….I humbly disagree. My advice to students has always been….if you choose the #6 option, it better be great…it better be originally and absolutely engaging. Instead, I believe that any of the others, even the ones that seem "dry" can be made engaging and original by the contents. The key is show the applicant as a person…a three dimensional human being instead of a cliched overachiever. I think it's very possible to accomplish these things by way of the other five choices. The most creative kids who have original ideas who would have gained the most from #6 will just have to channel the same creativity down another path.
Thank you for allowing me to voice my opinion.

Re: topic of your choice… I find this is such a fascinating subject mainly because I agree with everything you say, but I don't believe "Topic of your choice" is the real issue.

For more than 15 years, at the very beginning of the multi-step process I use, I've been telling the students I work with to ignore all of the six Common App questions, because zeroing in on one too soon shuts down the creative process. Instead, I have them concentrate on a series of organic prompts that begin with "What's in your room and what's the story behind each?"

As you can readily see, any of those objects could easily trigger someone to go into depth about its personal importance, and then to even choose "Topic of your choice" as subject of the resulting essay. But I have found this prompt to be really only the beginning of our exploration, because, when we keep digging, we INVARIABLY hit upon a situation, often back in middle school, when the student was able to find unexpected strength in a unique aspect of him/herself that he/she previously considered to be an object of shame, and to then be able, for the first time, to say, "This is who I am. Take it or leave it."

(I hope you can follow how this chain of logic could easily begin with an almost forgotten knick-knack and end with a statement of individuality, but if you are having trouble following this progression, I keep all the drafts of every student I have ever worked with and can easily trace it for you with every student's essays.)

Identifying this moment is incredibly empowering to the student. More importantly, it's something he/she has defined for and by him/herself, not to please an admissions officer.

Now, when we go to look at the Common App prompts, we find that what's really been at stake here for the student either constitutes a risk or a challenge, sometimes a demonstration of diversity, other times an important principle, and, other times, ends up citing an influential person, or a work of art or literature. As a result, none of my students has ever selected "topic of your choice" even though that's the unspoken premise with which we began.

Not only that, the resulting essays are incredibly powerful, deliciously idiosyncratic, and make a lasting impact, not just on the admissions officer who frequently voices his/her admiration for it on the acceptance letter, but mostly on the student. You might want to check out the longitudinal survey I just conducted with my former students to learn if, years later, the impact of this unexpected connection has remained. (Spoiler alert: It has!) http://www.uuessay.com/write-your-future/longitudinal-survey-finds-uu-shaped-my-future/

On a related subject, I have found that the finished essays of students who use "my" process (it's actually Aristotle's) invariably end up being about 750 words long, because that's the natural narrative cadence of uncovering and sharing such discoveries. However, to my own surprise, over the past 2 years I have found that I've had less difficulty than I expected helping my students pare that down to 500 words. Would the resulting essay be a bit more complete in dramatizing the student's life-changing moment were the excised 250 words still there? Yes, but we figure it's the admission's officers loss.

None of us know what the Common App's new questions will prove to be when unveiled on March 1, but when you come to understand as I do the true, deep-seated power of the college essay for the student, the superficial questions hardly matter.

Lynn, thanks for the heads up on this change. I agree with your concerns with eliminating the option, but more than that, I share your bigger concern about kids not understanding that the focus of the essay needs to be on "You", regardless of which topic they select. Getting kids to understand what makes a good admissions essay topic and how to write a good essay is something I am passionate about. I look forward to reading your nephew's essay in your next post!

Topic of your choice would be a better idea for a supplement rather than the actual application. It is fitting to describe on the supplement something that you may feel is missing from the actual common app or something above and beyond that there was no chance to portray. The common app is just that – common – meaning you must use the same essay for every one of your schools which makes it more of a writing skill sample not targeted to each individual college that you have supposedly researched. The supplement is where you can freely show how you fit that particular college. Just my opinion…

Abolishing the Topic of Choice is a very bad move. As a veteran of 40+ years in this business and also as a former AP English teacher, I state unequivocally that the best essays I have seen over these years come from the Topic of Choice. The huge majority of the responses to the other questions have been 'canned' and anything other than creative or introspective. Is this truly a done deal, and is there anything we can do to change this decision?

Lynn, I disagree with you on this one. I have been following the discussion of the upcoming changes to the Common Application at the NACAC forum. Unlike some of my colleagues, I applaud the changes.

Regarding the elimination of the Topic of Your Choice, I speak from experience when I say that many students do not consider (or even read!) the other options that currently exist. Instead, they commence writing about something – anything – that catches their fancy, knowing full well that it IS the topic of their choice. Many recycled AP English class assignments show up, some of which are more of an exercise in creative writing than anything remotely resembling a personal statement, a reflection, an analysis, etc. Were it not for your experience in this field, your nephew would have submitted an essay that clearly missed the mark. How are students without access to professional assistance supposed to know that Topic of Your Choice is not a carte blanche invitation to write absolutely anything you like?
Another point is that many essays that are currently written under the Topic of Your Choice option could easily be entered under the first option – Evaluate a significant experience, etc. Your son's tinkering could fit in this category as well as your nephew's farm experience.

As for the 500 word limit, I'm in. Five hundred words is more than sufficient to make one's point / tell one's story. Enforcing this limit will motivate students to make every word count. Given an unlimited number of words (or an unenforced "guideline"), students tend to write as they speak, with lots of extraneous phrases and descriptions. I believe we will see tighter, better written, more focused essays as a result of this new word requirement.

Hi Paula,

I have to disagree with your argument in favor of eliminating the best essay option — topic of your choice. It sounds like you and others are saying that this option has to go because so many teens do a poor job of writing a respectable essay using that prompt. I would suggest that many students do a poor job of writing a college essay, period. Under that logic shouldn't we get rid of all six essay prompts?

Saving Option No. 6 is a no brainer.

Lynn O'Shaughnessy

I think your nephew's experience with the Common App essay is instructive. He, by your admission, did a poor job the first time around with Topic of Your Choice despite being a good writer. It was only after some instruction and guidance from you that he produced a solid, focused piece of writing. So, I would argue it is not the prompt itself that promotes or lends itself to a well written essay but rather it is a combination of a student with good writing skills who is tutored on what admissions folks expect in that section.

Of the 6 current essay topics, all contain verbs – evaluate, indicate, describe, discuss – except for Topic of Your Choice. The other 5 options give the student at least a semblance of guidance regarding what is desired. How is a student in a large public high school without any one-on-one college application writing guidance supposed to know what the Topic of Your Choice is supposed to incorporate? For example, how is a student to know to avoid the "sports as a metaphor for life" essay?

Thanks for letting me express my opinion … and I want you to know that I share your opinion of prompt #4!

Paula,

Thanks for continuing the discussion, but you aren't convincing me. You seem concerned about how students at public schools can possibly do a good job when an essay question is open ended without help from a guidance counselor. If I were a public school student I would be offended by that position. Also, you overlooked that my nephew did not go to a public school. He went to an expensive private high school and the English teacher at his school approved his initial essay, which was an inappropriate subject.

Further, if we need to eliminate the best essay option simply because many students will write a poor essay, shouldn't we also eliminate AP tests because many students will do poorly on those too? And shouldn't we also eliminate SAT tests (actually not a bad idea) because many students don't have access to test-prep classes?

The Common Application folks should reconsider their disastrous decision.

Lynn O'Shaughnessy

Lynn, The timing of your topic is perfect! In yesterday's LA Times (Dec. 19), there is an article about colleges that are adding more creative questions to their commonapp supplements to counter some of the staleness. Some of these are priceless.

University of Chicago asks: "Where is Waldo, really?"

Pomona College asks: "You are walking down the street when something catches your eye. You stop and stare for a long while, amazed and fascinated. What are you looking at?"

These are wide open, fun and engaging questions. It gives me hope that creativity is not completely lost in the college app experience.

I don't agree that an English paper is entirely different from a college essay. Was the topic a poor choice? Probably. It's too bad high school students can't sign up for a class in "using good judgement," but where else are kids supposed to learn how to write well? Nevertheless, your point is well-taken: The college essay is supposed to provide an alternative view of prospective students—especially the kids who are on the edge of acceptance. Why, why, why would the College Board try to restrict this option?

Great post, Lynn. The whole idea of the Common App was to bring together colleges and universities who wanted a holistic approach to college admissions, not just quantitative measures of accomplishment and/or keeping applicants in a box. But now they are trying to put them in a box, creating more formulaic, predictable, standardized essay responses that will be easier to "judge."

The Common App has made it so easy to apply to multiple schools that now colleges are deluged with too many applications for their staffs to handle. So ironically, they are now trying to "standardize" application output, to make it more efficient to go through thousands of applicants. Admissions departments are going for efficiency rather than effectiveness.

If admissions departments want to cut back the amount of applications they have to process, that can easily be done by requiring a challenging supplementary essay or two. Every institution has different motivations, however, and some want to maximize the number of applications to drive down their acceptance rate, making them appear more selective in the rankings.

At least the Common App still requires an essay!

Well said Lynn. Your sentiments reflect the thoughts of many of us who understand the essay process…Very well done!

"Bonehead" is too kind a word for the mindset at Common App. Indeed, to call what the folks at Common App have wrought – and propose to change – "bonehead", is an insult to boneheads everywhere.

Yes, more than a Tweet. Less than the prequel to War and Peace. The essay, in reasonable length, should encourage creativity, liberal thinking, and foster a process that is conducive to having the student express who s/he is and what s/he hopes to become.

A 500 word limit, and eliminating the "topic of your own choice," is not only stifling to creativity. It defeats the very purpose of the personal statement.

Perhaps the gurus at Common App, in lieu of making a mockery of the essay, could give some thought as to the pro forma — like reminding students to actually submit the Common Application itself AFTER they've submitted the Supplements and made the requisite payments.

Good luck with that!

Hey College Whisperer – Thanks for your great comments. You are right. I need to apologize to the boneheads!

i don't, by the way, have a problem with a 500-word limit.

Lynn O'Shaughnessy

You should have to write a 250 word essay at least, but i believe there is no restriction on creativity. With that being said, i disagree with the 500 word limit.