The Pros and Cons of Honors Colleges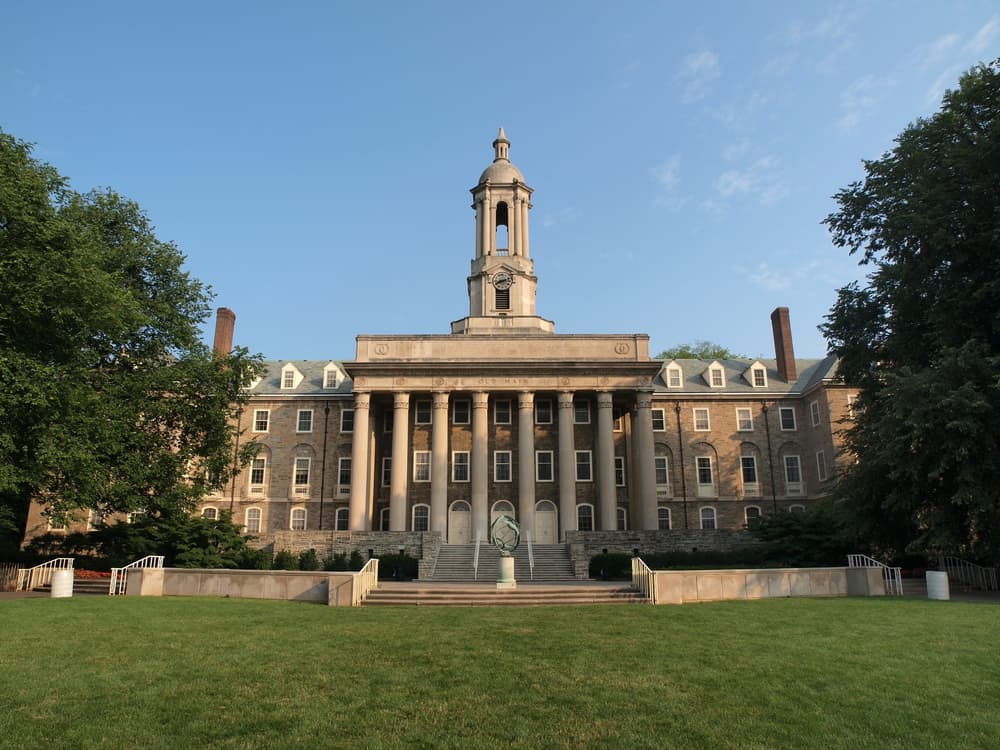 After I published my last post on honors colleges, I heard from Stuart Nachbar, who produces amazingly in-depth profiles of primarily state universities at his website EducatedQuest, which I'd urge you to visit regularly. Stuart wrote a great piece on the pros and cons of honors college, which I'm sharing with you today:
By Stuart Nachbar
During our visits, we have learned about honors colleges and honors programs at publicly-supported schools.
In one example, St. Mary's College of Maryland, the entire college is, by act of a state legislature, a public honors college. At other schools, such as the University of Maryland-College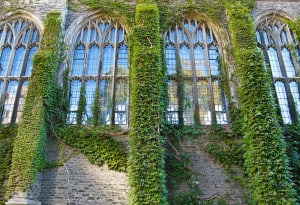 Park and Penn State-University Park, the honors college is a learning community as well as an academic program within a large university.
At Penn State, Indiana University of Pennsylvania and the University of Maryland-Baltimore County, among others, the invitation to the honors college comes with a merit-based scholarship. Yet at other schools, such as SUNY-Geneseo, there is no honors housing. The honors program is strictly a set of academic courses, usually including a senior thesis or research project with a faculty member.
Why Honors Colleges
State-supported schools have honors programs to attract and retain students who might have otherwise chosen another school, whether it be a highly regarded privately-supported liberal arts college or an exceptionally selective private national research university.
While we do not believe that such programs will detract a well-to-do student from attending a private school, nor can they deter a student from an economically disadvantaged background from going to a well-endowed school that can meet their financial needs without leaving them with a large pile of debt, they do get the "thumbs up" from thousands of excellent students.
Benefits of an Honors College
What are the upsides to honors programs?
+ Students get a chance to attend smaller classes taught by full-time faculty from their freshman year onward.
+ This means that they may get the equivalent of an education at a smaller private school for much less money.
+ Honors students in some programs, such as Penn State's, receive priority registration for classes.
+ Honors programs that include honors housing put highly motivated students together.
+ Honors credentials, including excellent grades and a promising thesis, can be an excellent springboard into graduate work or law school or medical school. Admissions committees look most favorably upon the applicants with the strongest academic credentials.
+ Honors students may receive more favorable attention from faculty, even those who do not teach honors-level courses.
+An honors program of respectable size, up to 10 percent of the student body, paints a positive picture on the academic reputation of the greater university community.
+ The better programs allow students to apply for admission during or after the freshman year. They offer a second chance to people who were not offered admission the first time.
+ An public honors college, such as St. Mary's College of Maryland or New College of Florida, offers a quality liberal arts education much like prestigious private schools, starting at a considerable discount. St. Mary's out-of-state tuition and fees, for example, are less than two-thirds of those of leading private colleges in the Mid-Atlantic states such as Bucknell, Dickinson, Franklin and Marshall and Gettysburg.
+ A public honors college is also an attractive alternative to a large state university for students who are sure that they want a liberal arts education.
Disadvantages of an Honors College
+ Not all courses at a larger school will be honors courses. Honors work would be combined with traditional large lecture courses in the first two years. If a student's preference is to have no lecture courses, they would be better off at a smaller school.
+ Honors students represent a small segment of the student body. Whenever a college or university is under pressure to make budget cuts they will start with programs that benefit few students. This does not mean that the school would terminate an honors program, but some benefits, such as scholarship dollars, could be reduced.
+ Honors students at a larger school are still part of a greater university community. While they have access to more resources, such as larger libraries, than they would find at a smaller school, they must share them with the rest of the student body. They have to deal with crowds and bureaucracy, just like everyone else.
+ If a school does not manage the program right, honors students will be considered special in a bad way. A large university wants to overcome a perception of creating a "privileged class" within its freshman class, whether it be scholarship athletes or supposedly brilliant scholars. If the university administration fails, they will have created a program that harbors resentment within the larger student body. Students have no problem with classmates receiving full scholarships, per se, but they expect those people to be thankful and to earn them every day they are on campus. Those who work hard and get along with people attract respect. Those who are lazy and arrogant breed resentment.
+ Academics are held in a different perspective for every student. They are not 100 percent of the college experience. While a student who plans to continue their education after college will benefit from excellent grades and academic credentials, other students benefit more from an extracurricular activity, such as music or a sport, that is a very important part of their life, and possibly their future career. Other students believe that they might be better off gaining work experience through internships or co-op programs; these take time away from traditional college courses.
Applications to honors programs are much like applications for merit-based financial aid. Some schools will consider all applicants, others, such as Penn State's, ask students to write an additional essay or come to campus for an interview. While many honors programs are targeted towards students who might have otherwise gone to the Ivy League or a similarly selective school, others are not as difficult to get into.
Getting Into an Honors College
If your student is seriously interested in an honors program, be sure the s/he has the writing skills to prepare a compelling essay as well as handle the greater volume of papers that s/he will be asked to write. And, as is the case with merit scholarships, check to see if s/he has standardized test scores that are likely to be in the upper quarter of the applicant pool. Test scores count more when faculty must choose between the better students, unless those students will bring some additional talents to campus.
I went to honors segment at University of Delaware. Not only were the classes smaller and with excellent professors who got to know you (making for better recommendations), it was much cheaper than the expensive Ivy League alternatives, gave me exceptional additional opportunities ( I got to dissect a cadaver which is unheard of for undergrads and hard even in some medical schools) and absolutely helped get me into PA school afterwards. Exceptional all around

I understand your suggestion. But you should know that for many international students, getting into Ivy league universities can be kind of tough.
As such, the Honors College gives us that prestigious learning environment which is likened
to that of top universities. Thanks.

The comment below is a reply to Annie Gao's suggestion.
Thanks.

I was a part of the Honors College at the University of Tennessee, and honestly, it is not worth it. The time and effort you have to put into it is crazy, especially if you have a job or outside responsibilities. Also, there is little to no payoff. N scholarships were offered for undergrads, and the honors classes were either not helpful or not beneficial to my graduation plan. Before committing to an honors college. I would seriously consider how much you are willing to put into it and if it worth an extra line on your resume.

Honors colleges are way cheaper. Not everyone can afford to go to Stanford.

what is college? I did the math cause I divided 3.4765 by 1.475 and that equals stanford. so looks like I get to go there!

Hi Lynn, My son is getting offers from Honors Colleges. He is planning to go to dental school after college. Would attending an Honors College help him get into dental school?

My daughter has been accepted to UCLA and UC Irvine Honors Program. She's debating which way to go, we think UCLA is more prestigious, but her counselor is telling us to consider the UCI Honors Program. Financial cost is exactly the same for both schools. What is your advise?

Hello, I just had a question. I was wondering what is, exactly, the whole point of going to an honors college. You said an honors college has smaller classes and is mostly composed of very academic students, but universities like, say, the Ivy League schools or Berkeley, Stanford, etc. are also known to be composed of very academic students. Is the reason for choosing an honors college over a university like one of those I mentioned *only* to attend smaller classes and receive more attention from the staff? I would assume that attending UC Berkeley or a similar school is seen as rather prestigious, just as attending an honors college is seen as prestigious – what would be the reason someone would choose an honors college over a school like that, or any other university that is known for having good academics?

Thank you for your time!

Best regards,
Annie Gao

I understand your suggestion. But you should know that for many international students, getting into Ivy league universities can be kind of tough.
As such, the Honors College gives us that prestigious learning environment which is likened
to that of top universities. Thanks.