The Odds of Getting an Athletic Scholarship
Do you hope that your child is going to win an athletic scholarship?
I run into a lot of people lately who hope/expect their children to pay for college with their athletic prowess. Some of these jocks, by the way, are in grade school! I'm not kidding.
Even my own sister, whose daughter is 10, has fallen prey to the belief that a soccer scholarship is in her future.  And frankly she should know better.
The chances are miniscule, however, that my niece or any other child will someday win an athletic scholarship. About 2% of high school seniors win sports scholarships every year at NCAA institutions. The average scholarship, by the way, is less than $11,000.
Being an athlete, however, can boost a teenager's admission chances because all schools, regardless of whether they offer scholarships, desire strong sports programs. Your child doesn't have to be a superstar athlete to increase his or her chances of admission. And your child doesn't need to capture a sports scholarship to ultimately make your college tab more affordable.
Athletic Scholarship Realities
In reality, athletic scholarships are often not as generous as regular financial aid or merit scholarships that jocks can earn for their academics and other talents. Striking it big with an athletic scholarship, however, resonates with parents whether their children are still in grade school or well into their high school years.
If sports scholarships sound appealing, here is something to keep in mind: Families often end up shopping for athletic scholarships rather than for schools that represent good academic fit. If you are a gifted athlete or the parent of one, I'd recommend that you first identify schools that would be a match academically and then inquire about the sports. Getting a college education is infinitely more important than playing a sports. And remember, the money you receive for academic accomplishments is often more than a sports scholarship.
Athleticism won't make up for poor grades
What's tragic about the focus on sports scholarships is that is encourages students to spend more time on their sport than their grades. Kris Hinz, an independent college counselor, once shared with me her experience with high school athletes that nicely sums up the problem. Here is her observation:
In my practice, parents often apologize about their kid's grades, then quickly say, "But he's a great athlete and we're hoping hat can be his ace in the hole." They are hoping that his athletic prowess will get him accepted and get him money! A tall order! They are usually wrong on both counts. And the worst part is, all the time that has been devoted to sports has siphoned off time that could have been spend studying to earn a strong GPA.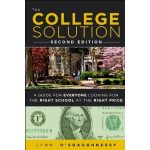 Our sports culture is definitely broken. Sports are an illness, and you don't know how sick you are until you get out. My kid was a prep school athlete in three sports, with interest from D1 and D3 schools at age 14. After a very successful youth career, she gave up all three of her sports in favor of other opportunities at her prep school. It took a lot of courage for my kid to call and say "my sports aren't taking me as far as my brain will…I don't want to go to college just to play sports". It was a tough conversation to have.
The resulting change in her as a student and as a person are remarkable. She received merit scholarships from her first choice of schools, a great liberal arts university, worth twice what her D1 scholarship could have been. Only when you look at youth sports from the outside do you realize the sacrifices you make for successful high school and college career are a terrible investment. Athletics got my student to a great prep school, but if I had it to do over again, we'd take another route…through arts, music and athletics…and perhaps enjoy a vacation or two as well!

In response to Peggy, above; I'm wondering when this nonsense about burning the midnight oil, and sticking your nose in the books and studying until you can regurgitate everything and anything is going to end. How long must we continue to listen to academicians drone on about how "sports is a waste of time" and what these kids really need to do is focus on their studies. The neuroscience about this has been clear for decades now. There is no separation between mind and body. We've been around in our present form for quarter million years and during almost entirely of that time we been highly "athletic." And now all the sudden we're supposed to sit down (and remain sitting) and do what the clowns in higher education expect us to do. For what? To be another one of the millions and millions of people with the bachelors degrees (or higher)? I work in healthcare. In almost every endeavor that's involved with rehabilitation and recovery from an injury, a neurological deficit, Heart attack, whatever… The people who do well are almost always previously athletes, or people who worked a lot using their bodies as a tool. The academically inclined tend to see the exercise that they need to do to recover as beneath them. And while you may understand exactly why it might help somebody to understand aerobic exercise for instance to get recovery from a heart attack, or injury… It may surprise you to find out that most path ologies that hit the brain are mitigated to exercise. Why? The brain loves exercise.

The % of students who receive athletic scholarships is indeed tiny but thats because these poor kids applying should never have been lied to about thier abilities in the first place. Of the qualified kids that apply a very high percentage will get what they seek. If you are a stand out athlete your chances are very good.

Think of it as a 4.0 in athletics. Any student with a 4.0 gpa can get a academic scholarship. The ones with a 3.0 will not but someone along the way convinced them they are qualified.

Well, my oldest son has a full ride D1 scholarship, has high academics and a strong major. We required our sons to major in one of the STEM fields (science, technology, engineering or math). My youngest graduates this year and already has several D1 offers for basketball, but I agree it is important to find the right fit and if the school isn't the right fit, you shouldn't send your child "just for sports". My youngest is already open to a possible DII or DIII scholarship if the D1 schools are not what he needs. Guess we are in the lucky 2%.

Hi Lenore,

Yes, your talented son is among a very small number of students who receive a full-ride Div. 1 scholarship. As you know, it's very difficult for a Div. I athlete to major in a STEM. Good luck with the decision!

Lynn O'Shaughnessy

Lynn – This is so true. My daughter graduated in the top 5% of her class (550 kids) and was a 2 sport varsity athlete and took AP classes. She could have had a lower – mid tier D1 basketball scholarship at several schools but found her perfect fit at a D3 Top 10 school. Their merit aid was far superior than any of the D1 full ride offers. She came away from her visit saying the girls on the team were just like her – academic focused but good athletes too. Most of her fellow athletes went with the prestige of playing D1. Playing sports in college is a short period of time in life but the education and career choice will last a lifetime and affect most decisions after college. It is a shame that most parents don't understand this and either push their kid into a D1 scholarship at an average school or the kids themselves choose not to play because its not D1.

Thanks Suzanne for sharing your daughter's experience. I totally agree with you that school not sports is of No. 1 importance. That said, academic scholarships can be more generous than athletic ones. It's a shame that most families don't realize this!

Lynn O'Shaughnessy

Another thing to consider is how the athletic-academic balance will be after accepting the scholarship.

When I was an undergrad, I earned extra money as a tutor in my university's office of the academic adviser to student athletes. But, I know from a friend with a super-athlete niece, not all schools have such things or really care whether their athletes leave with a degree and a useful education.

I saw first hand that even with special support, keeping up with academics while attending practices, traveling to games, and so on is not simple. There is only so much a tutor can do if the athlete "slid by" in high school and doesn't have the hours to put in the work to catch up once they get to college.

Janet — What you say is so true. I mention the realities of combining sports with academics in the new edition of my book, The College Solution. I think it would surprise some families, for instance, that the choice of majors will be limited for some Division 1 athletes. If somebody wants to be a premed or engineering major, it probably won't happen.

Lynn O'Shaughnessy

As a mother of one of the fortunate 2% mentioned above (Trust me, we are not part of the famous 1% that Occupy Wall street is protesting against!), I wholeheartedly agree with this post. My daughter applied to seven schools that she thought were good academic fits. She was good enough to run for two of them. Both of the schools that were academic and athletic fits accepted her, one with only academic merit aid, and the other with academic and athletic merit aid. The academic aid was four times as much as the athletic aid! She ended up choosing the school that offered both because of the campus atmosphere and the coach. The bottom line is, it is possible to be a top level athlete and take AP classes (she took the most available at her school, six, and will graduate as Salutatorian), but it is the academics that made the college she chose affordable for us.

Thank you Laura for sharing your daughter's success story. I wish her luck in college!

If only more student-athletes devoted themselves to their studies — they would have more choices when picking colleges and will often be in line for more generous (nonathletic) scholarships.

Lynn O'Shaughnessy

I am a gifted support teacher, which means I provide special assistance to students identified gifted at the high school level. I underscore Lynn's observation about misplaced priorities. I cannot tell you how many students (supported by their parents) won't take the most rigorous courses available to them because their sports schedules are too hectic and they have no time left for the work required. I recognize the importance of balance, and I know that being a star soccer player (for example) is more "fun" than burning the midnight oil on academics. These families have structured their collective lives (not just the athlete's) around driving the kid to sports practices and games, and it's hard to get them to see that AP English is probably more important, long term, than playing three sports or being on two "travelling" soccer teams plus Varsity. It's not just the student who has to give up his or her self image as a superstar athlete, it's the family that also has to change their lifestyle, a lifestyle that has probably been central to family life since the kid was 5 or 6 years old.

Thanks Peggy for sharing your observations from the trenches. You make an important point. It's not just the student who is pursuing the sports path, the parents are invested in it too. Our daughter was a soccer player on a club team from the age of 10 until she graduated from high school and the schedule did become a part of our lives. We actually enjoyed it and it was tough when those years were over.

My daughter was a varsity soccer player in college — she was a starter beginning her freshman year — but she played at a Division III school where academics always came first. When looking at school, she looked at colleges that would be a good fit academically. I think more families should look to Div. III schools that provide merit money and no athletic money.

Lynn O'Shaughnessy

In my area the D-III schools are just too small to be of interest to kids who have already negotiated a 3,000+ high school environment. They are used to "big time" HS sports and want a rah-rah environment that they assume means only at a big college/university.
I experienced it with my oldest who thought he wanted to play baseball at college level and several schools were interested in him doing so. Yay him. However, once we scaled the list down to those schools he was really interested in, he visited and changed his mind. They were all too small with less going on then at his high school. Sure he could play he said, but "what if I get an injury; there just isn't much else that appeals to me about the school, then what do I do?"
Also, chasing sports scholarships is huge in my area and everyone thinks their kid is sure to get the full-ride. I've seen parents peg their kids into a one dimensional character played out in their family's story….meet baseball boy, soccer girl, water polo kid, tennis player. That's all they're allowed to be. One day the parents are *shocked* because track runner doesn't want to do it anymore. She wants to be in charge of her own life at college, experiencing all the college has to offer and not be dictated by a sports schedule. Prepare yourselves parents it happens more than you know.

Hi Ellen,

I think the mistake that kids make is comparing a college with a high school. Sadly, it's all too common. The mission of a small college (focusing exclusively on undergrads) is vastly different than that of a large university where professor research and graduate training is the No. 1 and No. 2 priorities.

I happen to think that for many students, a liberal arts college is THE best place for an undergraduate to get an education. It should, after all, be about the education and sports should be secondary.

You are so right about parents putting all their eggs in the sports basket!

Lynn O'Shaughnessy

are you peggy hill from king of the hill who thinks shes always right