The New Federal College Scorecard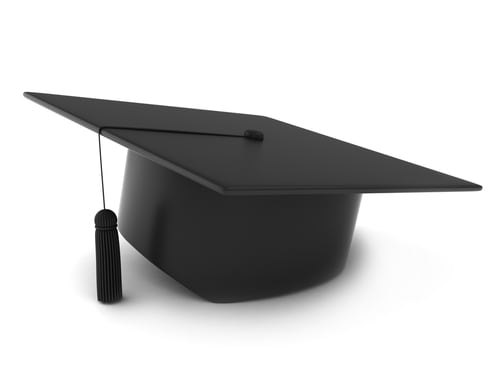 In his State of the Union address last night, President Obama struck a blow for higher-ed transparency.
In his address, Obama announced the release of a new College Scorecard that, he said,  "parents and students can use to compare schools based on a simple criteria: where you can get the most bang for your educational buck."
Every school now has a federal scorecard that contains these five pieces of information:
Costs.
Graduation Rate.
Loan Default Rate.
Median Borrowing.
Employment.
Here is what the scorecard looks like:

 Federal College Search Engine
On the same page as the scorecard is a new search engine that families can use to look for schools. It may be a bit more friendly than the one on the federal College Navigator.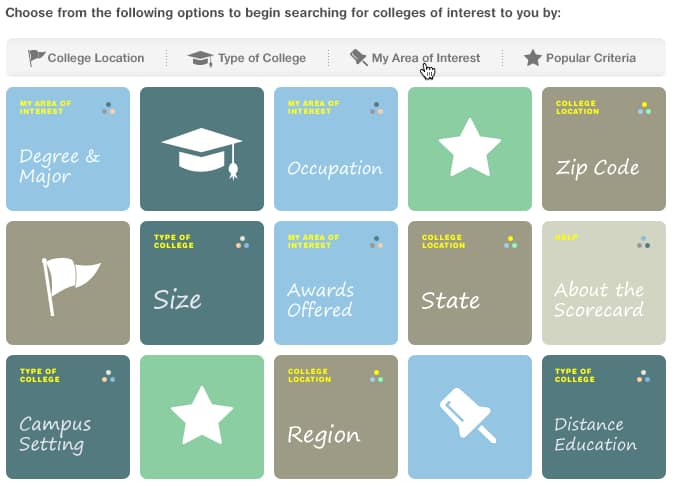 Here is what the new website says about the search feature:
Users can search for a college by name or by selecting factors that are important to the student's college search (e.g., programs or majors offered, awards offered, location, undergraduate enrollment size, campus setting, etc.). To see an institution's scorecard, click on the institution's name in the search results. Users may remove search criteria at any time or start a new search by using the "Back to Search" button.
Giving it a Try

Unfortunately, I wasn't able to check out the ScoreCard or the new college search engine. I suspect that are so many people trying to do the same thing today that the site isn't working properly. I'll try again later today.
If you do get to take the site for a spin, I'd love to hear what you think of it. Transparency is good and this should only be the beginning. We need a lot more lights shone on the higher-ed industry.
More Thoughts
Later in the day I was finally able to access the site and wrote further thoughts in my CBS MoneyWatch post:
New Yardstick: Making Colleges More Accountable
With New Scorecard, Obama Seeks to Provide  Students a Tool to Compare Colleges
Here are other posts on the new scorecard from The Chronicle of Higher Ed and InsideHigher Ed:
White House's New Scorecard Oversimplifies Institutions, Liberal Arts Advocates Say
Lynn O'Shaughnessy is the author of the second edition of The College Solution: A Guide for Everyone Looking for the Right School at the Right Price.
Thanks Tim. Those are all excellent points that you make. And, as you note, spending time researching these issues can definitely pay off financially!!

Lynn O'Shaughnessy

I just looked up the college my daughter is most interested in. It says tuition has gone down. It actually gone up!

The ave loans amount is $13,000 or 149 a month (for 10 years) or a total of $18,000 with just simple multiplication. Sounds very affordable but I know this is totally not reality! What if I were to rely on this information?

The actual COA is about $60,000 for this school.

All the money spent on this website should have gone for scholarships! Wonder how much it cost?

What I would like to know is each school's average parent cost or amount spent AND how much of that is debt. If the parents are expected to pay the bill then let's not hide what the parents are paying!

Lynn,

I tried out the new search engine yesterday. I found it very limited on search criteria – too limited, in fact, that I would not recommend it to anyone. The only things I could search on were Location (region, city or zip code), Size, Degrees Offered (2 yr, 4 yr and majors offered), Occupation the student is interested in, and Setting. The size ranges are broad. There are no criteria options related to the cost or the selectivity of the school. When I searched for schools in a particular region, I got pages and pages of results. I also think that their grid layout (displayed in your post above) is rather confusing. It looks really pretty, but the way it works doesn't really make sense.

Bottom line, there are a lot of other online search engines that I like better because they are much more customizable to narrow down what the student is looking for.

Thanks for your feedback Wendy! That's good to know.

Lynn O'Shaughnessy