The Nation's Tuition Hogs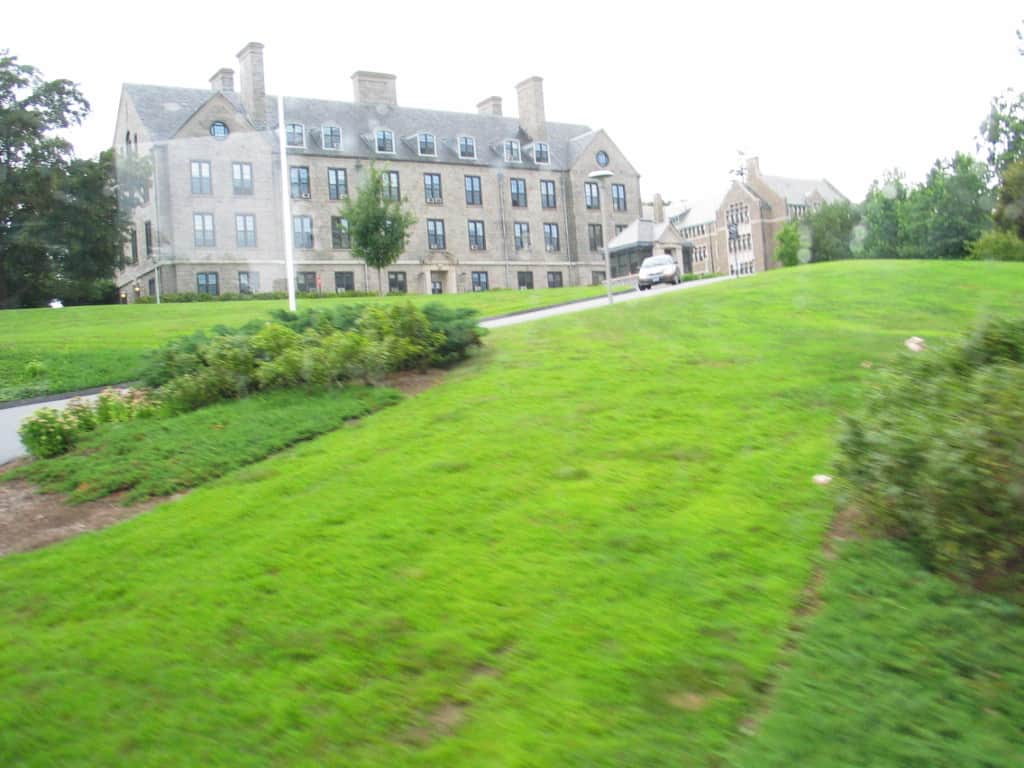 Colleges are beginning to realize that high tuition/high discount (scholarship) model is failing.
Escalating tuition is leaving more students unable to cover college costs even as colleges continue to offer scholarships to offset costs. In my last post, I mentioned the latest drive by private colleges to rein in merit money, but, as one of the visitors to my blog noted this week, there doesn't seem to be talk about putting the brakes on escalating tuition.
If you missed my last two posts on this subject, here they are:
Another Look at Merit Scholarships
What's Behind Rising Prices
The prospects for reigning in tuition don't seem great. One reason is because the trendsetters are elite institutions such as the Ivy League schools and the top liberal arts colleges, which can raise their tuition without scaring away applicants. This is possible because the overwhelming number of students at these outrageously expensive schools are rich.
Other schools, farther down on the pecking order, aspire to attract the same kind of students and enjoy the same kind of ratings so they try to offer the same kind of amenities that the alpha dogs can provide.
As you can see from the chart below nearly all the tuition hogs are on the East and West Coast. The federal government compiles this annual hall of shame list of schools that represents the top 5% of colleges and universities in the nation with the highest tuition. The federal government hoped that by spotlighting the biggest tuition offenders (state schools have their own list) that schools might change their behavior.
On this list, I only spotted nine schools that aren't on the West or East Coast.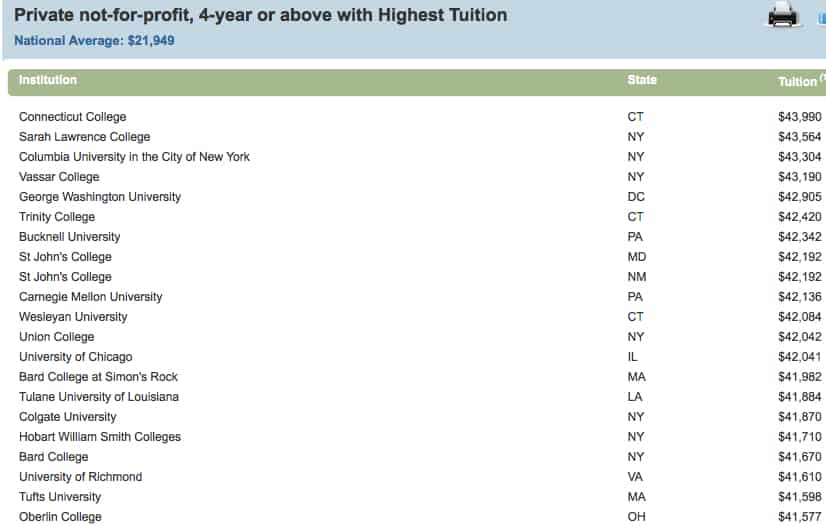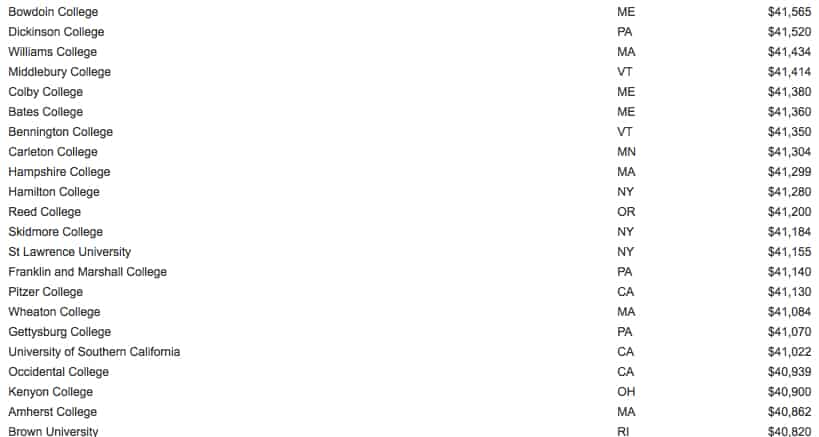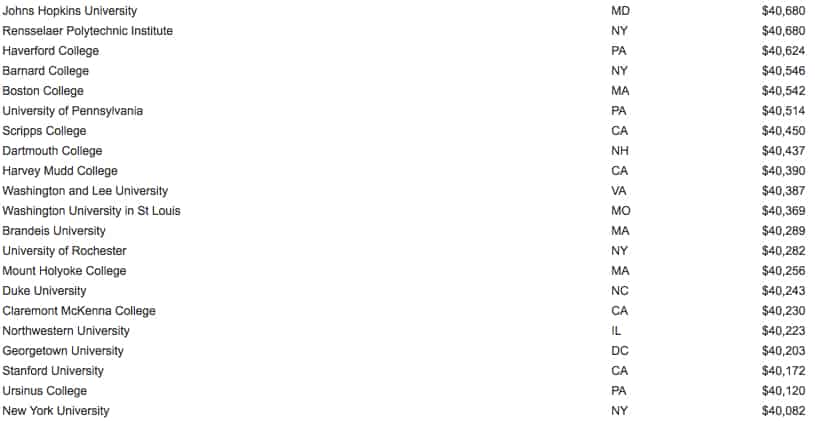 Will It Ever Happen?
Until these schools get serious about escalating price tags, the prices for all private institutions will continue to climb. Some weaker private schools will probablyl end up closing as families balk at paying these prices.
If you'd like to see the other lists (including the most expensive state and private schools by net price), head to the the federal College Affordability and Transparency Center.