The Latest College Admission Trends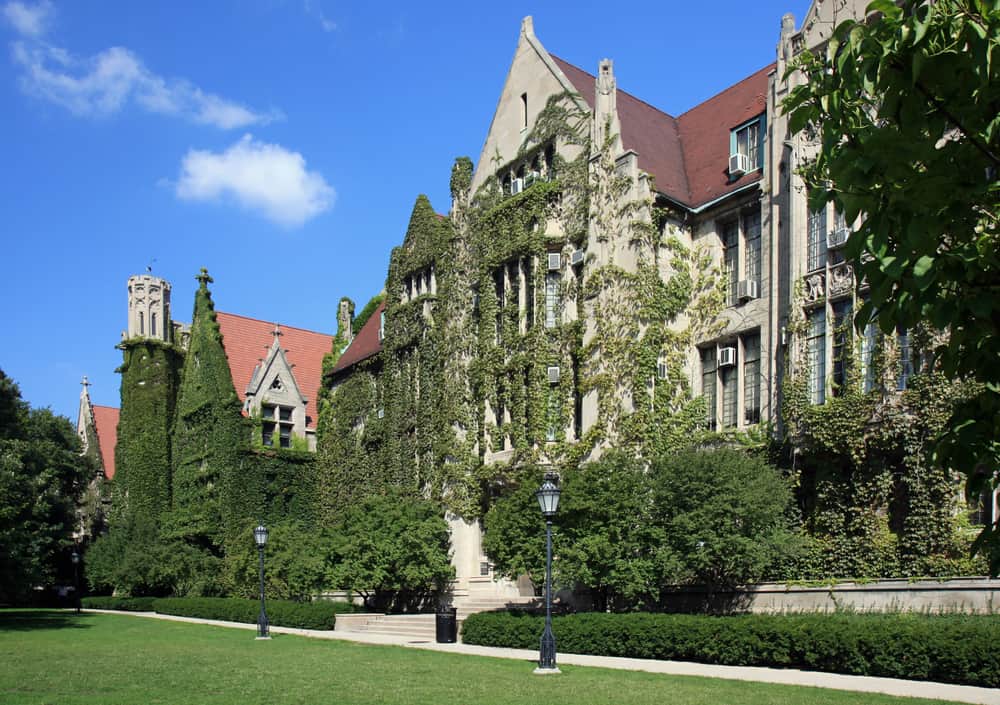 This week the National Association for College Admission Counseling released its 10th annual report on college admission trends. Here are some of the study highlights:
College Enrollment
Since the turn of the century, college enrollment has grown 37 percent. In 2000, 15.3 million Americans were attending college while today there are more than 21 million. The number of high school seniors peaked back in 2008 or 2009, but more students are attending college than ever before. Seventy percent of college students were enrolled in public institutions and 63% were attending four-year schools.
 College Acceptance Rate
The average acceptance rate among private and public schools that participated in the survey was 63.8% versus 69.6% in 2002. The acceptance decline was most pronounced at the highly selective institutions.
I suspect that the average acceptance rate could be higher than 63.8% — at least that's what UCLA's exhaustive annual survey of college freshman from across the country suggests. According UCLA's Higher Education Research Institute,  76% of last year's crop of college freshman got accepted into their No. 1 choice. UCLA's  surveys more than 204,000 freshmen, which when adjusted statistically, reflects the responses of 1.5 million full-time freshman. (I can't find anywhere in the NACAC survey how many schools participated nor what the breakdown is between private vs. public institutions, but I'm sending an email tonight to NACAC and will add the figures when I find out.)
Whatever the true acceptance figure is, the bottom line is that most schools accept the majority of their applicants. Getting into college isn't all that tough, but graduating is.
Early Decision
In 2011, 21.7 % of private and 10.8% of public institutions, who responded to the survey, offered Early Decision. The acceptance-rate advantage for Early Decision applicants has decreased significantly in recent years. From 2007 to 2009, ED acceptance rates were 12 to 15 percentage points greater than that of other applicants. The admission advantage in 2010 and 2011 shrunk to eight and six percentage points respectively. What is important to know is that more colleges are taking a larger percentage of their freshman classes from ED applicants, who are typically more affluent.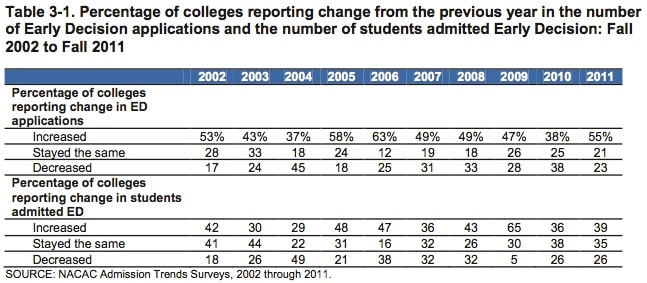 Early Action
While the number of schools offering Early Decision applications has remained relatively constant during the past decade, the percentage of schools offering Early Action has increased significantly during the same time period – from 18% of all institutions surveyed to 37%. The number of institutions which have increased their acceptances through Early Action applications has fluctuated from 48% in 2004 to 73% in 2005 and 2009.
In 2011, EA applicants represented 40% of the total applicant pool at schools offering the admission option. Last year EA applicants were accepted at a slightly higher rate 65% to 63%.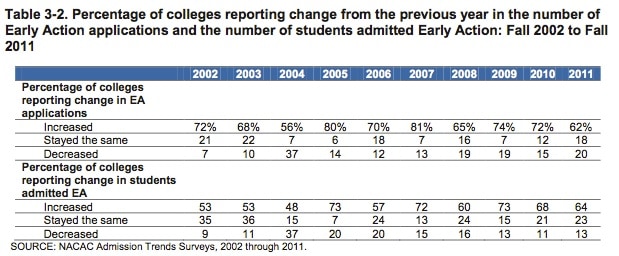 Wait List
Wait lists have grown more popular in the past 10 years. The number of institutions using them has grown from 32% in 2002 to 45% in 2011. One reason for the use of wait lists is the decline in admission yields. With students applying to more schools, the admission yields have dropped. In fact, the average yield dropped from 49% in 2002 to 38% in 2011. Wait lists are a way to allow schools more control over their own destiny by not playing their whole hand upfront.

 What Admission Factors Matter
Finally, below you'll see a table that provides a glimpse at what colleges really care about when they are evaluating applicants. As in previous years, of most importance are the grades teenagers receive in college prep classes followed by the strength of their class schedule. Standardized test scores come in third.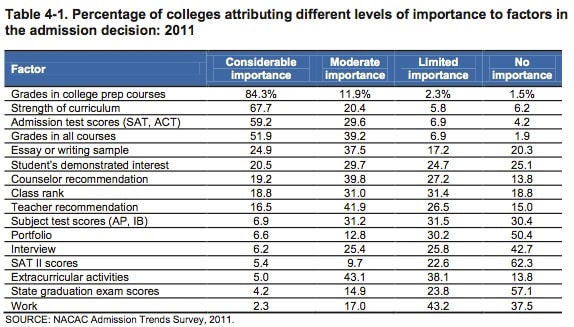 If  you want to see the entire survey, it will unfortunately cost you $25. Only NACAC members and the press get free copies.
Lynn O'Shaughnessy is the author of the second edition of The College Solution: A Guide for Everyone Looking for the Right School at the Right Price. (It would make a great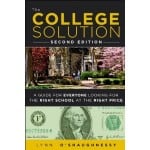 holiday gift!)