Teacher Education Programs Flunk Out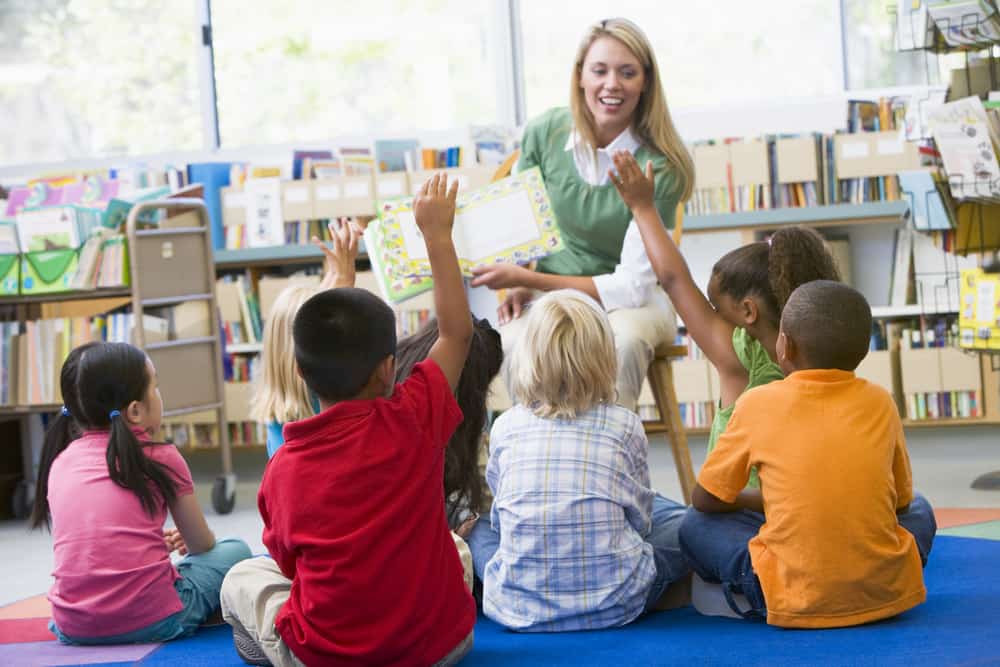 My son Ben wants to become a high school math teacher, which means his formal education won't be over after he graduates with a mathematics degree from Beloit College next year.
Ben will have to obtain a credential and possibly a master's degree before he ends up with a teaching position. That's why I was particularly discouraged, but not surprised by a new report that the National Council on Teacher Quality released last week on the state of the nation's teaching education programs for both undergraduates and graduate students.
The study found an "industry of mediocrity" that does not prepare teachers with adequate content knowledge nor the skills they need to manage their classrooms.
If you or your child hopes to become a teacher, you should read the report – Teacher Prep Review. You can also access the ratings for individual schools via U.S. News & World Report which partnered with the NCTQ.
What I found appalling is that only 10 percent of the 1,200 teacher-education programs at 608 schools rated in the survey earned three stars or better. Only the following four schools earned the maximum four stars:
Honor Roll
Furman University (SC)
Lipscomb University (TN)
Vanderbilt University (TN)
Ohio State University
Here are the programs that earned three stars for their undergrad or grad programs in elementary or secondary education: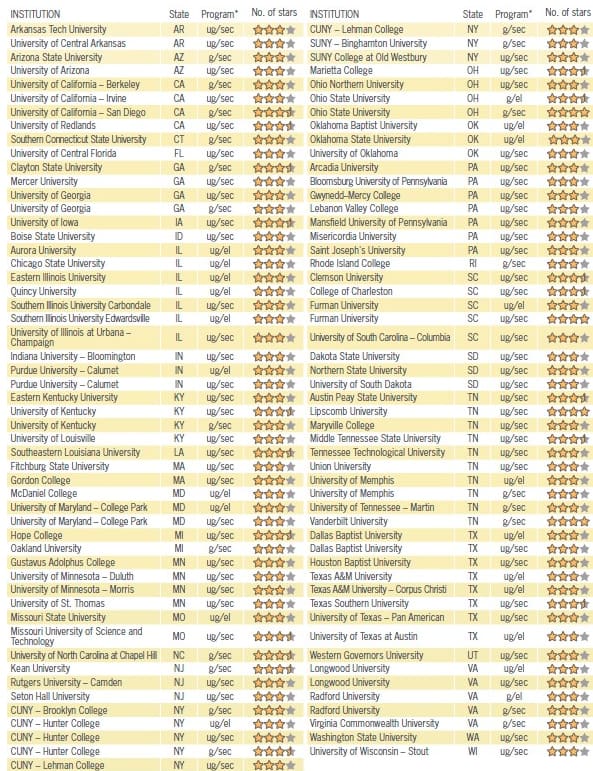 About 14% of the surveyed programs were given the lowest rating — no star at all. The council warned potential students that these schools were not even worth attending because students were unlikely to receive "even minimal training."
Survey Methodology
The council's methodology, which was developed over an eight-year period, did not include site visits. It relied upon 18 categories including a review of course descriptions, syllabuses, each program's admission requirements, employer surveys, guidelines for teaching mathematics, special education and Common Core standards and the types of student-teaching experiences.
Plenty of hidebound schools of education attempted to keep these materials from the researchers which forced the council to file open records requests for public institutions. Private schools could withhold the information if they wished. Consequently, not all schools could be evaluated. You have to ask what were these schools trying to hide?
Teacher education programs clearly are failing students. It will probably be too late for my son, but I hope this information will shame teacher programs into making meaningful reforms.
Thanks Kirsten for the advice about teacher credentials and for your kind words. I appreciate it!

Lynn O'Shaughnessy

I teach Mathematics at the college level and could not get a high school teaching job without a credential. I also have over 10 years of engineering employment experience. My son graduated from high school, and many of his teachers did not have degrees in math. One had a degree in Russian Studies! One theory years ago was that many of the stellar female candidates in STEM got jobs in the higher paying private sector, unlike previous generations when teaching was the best job a female could get. Most of my son's teachers in K – 12 were women.