Taking a Chance on an Early Decision
I'm sharing an email that I received from an anxious dad in North Carolina, who asked me for advice about an early decision application.  I ran this post last year, but it will be just as helpful today for those contemplating applying to colleges via early decision.
Here is what the dad wrote:
Dilemma from a Dad from North Carolina
My son, Andrew, would like to go to Davidson College here in North Carolina; he's also been nominated for the Morehead-Cain Scholarship to UNC Chapel Hill, but he really doesn't want to go there.  He is looking for a small class size, a rigorous school and an environment where he can meet and get to know many people and especially, professors.  He is a legacy at Duke and UNC Chapel Hill, but he doesn't want to go to Duke (cut-throat school) and UNC (just too big for him)  and we agree.
He really loves Davidson College and we love it too.  Here is the problem:  the joint costs 50K/year.  I have saved up about 85K for him to go to college (been saving 18 years in his 529s).  I'd have to end up borrowing about 100K for him to attend those last two years (we aren't qualifying for ANY need-based aid).
The acceptance rate for Early Decision hovers around 60%; but Regular Decision is only about 20%.  He's the valedictorian of his high school and scored 2050 on his SATs, so he should make ED.  He'll compete for merit aid but the school only gives significant merit aid to about 6% of the kids.
The Big Dilemma
Should we apply ED or RD to Davidson College?  If he applied regular decision to Davidson, it will give us a chance to see  if UNC or Wake Forest  gives him merit money to help us out.   He's sold on Davidson and so are we, but that price tag scares me. What do you think about ED or RD to Davidson?
Here's What I Think
I can certainly understand why Andrew would like to attend Davidson, which is one of the nation's most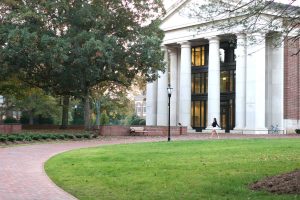 prestigious liberal arts colleges.  Anyone who has spent time on my college blog can appreciate why liberal arts colleges can be special places for undergrads. My own children chose liberal arts colleges over state universities and I'm glad they did.
I don't, however, think a family should borrow $100,000 to attend a liberal arts college. I don't care how special a school is. If a family isn't prepared to pay a potentially steep price if their teen is accepted through early decision, then applying ED isn't appropriate.
What is Early Decision?
Early decision, for those of you who don't know, allows a teenager to apply before the regular applicants — often two months early. When teenagers are accepted early decision, they are obligated to attend the school. As a practical matter, however, no institution can force a child to attend.
Here is a blog post that explains early decision applications: Early Decision: 10 Things You Need to Know About Applying
Alternatives to Early Decision
If Andrew doesn't apply ED, here are some alternatives that I'd suggest:
1. Consider applying to other liberal arts colleges.
If Cameron wants to stay in the South, there are excellent liberal arts colleges in the region. Some of these schools will be more generous with merit money for affluent students. Here are some names:
University of Richmond (VA)
Rhodes College (TN)
Sewanee-University of the South (TN)
Centre College (KY)
Furman University (SC)
Wofford College (SC)
Hendrix College (AR)
Translyvania University (KY)
Hampden-Sydney College (VA)
2. Use a net price calculator.
Because Davidson is an elite liberal arts college, it gives few merit awards to wealthy students. I'm assuming that Andrew's family is wealthy because his dad said they would receive no need-based aid. Davidson, however, like most extremely selective schools, provides excellent need-based financial aid.
I don't think Andrew's dad should automatically assume that his family wouldn't get need-based aid from Davidson. Families can sometimes earn between $150,000 and $200,000 and still get significant need-based aid from expensive schools.
Families should always use a school's net price calculator to get a personalized estimate of what the costs for them would be.  If Davidson looks more reasonably priced than the family thought, Paul could go ahead and apply ED.
Here is Davidson College's net price calculator.
3. Think hard about turning down a full-ride scholarship.
If Andrew wins a full-ride scholarship through the Morehead-Cain Scholarship at UNC Chapel Hill, it would be extremely hard to turn that down.  The money that was saved for college could be used some day for graduate school or a down payment on a house.
Read More on The College Solution:
The Odds of Applying Early Decision
Applying to College: Can You Afford to Be an Early Bird?
Applying Early Decision to Brown University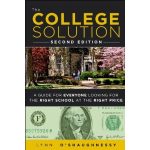 Lynn O'Shaughnessy is the author of the second edition of The College Solution: A Guide for Everyone Looking for the Right School at the Right Price.


Hi Pat,

Unfortunately, I don't know!

Lynn O'Shaughnessy

Our son was accepted at Davidson, but received no merit money. On the other hand, we was given a half-off merit discount at Tulane, and a 100% scholarship at University of Richmond. I suggest casting a wide net, and waiting on final decisions (and to fall in love with one place) until the price tags are known.

Hi John,

If money is an issue, I think early decision is too big of a risk. Thanks for sharing your story.

Lynn O'Shaughnessy

This is just an idea: Why not apply regular decision and add a note under the special circumstances box that is on a lot of the applications that this is his first choice but still trying to figure out the cost. I would submit it by the early decision date though.

I am no expert but we sent an application to one school by the early date and checked regular decision and got a letter back right away that indicated they are already working on it and even though we checked the regular decision box they said they would read it "early". (Not a rolling admissions school)

Frankly I picture those admissions officers desk's piled high with applications – and somehow they have to deal with the workload!

"Wealthy" is relative – when school costs 250,000 times 2 or 3 kids!