Study for the SAT for Free
Believe it or not,  students do not have to pay a fortune to prepare for the SAT.
Enrolling teenagers in a $1,000 or $2,000 program isn't going to work if they aren't motivated enough to study. Just using the resources that the College Board makes available for free and/or for a incredibly cheap price, can be all a teenager needs.
What follows are three great test-prep blogs that can help prepare your children for the big test. I'd love to add to this list so if you know of free or cheap online test-prep sources, please share below.
Free SAT Resources

Earlier this year I read rave reviews about this test-prep blog on a college-related LinkedIn group. A New York math tutor name Mike McClenathan, who scored a perfect SAT score, and attended Brown University, created the site. Concerned about the high cost of test prep, McClenathan started the blog in 2011 and regularly contributes tons of SAT advice — particularly on the math section – to his site. He shares drills, explains concepts and techniques and answers visitors test-prep questions.
If you don't want to slog through his blog for his valuable math advice, you can buy his excellent book, that compiles a lot of advice in one place. Here it is: PWN the SAT:  Math Guide. On Amazon, all the reviews have been five stars!
If you are a parent, you might not understand what "PWN" means. According to UrbanDictionary.com, it's a term used by video gamers and it means dominating your opponent.
Perfect Score Project
It's hard to believe that a mom would want to do this, but the goal of the mother who created this fantastic test-prep blog was to ace the SAT. That's right – earn a perfect score. Debbie  took the SAT seven times in one year.
You can see all her SAT scores here, but what makes her site so valuable is the advice she gives teenagers (or parents) about how they can score well on the SAT. One of my favorite bits of advice is the following post, where she explains how a teenager can study for the SAT for under $250: SAT Prep on a Budget
Here's one of her valuable tips for students who are going to take the SAT more than once:

Here's another tip that I have never seen anywhere else, but apparently it can work for the highly motivated:

The Critical Reader is the site of Erica Meltzer, another New York test-prep tutor who provides a great deal of free advice via her test-prep blog on the critical reading and writing portion of the SAT test. You'll also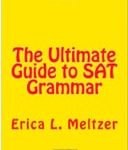 find free study guides on her site including the Complete SAT Grammar Rules and the Complete ACT Punctuation Rules. She also offers free sentence completion and grammar questions for the SAT. If you crave more, you can order her book, The Ultimate Guide to SAT Grammar.
What Are Your Favorite Test-Prep Sites?
Have a favorite? Just add your suggestions in the comment box below.
Learn More About the SAT and ACT:
SAT and ACT: Which Test is Better?
Sizing Up Your SAT and ACT Scores
Why You Can't Take the SAT in the Summer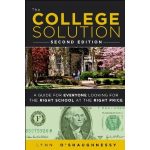 Lynn O'Shaughnessy is the author of the second edition of The College Solution: A Guide for Everyone Looking for the Right School at the Right Price.