Seven Things to Know About Scholarships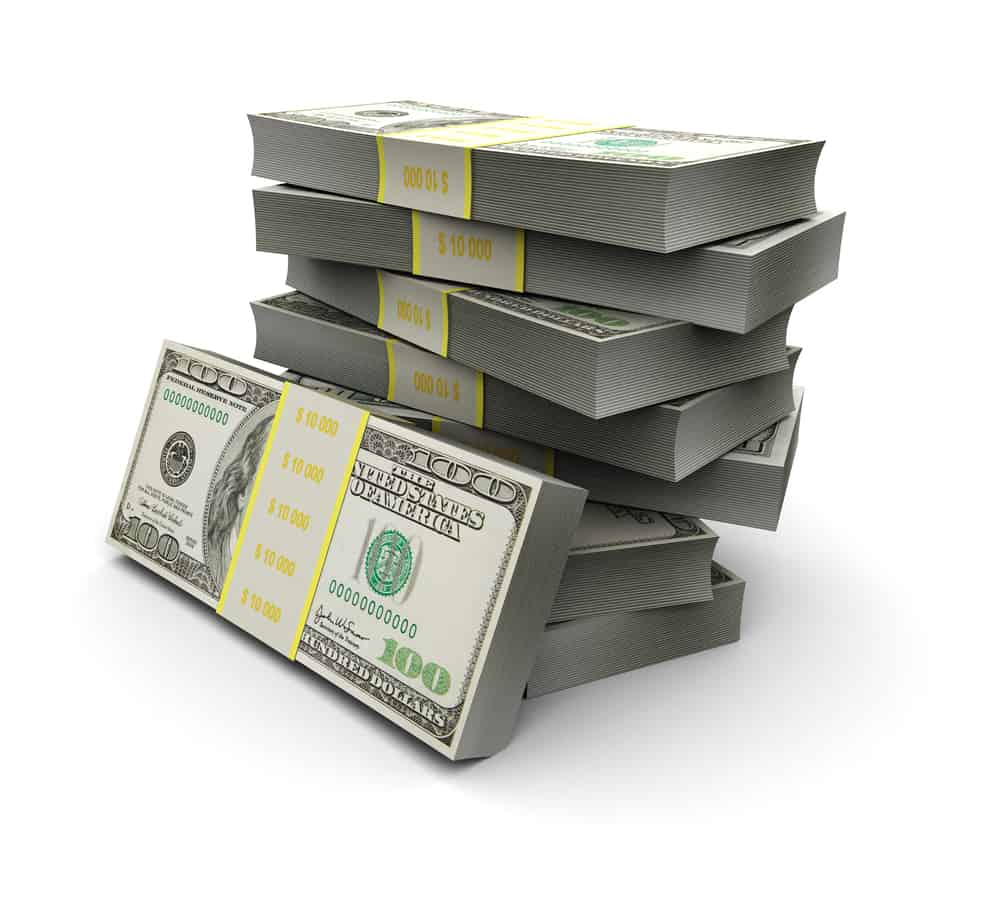 Today I'm sharing with you a guest blog from Michelle Kretzschmar, my friend and the creator of Do It Yourself College Rankings. Michelle and I are busy developing an online class for parents that is focused on shrinking college costs.We hope to roll out the course in the fall. Lynn O'Shaughnessy
As the cost of attending some the nation's colleges exceed $60,000 a year, many families start looking for scholarships to help pay for the cost. However, too many people don't understand the basics of college scholarships including who provides them and why.
Fortunately, understanding the following basic facts will go a long way to help you find scholarships that can significantly reduce the cost of a college education.
1.  The biggest source of scholarships will come from a college.
Many families think that students should be applying to dozens of scholarships to get the most money for college. The reality is that the colleges themselves provide the largest amount of scholarships for the students that attend their schools.
Source of Scholarships

This means that you should carefully target which colleges to apply to so that you increase your chances of receiving a scholarship.
2.  The most prestigious, competitive, highly ranked colleges do not provide any merit-based scholarships.
These colleges and universities will often provide very generous need-based financial aid. To receive such aid, families must qualify by filing the FAFSA or the CSS PROFILE and demonstrate financial need.
Students do not receive scholarships because of high GPA's or test scores or outstanding activities.  The Ivy League doesn't even provide athletic scholarships. The lower the admission rate, the less likely the school is to offer merit scholarships.
3.  Private colleges provide the most money.
Everyone knows that private colleges cost more than your state school. But what most people don't know is that private colleges provide a lot more scholarships than state schools.
According to Sallie Mae, in 2012, 35% of students attending a public four-year university received an average of $5,785 in merit scholarships while 55% of those attending a private school received an average of $12,274. Among the more generous private colleges, families can pay the same or less than they would if the student had attended his public state university.
4.  Outside scholarships can affect financial aid.
According to federal rules, if you receive an outside scholarship, colleges have to adjust your financial aid package so that the total amount of aid does not exceed the school's cost of attendance by more than $300.
Schools are not required to use outside scholarships to reduce the amount of a student's Expected Family Contribution (EFC). Many schools will use outside scholarships to reduce the amount of loans that are awarded as part of the student aid package but again, they are not required to.
You will have to check with each school to find out their policy on outside scholarships.
5.  Colleges use scholarships to attract students to their institutions.
This explains why the Ivy League and other competitive schools do not offer merit scholarships-they have no problem attracting a diverse, highly qualified, group of applicants. Colleges that want to increase their diversity or raise the academic qualifications of their admitted classes offer merit scholarships.
A Californian applying to a school in Minnesota adds to the diversity.  Musicians and artists applying to liberal arts colleges add to the diversity. Students interested in social entrepreneurship add to the diversity. A student applying to her flagship state university generally does not add to the diversity.
6.  You don't have to have perfect test scores or straight A's.
Let's just go straight to the proof. The following table lists four respectable colleges where students can get a quality education and possible scholarships:

And then there's Sewanee, The University of South, which is test optional and offers up to 100 Wilkins Scholarships of $14,000 to students in a freshman class that averages around 450 students.  They're being awarded on something other than test scores.
7.  The chances of getting a sports scholarship are not good
The NCAA has a table that shows the chances of athletes in different sports going pro. It includes information on the percentage of players who make the transition to play in the NCAA as follows:
Percentage of High School Senior Athletes who Play in the NCAA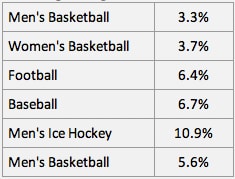 This is just the percentage who manages to play, even fewer will get scholarships. Over one third of colleges do not offer athletic scholarships. The remaining schools are only allowed a limited number of scholarships and a significant number are not fully-funded. This doesn't even begin to address the chances of keeping the scholarship. Check out this infographic for more information on the chances of getting a scholarship by sport.
Just a comment to add regarding athletes and college. There are similar stories in soccer. Probably every girl who wants to play can find a college somewhere. But, (there's always a but), there may not be, in fact probably won't be, a fit between the school where you can play and a school that has the academic program you want. It's somewhat refreshing to see the number of young women and young men who recognize this and pick their colleges based on degree programs rather than the chance to play sports.

I agree, Lynn, with all of these points. Women's golf is very similar. According to the NCAA information you provided in a previous blog, about 55,000 girls play on high school golf teams and about 4,800 play at NCAA colleges. Another 1,000 students play on girls golf teams in the NAIA and junior colleges. Thus, about 10.5% of female high schools golfers play in college.

Obviously, not every high school athlete wants to play in college or have the academic prowess or desire to go to college. Also, it matters where you live. At a presentation sponsored by the Illinois Junior Golf Association, one of the speakers maintained that every female high school varsity player in Illinois that wishes to play golf in college can do so at a school in Illinois or the adjoining states. What makes this possible is the large number of Division 3, NAIA and junior college golf programs in the Midwest. This is also true in the Southeast and California.

Hi Nikola,

Here is the explanation that I got from Michelle….

People get more than one scholarship and from different sources. The numbers are students reporting what kind of scholarships they receive. So it's possible for a person to report receiving scholarships from all sources. In the case of private colleges, more than likely, those receiving scholarships from state government are also receiving scholarships directly from the college.

Why do the percentages under "Source of Scholarships" add up to more than 100%?

This is very helpful. It's really important to remember that there's often a significant gap between the sticker price and what you end up paying.