SAT or ACT: Which Scores Are Better
Every college and university in this country will accept either the SAT or ACT. It makes no difference whether you submit one or the other or both.
With the 2010-2011 testing season winding to a close this month, I wanted to share the chart below that should help you to decide which scores to submit to colleges.
Obviously, you will want to submit the best scores, but it's hard to compare the ACT (perfect score 36) with the SAT (top score 2400 with writing section and 1600 without it. )
My son only took the SAT so he wasn't faced with this issue, but my daughter Caitlin took both the ACT and SAT and she submitted both sets of scores. Turns out her SAT scores were clearly the best and I could have saved myself some money if we had only turned in those scores. With the following chart, there is no need for you to make the same mistake.
This chart compares SAT scores (critical reading and math) with the ACT composite scores: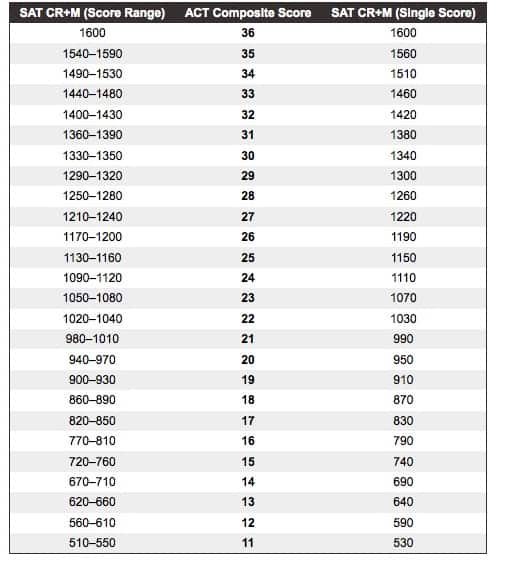 Learn More:
7 Ways to Boost Your ACT or SAT Scores
Should You Take the SAT or ACT Test?
How to Survive Bad SAT or ACT Scores
Lynn O'Shaughnessy is the author of The College Solution and a workbook, Shrinking the Cost of College. She also blogs for CBSMoneyWatch and US News. Follow her on Twitter.