Realities of National Merit Scholarships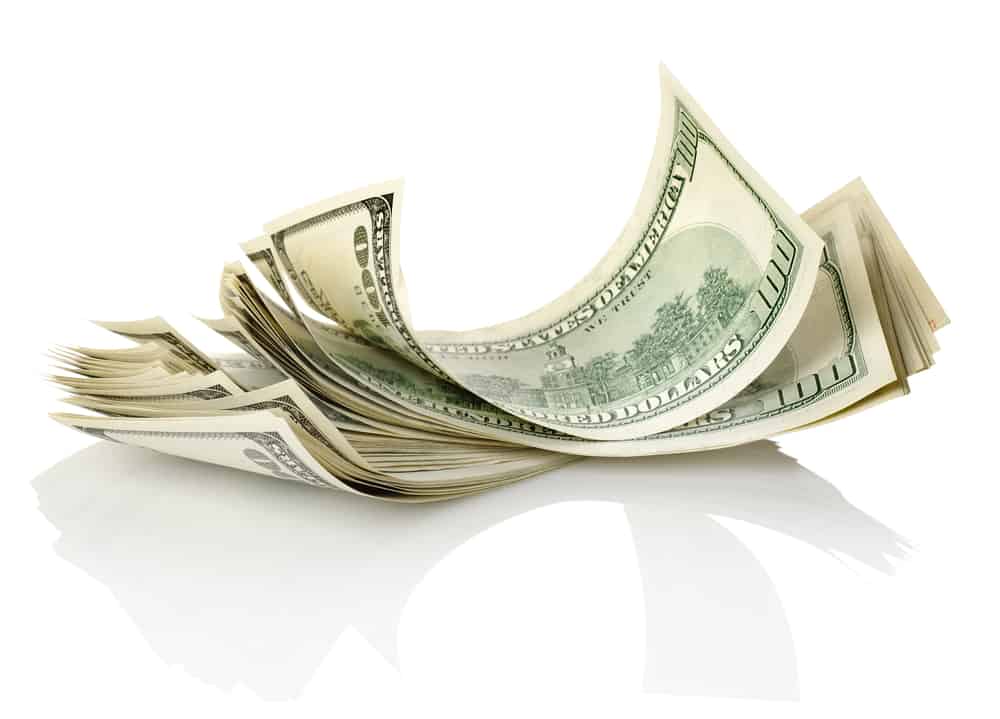 This is the time of year when parents of teenagers, who are excellent test takers,  start thinking about National Merit Scholarships.
Next month, high school juniors will be taking the PSAT, which is a requirement to qualify for National Merit honors.
Meanwhile, the National Merit Semifinalist score cut offs for high school seniors who took this test as juniors, was recently released.
Today I am sharing a guest post about the National Merit Scholarships by  Michelle Kretzschmar, who is the creator of the DIY College Rankings Spreadsheet which contains information on over 1,500 colleges that families can use to identify schools best for them.
You can learn a TREMENDOUS amount more about making college more affordable by heading over the Michelle Kretzschmar's website at DIY College Rankings.

By Michelle Kretzschmar
With PSAT coming up in October, many parents of juniors have been encouraging their them to take the test seriously because of the part of the test's name that most people leave out-NMSQT.
NMSQT stands for the National Merit Scholarship Qualifying Test.
With all the hype about which colleges have the most National Merit Scholars, it's understandable that parents are hoping that their teens will score high enough to cash in on the benefits of being a National Merit Scholar.
Before all those parents spend the next three to four months anxiously waiting for the release of this year's qualifying score, they really need to take a closer look at what their students may be getting.
Realities of National Merit Scholarship Benefits
The cash part of the benefits aren't as amazing or as plentiful as many might think. Becoming a National Merit Scholar isn't going to get you a free ride to Harvard or Stanford.
Yes, Harvard ranked fourth in the number of National Merit Scholars attending in 2015 but none of them were doing so on a Harvard sponsored National Merit Scholarship. Nor were any of the 176 at Stanford or 166 at Yale. They may have received a corporate National Merit Scholarship or one directly from the National Merit Scholarship Corporation, but it wasn't one sponsored by the school.
It's time for a little reality check about National Merit Scholarships.
There are actually three different types of National Merit Scholarships based on the sponsoring organization. The National Merit Scholarship Corp. sponsors 2,500 scholarships worth $2,500. These are one-time awards.
Corporations sponsor around another 1,000 scholarships. These can be one-time awards up to $5,000 or renewable awards ranging from $500 to $10,000 a year. Most corporate scholarships are awarded to children whose parents are associated with the corporation or live in the company's community.
The third type are college sponsored scholarships. This is the largest of the three types, around 4,000 in 2015. These are renewable and are worth up to $2,000 a year.
Basically, less than a third of the scholarships, those sponsored by the National Merit Scholarship Corporation itself, come with no strings attached. And they are only one-time awards.
Furthermore, only half of National Merit Finalists actually end up with a scholarship.
And most of those who do aren't getting anywhere near a full ride.
Unless they picked the right college.
Harvard may not be sponsoring any scholarships but National Merit Scholars who select Texas A&M as their first choice will get a full ride.
National Merit Finalists can get $2,000 off Northwestern University's $60,000 plus tuition or pay no tuition if they list Baylor University as their first choice.
Some of the other colleges that offer National Merit Scholars free tuition or full-ride scholarships are:
You might notice a pattern here.
These are not schools that top the most popular college rankings. And this is exactly why they are willing to give National Merit Finalist a lot of money to attend their schools.
Since the media loves reporting which colleges have the most National Merit Scholars, it's valuable publicity. And the corresponding high test scores and GPA's will help the school in the college rankings.
This is also why the most competitive colleges in the country don't bother sponsoring National Merit Scholarships or only provide the basic $2,000 award. They simply don't need the publicity. They have plenty of amazingly qualified candidates to choose from so they have no need to offer any incentives to attend.
Basically, the entire National Merit Scholarship program reflects the reality of merit scholarships in general.
The most valuable merit scholarships are coming from schools that are trying to attract highly qualified students to their schools. Don't expect any sort of significant merit reward from colleges that already have more exceptional students than they know what to do with.
If you want the National Merit Scholarship for more than just bragging rights, be prepared to go to a school that the rankings aren't bragging about.
Michelle Kretzchmar has also created a 50-50 list of colleges that accept at least 50% of their applicants and have at least a 50% graduation rate.

Your post is very condescending and judgemental. "Elite" schools are elite for a reason. Remember it was MIT that basically put Apollo on the moon; not Barrett. So if you and your child are happy with your backwater school, good for you. But don't bash the people who value quality just because you're suffering from sour grapes.

This isn't accurate information. The University of Tulsa does not give free tuition or a full ride for being a National Merit! My son was offered $750 for being a National Merit Finalist at the University of Tulsa and that was it!

Florida offers another $500 above the $2500 and Bright Futures (full tuition for a 1290 or 29 and $600 per year book stipend) but that does not include R&B. If you know otherwise, would love to know.

I see a lot of schools in Florida participate with the National Merit Scholarship Corporation as a CollegeSponsor for the 2018-19 academic year:
• Florida Atlantic University,
• Florida State University,
• New College of Florida,
• University of Central Florida,
• University of Florida,
• University of Miami, and
• University of South Florida.

I agree with Tom. The article doesn't give enough credit to the options that being a National Merit Finalist will provide. It also indicates that National Merit Finalists are just good test takers and completely ignores that essays, activities, and leadership roles are used in the finalist scoring. All of the top colleges will be between $60k-$70k per year and it's true that the very top (Ivy League, Stanford, etc.) will not provide merit based scholarships. However, there are some excellent colleges that will. Our son spent 12 years working extremely hard with our "advice" being that he would have his choice of colleges to attend. He was a National Merit Finalist and hoped for MIT, Stanford and Carnegie Mellon's School of Computer Science as his first choices. Then we found out that as upper middle class we did not qualify for financial help, but we also could not afford $70k/year with four children to put through college.

Luckily Carnegie Mellon accepted him into their School of Computer Science with a four year half-tuition scholarship. Rice also offered a 60% scholarship as well as numerous public university honors programs that would have been free. These scholarship offers were largely due to being a National Merit Finalist.

He chose CMU and while it wasn't free, it was manageable. We're paying part and he's taking out student loans for the rest. We've already laid the groundwork with our younger three to start investigating the honors programs at places like ASU (Barrett), Michigan, etc. There's huge upside to being debt free during the undergraduate years and top students then have the potential to get scholarships towards their graduate degrees. The National Merit program has been exceptionally helpful for us.

Doing well on it = bragging rights, great practice for SAT, and larger scholarships from schools (that are not the most selective).

I think the author just stated it like it is … the reality. We too are middle class. Son wants to go to the most selective colleges and so most likely we will end up paying a lot for tuition even if he becomes a finalist, and we are already trying to prepare for this. Would we be happy and thankful to receive and save $2,500, sure! But it is a small chunk compared to the $30-40,000 tuition. I don't think this article is snooty, just being realistic. It is true that lots of parents rely on scholarships for their smart kids to go to the Ivies snd such schools and become heartbroken once they realize it it isn't going to happen

Did you son get onto the school that he wanted?

The author misses a reality. Rich smart kids can afford to go anywhere, poor smart kids can get free aid anywhere, but middle class smart kids pay full freight to the great schools. National Merit scholarships give middle class kids the opportunity to go college with minimal debt and save their dollars for grad school. In most cases, said National Merit Scholars will be able to graduate in 3 years and use their remaining year for a year of Grad school. While this snooty author minimizes the importance of this scholarship, this upper middle class father of two highly appreciates the tuition plus scholarship at ASU. My son entered and is in a sophisticated honors college whose students rival the "best schools" while we keep our powder dry for Grad school. I appreciated it so much I had my second son take the assessment as a sophomore so he could see where he is, work on areas he can improve on and achieve his scholarship qualifying score this year. Instead of trashing these tests, they should be lauded as the upper middle class's path to debt free undergrad degrees. It was a godsend to our family. Thumb your nose at the achievements and the financial package if you want, but it was a transformative event for my family and I'm proud and thankful for both of my son's good fortune because of it.

That's a great note and points well made sir!

Nail meet hammer. Well said and on point.

Amen, Tom. That is the case for my son. From your mouth to god's ears.

Some states like Florida and I think Alabama will offer their own students full rides for NM Scholars. So it's worth it to see what your state my offer on top of any individual school offer.

Not offer full ride NM scholarship at Alabama anymore.