Should You Pay More Than $66,000 for Northeastern University?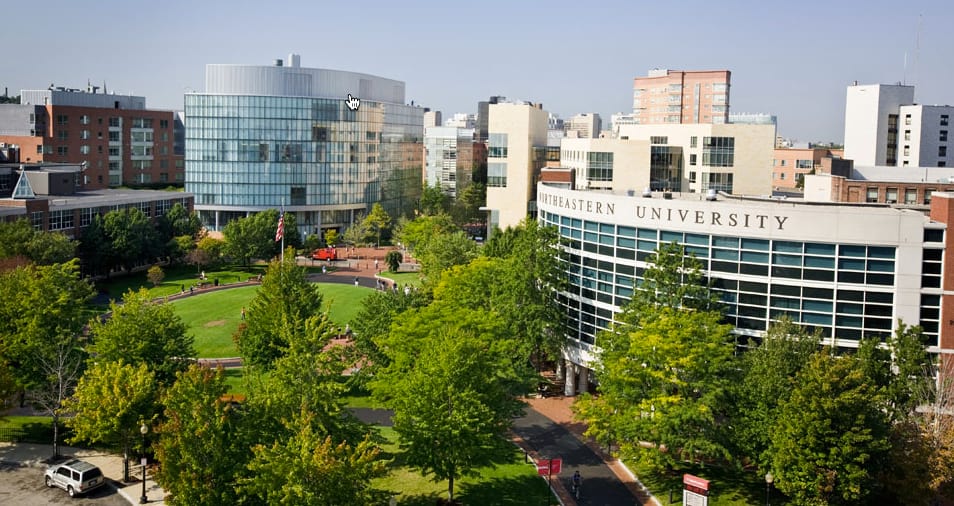 This is the time of year when parents and teenagers stress about their college choices.
Parents whose children have expensive collegiate tastes can struggle with the some variation of the following question:
Should they spend obscene amounts of money so their children can attend their dream school or should they insist that their children stick with more reasonably priced alternatives?
When money is an issue (and it is for almost everyone), my standard advice is to NOT blow the budget (and potentially the parents' retirement security) on a wildly popular private university if it comes with a wildly obscene price.
Parents and teenagers assume that these popular schools – mostly research universities congregated on the East Coast – must be worth the cost. They are located in major (fun) cities which families assume will lead to awesome internships and incredible jobs that should compensate for the potentially crushing debt.
In Love With Northeastern University
I heard today from a high-income mom in New York City whose son is in love with Northeastern University, which is charging the family FULL PRICE. The current cost of attendance is $66,000 for one year and it will surely be even more in the fall.
It's not surprising that the teenager didn't get a merit scholarship.   Popular private research universities are less likely to award merit scholarships to affluent teenagers and the higher their U.S. News  & Word Report ranking, the less likely these institutions are to dispense them.
Many elite private research universities in the Northeast award ZERO merit scholarships or just a small percentage because they don't have to – parents will wreck their finances for these schools. The most prestigious research universities do award need-based financial aid and, with some exceptions, the packages are often among the most generous you will find.
However…at most of the prestigious research universities the percentage of students who are low or middle-income is depressingly low.  (It's a scandal!) At many of these research universities, 40% to 50% or more of the student body is paying full price. And that means that the students are so wealthy that they don't qualify for need-based aid even as the price of these schools are now crossing the $70,000 mark!
Universities That Provide Little or No Merit Scholarships
Affluent parents will kill themselves financially if their kids get into institutions such as those below. Next to each university is the percentage of students who receive merit scholarships:
Ivy League schools 0%
Georgetown University 0%
Massachusetts Institute of Technology  0%
Stanford University and CalTech  0% (As far as I know, these are the only research universities on the West Coast that don't provide merit scholarships.)
Johns Hopkins University 1.3%
Boston College 1.7% (This is a research university despite it's name.)
Tufts University 2.1%
Carnegie Mellon University 4.9%
New York University 4.9%
Boston University 5.6%
Northeastern isn't ready to scale back the merit scholarships as dramatically yet. According to the latest figures, 24% of the students received them, but I'd bet that this percentage will decline if it continues to an "it" school.
While Northeastern is a hot property now, it didn't used to be that way. Twenty years ago the institution was in trouble. An excellent article in Boston University about Northeastern's calculated rise described the institution back then as a "third-tier, blue-collar, commuter-based university."
The way the university decided to save itself was to focus on scratching its way up U.S. News & World Report's flawed college rankings and it succeeded. It's currently the 39th "best" research university, according to U.S. News.
A Salary Comparison
The teenage boy, who hopes to attend Northeastern in the fall, intends to major in business administration, which happens to be the nation's most popular major,  He assumes Northeastern, which offers a popular co-op program, would be the best school to launch him into a lucrative business career.
The New York teenager's other choice is SUNY at Binghamton, which is a top research university in the line-up of New York state schools. The price tag for New York residents at this SUNY is just $25,000! What a deal!!
Concerned about the teenager's earnings potential, however, the family is leaning towards Northeastern. Not so fast, I suggested.
While I DO NOT think families should pick schools based heavily on future salary, in this case I thought it made sense to mention it in the hopes that the family would save themselves well over $150,000  in the pursuit of one bachelor's degree. I told the mom about an excellent resource to compare actual average salaries of new graduates.
Educate to Career
Educate to Career is the only resource that provides REAL average salaries of students majoring in specific disciplines at individual schools. The nonprofit is pulling the same federal employment figures that the federal government could release if Congress hadn't forbidden the U.S. Department of Education from doing so. Educate to Career made an end-run against this ridiculous prohibition that resulted after intense lobbying from private higher-ed interests.
I compared the average beginning salaries of new grads with business degrees from Northeastern and Binghamton. And the SUNY school beat Northeastern in every occupation.
Take a look for yourself:
SUNY at Binghamton

Northeastern University

If you want to compare actual average salaries of recent grads at specific colleges and universities, here's how to do it:
1 Head to Educate to Career.
2 Click on the Counselors & Consultants link.

3 Click on the College & Major Outcomes link: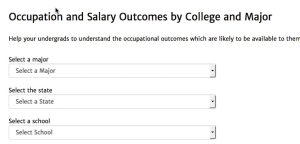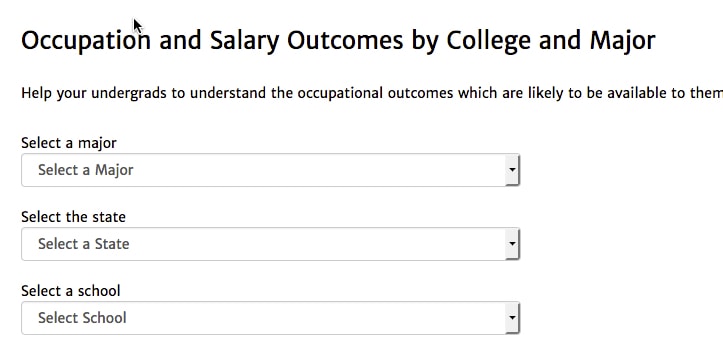 4 Select the institution, major and state to generate the salary statistics on a school.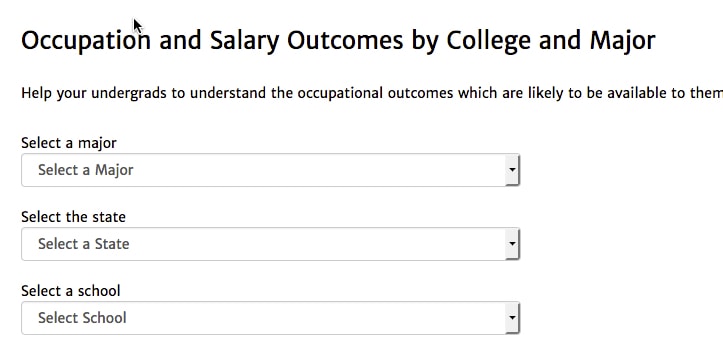 The Right Decision
Should this New York teen save his mom and dad $150,000 or more and enroll in the SUNY school? Duh. Of course.
The fact that affluent parents agonize over these kinds of choices reflects how crazy prestige and college rankings impact decisions.
So we are an "affluent" family who sends our son to Northeastern and he is thriving and made the dean's list. We are not killing ourselves to send him there because we have saved for his college education since he was 2 and my husband works harder than anyone I know. My son earned his right to be at this school or any school he wanted to attend. If we couldn't afford it, we would 't let him apply, as simple as that. He applied early decision and we knew the financial demand.

If you can afford it, and it doesn't sacrifice your savings, why not send them to their Dream school? My son is working in groups with some of the smartest kids from across the country that push him to be his best. If that is the type of student Northeastern attracts, he is in the right place.

I plan to do premed, so I'm not able to find the starting salaries of graduates for premed majors. I heard that I should choose the cheapest option for premed, so should I choose University of Michigan where I only have to pay $27,000 over schools like UC Berkeley, Cornell, and Vanderbilt where I have to pay over $60,000? My dad thinks Berkeley is better than Michigan, but I don't think it's worth 35k a year more especially for premed and I heard about the budget cuts Berkeley has right now. I want to go to Michigan's Medical School, but I heard that it disfavors University of Michigan undergraduates. University of Michigan's Medical School and undergrad Class of 2020 is 50% out of state! so much for being a public university.

Lynn, I read with interest your description of the "rise of Northeastern," in your discussion of unreasonable college dream lists. Like you, I remember when this school, as well as a handful of others, were not on anyone's top college list. As another example, I can remember in the seventies when NYU was not considered at all desirable by strong students. During that era, which was when I shopped for college, people seemed to be a lot more value-conscious. They also went more by what they learned on college visits and what they heard about the academics from the guidance office, than on rankings, which were rare. While we had college guides, such as the Fiske guide or Barron's, they were largely informational, providing you with information about the average SAT scores and grades of the entering students. Fiske did assign a star rating (one to five stars) on the academics of a school, but clearly explained what that meant. Largely, students in my day did not try to design resumes to impress colleges the way the kids do now. We joined activities we truly had an interest in. Instead, around junior year or so, we looked at our stats and then used these guides to determine where we best fit. In other words, we expected the colleges to fit us, not kill ourselves to attain an unreasonable goal. We also didn't feel that our lives would be any less well lived if we didn't go to a famous college. I'm not sure who is to blame for this interpretation of life — ranking companies, guidance counselors, colleges themselves, society in general, or parents — or some combination of all of them. I also wonder what you think about these colleges that have ascended ranking lists over the last 30 years. Are they truly any better than they were back in the day — or have they just learned how to manipulate statistics to achieve an outcome favorable to them? Has the experience at NYU or Northeastern really become that much more valuable and/or high quality that people are willing to take on such debt to go there? There almost seems to be a mindset in our country these days that if it is expensive, it must be better. The state schools at the top of the list are typically those who have secured a big sports title in recent years, especially in football or basketball. I am so frustrated, because increasingly, it seems to me that people are picking colleges for all the wrong reasons, and my entreaties are falling on deaf ears. As one who works for a highly sought after/competitive section of the federal government (fewer than 10% of applicants make it in), I can tell you that we have people from all types of colleges — from Ivy Leagues and small liberal arts colleges, to large state universities and plenty of lesser known colleges. One of my most talented colleagues attended the Cook Honors College within Indiana University of Pennsylvania. She supervises people from Harvard and Yale. An executive level woman who heads a large center within my organization attended the University of Mary Washington and supervises people from UVA, Middlebury, and Washington-Lee University. Those with whom I work who attended the state universities or attended less famous private colleges on scholarship are foot loose and fancy free to live life on their terms, in contrast to those who broke the bank by attending prestigious private colleges with no financial help, took on debt, and have no money left for leisure. After they've paid rent and bought a car in the expensive DC area,and also made student loan payments, there's not much left over for fun or savings. Why would you pay over $250,000 for college when you want to go into public service? I just don't get it. Are bragging rights really worth that much to people? All my anecdotal evidence says they are. I tell any college seekers who will listen (while directing them to your website!) — don't break the bank on undergraduate college. Just try to get a strong education at a school that is reasonably priced, whether at a state school (possibly their honors program) or a lesser known private that will actually give you some money, and do the best you can at that school (and it doesn't have to be famous to be good). If you do well, doors will open up for you both in the job market and in grad school. It's you that matters, not the name of the school. Then you can spend the money you saved from not breaking the bank as an undergrad on a prestigious graduate school.

Hi Mary,

Thanks for your awesome comment! You have no idea how much I appreciate it when you share your thoughts on this incredibly important subject!

Lynn O

Couldn't agree more Lynn! You hit the nail on the head, AGAIN! Big fan from La Mesa, CA!!!

Thanks Caitlin! I am glad you agree! FYI, La Mesa is a great place to raise kids!

Lynn O.

Holy, are these prices ever getting out of hand … we need tuition-free public colleges and universities!