Net Price Calculator Hanky Panky
I'd love to hear from parents who have tried using the net price calculators that nearly every college and university must post on their websites. Have you had good experiences or have the net price calculators tried to trick you into believing that a school is going to be affordable?
I'll mention why I am asking in a minute.
First I want to emphasize that if you don't know what a net price calculator is, you absolutely need to.  No student should apply to any schools without his/her parents running the numbers for each school.
The purpose of the calculators is to provide families with a personal estimate of what a school will cost a student. The calculator is supposed to calculate what institutional scholarships and grants the child would be entitled to and then deduct that from the sticker price.
If you need to bone up on net price calculators, I devote a chapter in my book to these tools and I've written about them many times on my blog. You'll see some of the posts at the end of this one.
Findings of a Net Price Calculator Study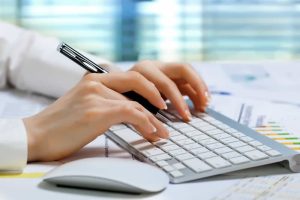 I am bringing writing about net price calculators today because of a study released this week from the Institute for College Access & Success. With nearly a year having passed since the federal net price calculator requirement kicked in, the nonprofit set out to see whether these net price calculators were working as intended. Unfortunately, what the institute discovered was too much hanky panky.
The institute randomly surveyed the net price calculators of 50 different institutions. Here are what I consider to be the report's two biggest findings:
1. Some colleges subtracted loans and work study from their net price estimates, frequently making the resulting lower dollar figure more prominent than the required net price. The official net price cannot include loans — only grants and scholarships. It's easy to conclude that these schools were being sneaky in trying to make their prices look artificially low.
2. Nearly a quarter of colleges did not have a link to their calculator on the website's financial aid or costs page. Despite the federal requirement, three schools didn't even have a net price calculator on their websites.
When I did my own random survey of net price calculators last fall, I found that many schools were burying their calculators on their websites. Here is that post:  Playing Hide and Seek With Net Price Calculators. It's easy to see why a college wouldn't want prospective students to use their calculators if theri financial aid is lousy.
Locating Net Price Calculators

One way to find a school's net price calculator without the hassle is to head to the College Board's website and call up the profile of any school.  After clicking on the school's Paying link, you'll find a blue button under the heading "Financial Aid Distribution" that will direct you to the institution's net price calculator.

What's Been Your Experience?
I'd love to do a follow post on this subject, if I hear from parents who have used these calculators.
Have you tried a calculator that has used loans to reduce a school's net price? Have you been unable to find some net price calculators? I'd also like to hear about  the good experiences you've had.  Please comment in the box below.
More on Net Price Calculators:
How to Find Out What College Will Really Cost You
Case Study:  What 66 Schools Would Cost This Family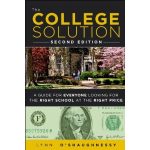 A New Way to Add Up the Cost of College
Lynn O'Shaughnessy is the author of second edition of  The College Solution: A Guide for Everyone Looking for the Right School at the Right Price.
Most of the NPC I have used do not incorporate GPA or test scores (and of course they exclude athletics and EC) so how can they give an estimate of merit aid?

I hear great things about Alabama. The Engineering is supposed to be great and the campus beautiful.

Jim,
The University of Alabama offers guaranteed scholarships for out of state students with high GPAs and test scores (up to full tuition for four years). They have invested heavily in their Engineering school recently. You might want to take a look.

In my experience, too few schools do anything other than regurgitate EFC and the $5,500 "expected" loan component. My child has done well in high school and we're shooting for merit awards at less-than-top-tier universities. So far, the University of New Mexico and the University of South Carolina are the only institutions we've found that project merit awards for various GPA, class rank, and test score combinations. Most private, engineering colleges make things much worse by hiding their calculators altogether.

Jim,

You can look up the Common Data Set (CDS) of the colleges you are interested in and go to the H2 section to get information about how many students received non-need based financial aid and what the average award was. Again, some schools make that very difficult to find. Lynn also had a good post recently about finding similar information on the Big Future section of the College Board's web site.

I have definitely encountered the $5,500 load subtracted from the cost to make the price look better on several college web sites.

It is truly an education which schools provide merit aid and which do not.

A friend told me that at her higher education institution they are now calling need based aid merit aid, becuase it sounds more attractive.

I've given up on the net price calculators and instead focused on the published COA figures. I figure that it represents worst case scenario and I'll never have a downside surprise. I then rely on online sources and counselors to determine the "generosity" of an institution.

I second your WUE endorsement. They have a web page that will list every institution with the degree your family member is seeking. You can then click each school in that list to determine price and savings over OOS tuition.

M

For us, the calculators are useless. We're going to pay a lot for education our 2 children because we've saved. We've saved a LOT. We are fortunate and I'm not complaining, but it means we will pay a lot more than the 'average net price" the schools like to promote without merit aid. It is weird to me how this "net price" is MUCH easier to find on the websites than the actual calculator that lets you know what YOUR net price will be. In the end, we will be paying to send our children (plus a few others!) to school (if you go be average 'net price'). Depending on the school, it seems our savings will literally be decimated since it seems that about 10% of your savings is supposedly available for college. I know the numbers are supposedly lower than that, but this is what it seems to be working out at.

The net price calculators are only helpful for us when they account for grades and standardized test scores and give you an indication of what merit aid *might* be available.Although our income would allow us financial aid, our savings are the 'problem' – even when the shielded money is accounted for. I've run the numbers every way – it is our savings that gets us, not our income.

When I've played with the numbers, I've been surprised at some schools at the high loan component of the packages. All include a 5K loan (so that's at least 20K debt starting out), to the student, healthy work-study contribution from the student plus summer work contributions and then parental loans. Some highly elite schools have no loans – and actually a pretty high income threshold to get some help, but at a place like that we'd just be paying full price.

Hi Lynn,
I use the calculators all the time. And you're right, sometimes they are hard to find, but I've found that if I just use the college's search feature, I can find the calculator. We are a household making around $87,000 a year, and only have $14,000 saved in a 529 – All the calculations I've done (for a variety of in and out of state universities, private colleges, etc.) have indicated that our net price is somewhere around $20,000/year (except of course our local CSU). My daughter is not a stellar student, not taking any honors or AP classes, and her GPA for freshman and sophomore years was around 3.30 (she just transferred to a small charter high school that focuses on individual and project based learning, internships, and community college classes).
She wants to be an orthodontist (lofty goal), so financially, we are thinking community college for two years, transfer to a university for BA, then go from there. (any advice on that?)

Kelly,

When students require a substantial amount of money for college, it's even more important that they earn higher grades. A student who needs a lot of assistance has a tougher road since he/she doesn't have the kind of testscores/GPA that will help make the school look more exclusive for college rankings purposes. That said, there are many, many schools that will be happy to get a 3.3 students, but the question is whether you can afford them based on your earnings and savings.

Community college is one way to go, but you need to keep in mind that many students don't ever graduate from two-year schools. She would need a game plan on how to get out in two years. Another option to pursue are schools in the Western Undergraduate Exchange (WUE) program. Sometimes these schools are cheaper than Cal State schools.

Lynn O'Shaughnessy

I would recommend to parents to become familiar with these calculators when their kids are in kindergarten to see how this all works and to make sure they are putting their money where it will help them most. That seems like a silly comment but I know people who have sold their house to put their kid through college so it is a truly huge purchase for many people and should be carefully considered years in advance.

I wish shopping for this purchase were more transparent. It will be interesting to see if the calculators help from the perspective of last years students. Did the calculators match the end result on offers and if so how closely?