My Son Graduates From College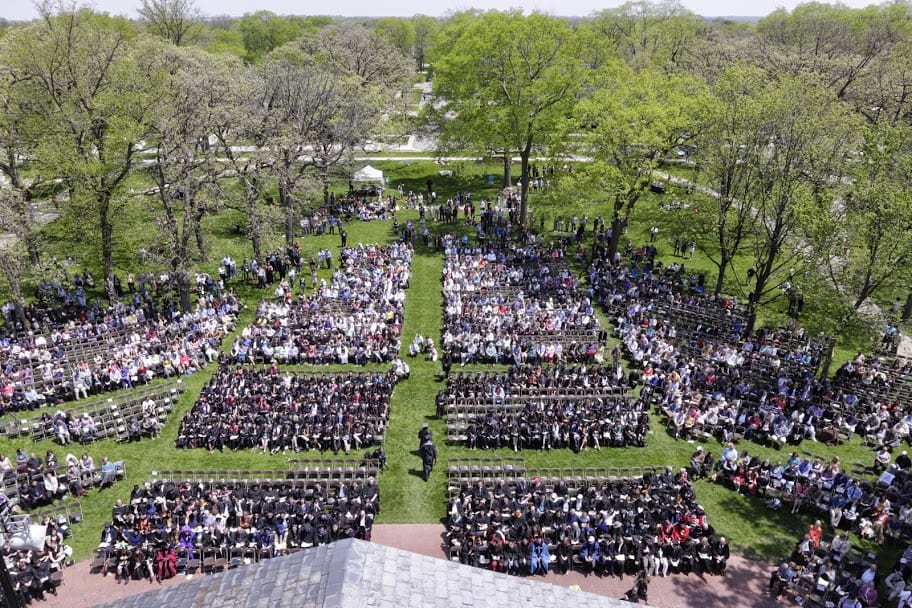 My son Ben graduated from Beloit College on Sunday.
With 277 other seniors, Ben received his diploma on a beautiful spring day at this liberal arts college in Beloit, WI, which he considered his home for four years.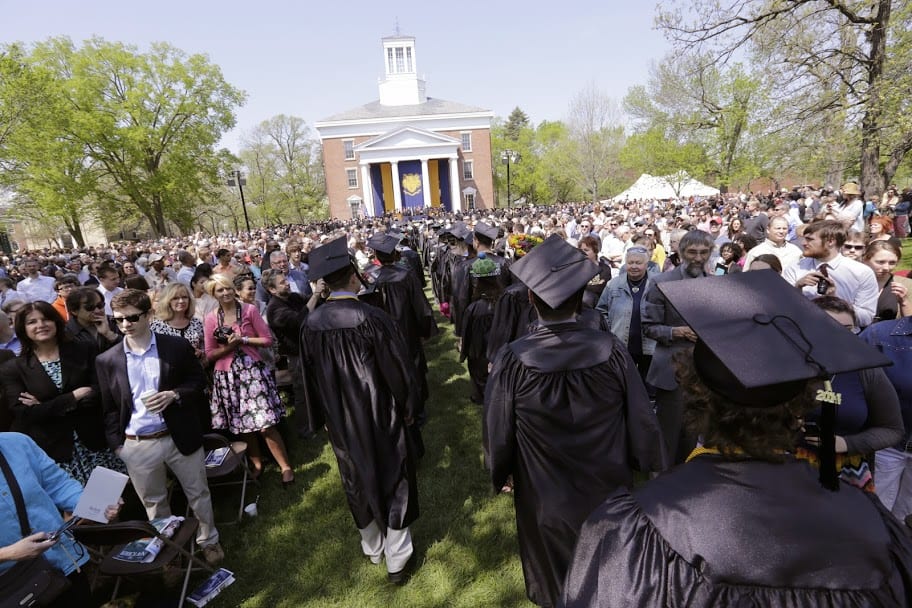 This native San Diegan left nearly four years ago to move to a state where he had no connections, no relatives, no friends and no familiarity with cheese curds, squirrels, Green Bay Packers, Madison or anything else involving Wisconsin.
When one of the worst blizzards to ever hit Chicago and southern Wisconsin struck during Ben's freshman year, my son, who had always craved "real" seasons, was joyful. With no another soul venturing outside, Ben ran into the whiteout with a snow shovel from his dorm and started enthusiastically making what he called a snow tent. This happy SoCal kid didn't even know that the correct term was igloo.
Other parents who have had children graduate from college can relate to the disbelief that I've experienced now that my child's college experience is over.
I will never forget the expression on Ben's face when I left him behind at the end of his freshman move-in day at Beloit in August 2010. I was trying to hold back my tear when I gave him a hug and said goodbye. When I looked at Ben for one last time, I saw this inscrutable expression on his face.  I suspect he was feeling a jumble of emotions as well, including:
 How did I get here?
What am I going to do now?
Will I make it through the week, much less four years?
Ben did make it and graduated cum laude with a degree in mathematics and a minor in studio art.
Earning More Than a Degree
In the college's stone chapel on freshman move-in day, William Flanagan, who has since retired as dean of students, told the parents in the audience that college would help teenagers, on the cusp of adulthood, stop viewing the world in black and white. He promised that college would expose them to new ideas, people, cultures and experiences. These teenagers would discover that the world is a much broader place and simple answers are rare.
Freshmen, on the cusp of adulthood, would have to put emotional distance between themselves and their parents, Flanagan added.  They would have to grow. By Christmas break, Flanagan promised, parents would see changes in their children.
I can honestly say that these predictions came true for my son.
Ben was able to navigate majoring in a hard discipline while pursuing his passion for art. He found mentors among the faculty.
He successfully lived and studied mathematics in Budapest, Hungary for a semester, which was the hardest academic experience of his life. It was in Hungary that he met his best friend Mark, a fellow math major from Reed College, and the two of them would talk for hours about the sort of topics that are usually confined to philosophy books.
I also noticed that Ben's critical thinking skills blossomed in college and the types of things he wanted to talk about broadened. Once during a visit to Beloit, the first thing Ben wanted to discuss as we walked to a restaurant was relativism.  I've never seen someone who questions conventional wisdom as much as Ben does. My son has the ability to keep people intellectually honest or to at least prod them to reflect on the beliefs that they hold as true.
Some things, however, didn't change. At Beloit, Ben never abandoned his love of video games. In fact, he decorated his mortar board with an image from a retro video game that he played a lot in college — Super Smash Bros. At least I think that's the name.
Ben also made great friends at Beloit. Many of them he met in the freshman dormitory – simply called 840. He ended up sharing a campus apartment with three of them in his senior year.
Congrats from Afar
The only regret about graduation weekend that my husband and I had was that Ben's sister Caitlin, a grad of Juniata College, couldn't be there. This was the one weekend of the entire year that was impossible. On graduation weekend, she was working 14 hour a day at the wildly popular Maker Faire in the Bay Area in her role as marketing director at Rokenbok Toy Co. While in Northern California, Caitlin drew a sign to congratulate Ben.
What's Next
Ben is back home in San Diego, but he won't be here for long. He is moving to Denver in nine days.
In less than a month he will be starting his master's degree in education through the Denver Teacher Residency program, which is a joint venture with the University of Denver and the Denver Public School System. Ben's goal is to become a high school mathematics teacher.  I'll have more to say about all this in a later post.
In the meantime, I feel very fortunate that my son had such a tremendous college experience on his path to attaining a bachelor's degree. I hope your children encounter the same good fortune.
Read More…
Visiting Ben at Beloit College
Beloit College Magazine: Why Ben Choose Beloit
CBS MoneyWatch: Why My Son Chose Beloit
We Are Done Paying for College
Congratulations! What a wonderful post recapping your son's transformation and journey. Thanks for sharing. I agree – hope all students find the same good fortune.

Congratulations, Lynn! What a wonderful post. My son graduated college in NY on the same day as Ben did in Wisconsin, and like you I can't believe how quickly the years flew by.

Congratulations, Lynn!!!!!!! Your post made me teary! Ben will be a wonderful teacher! Denver is lucky to have him. 🙂

Congratulations!
And thank you for the post + pictures. 🙂

Congratulations to Ben and to all of you! I am a Mathematics teacher and wish Ben a long and joyful career in the Queen of all Sciences.

Great post, Lynn. Beloit is a great school and it sounds like Ben had a wonderful experience there.

Congratulations! Always good to know if someone is following their own advice with success. 🙂

What a wonderful post to share with us! I enjoyed all of the photos too. Congratulations to your family, it has been a joy reading about Caitlin and Ben's college years. I love your transparency and all the wonderful advice and knowledge you pour out to us.
My daughter is now going into her junior year at Mount Holyoke College and it has been a wonderfully enriching experience for her. We live in Florida and she too went to an unknown place with no friends or family. It was difficult leaving her there move in weekend but the education she is receiving and the support from professors has been outstanding. I read your book and blog faithfully since her junior year in high school and I would not have been as savvy about the admissions and financial process without you.
Keep doing what you do, so many parents need your guidance.
Blessings to you and your family,
Nilda

Congratulations, mom! Happy kids who have grown tremendously … that's the best possible outcome.

Denise