Learn How to Cut Your College Costs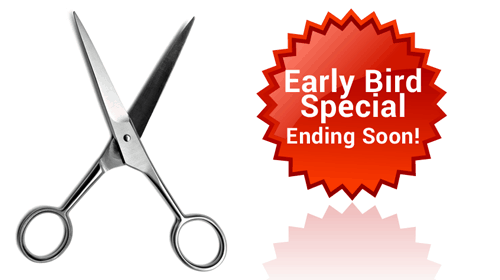 Would you like to make college more affordable?
I assume you do since you're visiting my college blog.
While visiting my blog and reading my book will certainly help you become a smart college shopper, plenty of parents, as well as college consultants, have urged me to create an online course that would include step-by-step instructions on how families can cut their college costs.
Along with Michelle Kretzschmar at DIY College Rankings, I am excited to announce that I have created this course. You can learn more about this online, six-week course that starts in February in the video below. You can also discover more about the course by clicking on this Cutting-The-Cost-Of-College link.
Receive a Discount By Enrolling
If you sign up by Jan. 20, you will receive a 25% discount off the price of my course that will explain how to make college more affordable. The coupon discount code is EarlyBird.
I hope to see you when the class begins in February.
If you have questions, email me at Lynn@TheCollegeSolution.com.
Lynn O'Shaughnessy
Hi Dana,

There is definitely still time to join The College Cost Lab!

You will have access to all the materials – webinars, written lessons, videos, resource guides – via the online classroom for at least eight weeks – I actually always keep the classroom open for a week or two longer than that. I will send you the links to all the materials when the course actually closes. This way you can have the materials and refer to them for as long as you need them.

The first webinar was last night, but all of the webinars are recorded and I send out the replay the following day so there is no worries about not attending the live event .

Please let me know if you have any other questions. I hope you decide to join!

Here is the link to join: https://www.thecollegesolution.com/college-cost-lab-sales-page

Best,

Lynn O.