Having Second Thoughts About the University of Pittsburgh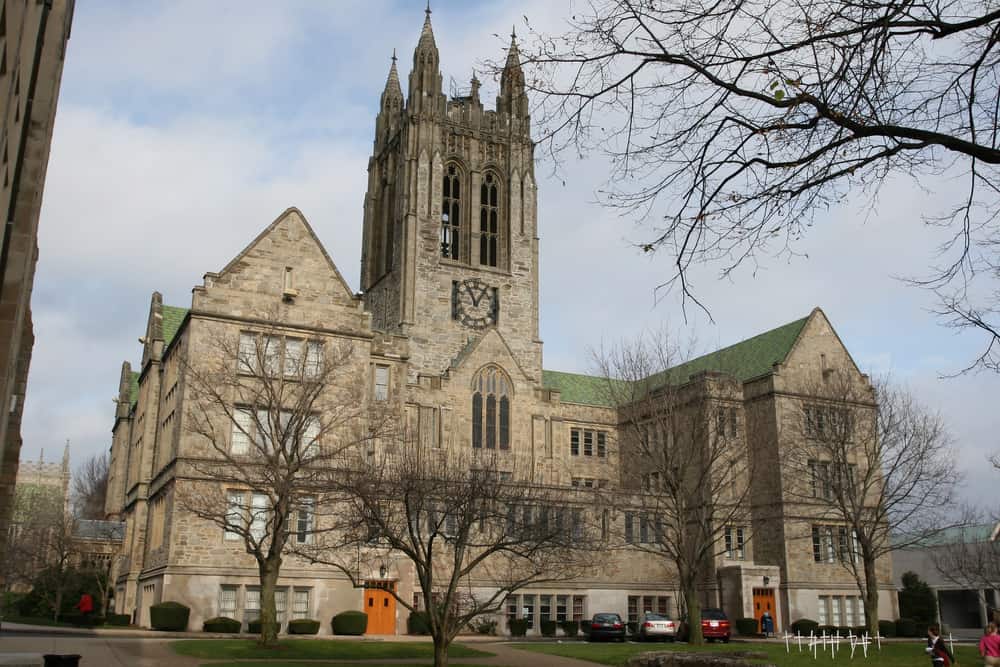 I received this email over the weekend from an anxious father that I wanted to share with you.
The dad is having second thoughts about the school that he pressured his daughter to attend. He is already contemplating his daughter transferring next year to a different school.
I think his story could generate some interesting discussions about rankings, price, graduate school and more. I'd love to hear what advice you might give this dad. I'll weigh in on my next post. Lynn O'Shaughnessy
Having Second Thoughts
Throughout my daughter's college preparation and selection this year, I have followed some of the suggestions from your book (The College Solution) and discussion from this forum (at least I can say that I was strongly influenced when I made decisions).
At the end, my daughter chose University of Pittsburgh Honor College over Boston College with significant pressure from me.
These are the only two schools where she was accepted. Her dream school University of Virginia finally turned her down after long wait along with University of Chicago. Now I am a bit unsure about this decision and I would like to seek your opinion on this.
Why Pitt?
The main reasons that I argued for her choosing Pitt are:
  Financial consideration as she didn't get any scholarship from BC (She was in top 5-10% in her class, excellent GPA, SAT 2180).
  Whether or not she will fit in the school as BC is considered a party school and to have students coming from wealthy families.
 BC is not among top 20 schools to worth the investment as its ranking is No. 31.
The money saved will help her to pay graduation school when she goes to a top school for higher degree, e.g. Ph.D. MFA.
A Freshman's Future Plans
I should point out that she is interested in majoring in creative writing and a minor degree in science, e.g. biology. Her long-term goal is to get a terminal degree such as MFA, PhD and become a university professor. She really likes to teach.
My main concern is whether a BA degree from Pitt (even though with outstanding GPA after graduation as she is ambitious and hardworking) put her in a less favorable situation (compared with a BA degree from BC for example) when applying for top schools for higher degree?
If my concern is valid, what should be the next step?
Considering transfer to BC or a private liberal art college after 1st year? She didn't apply any liberal art colleges this year as she wanted to go a big school but I think she is now willing to consider. I would appreciate any guidance you can give me on this as this decision has troubled me more and more lately. Let me know if you need any further information.
What Do You Think?
If you have any comments on this situation, please share them in the box below.
Does anyone know if Pitt grads (comp sci) are recruited/hired in the New York/New Jersey/Eastern PA region?

Who is actually unhappy here, dad or daughter?

Pitt is an excellent school with a great reputation and superb graduate programs. If this student graduates from Pitt with good grades (as seems likely based upon her past academic performance) she will have as many opportunities available to her as a comparably situated BC grad.

I have been involved in hiring decisions and I can tell you that, while reputation of a first time job applicant's school(s) is part of the equation, it is only one (and in our case, small) part. My office would never hire someone from a so called "high prestige" school (however one may define that term) based solely upon the cache of that institution. My point is that there is always more to be considered in asseessing an individual than the name of the school(s) that person attended.

A Pitt grad with a solid undergarduate record will be able to attend a strong graduate program in her chosen field of study, and will be well prepared to achieve in that program wherever it may be. She will also be very competitive in the job market, at least in my opinion.

As others have mentioned, the student's debt burden coming out of Pitt will likely be significantly less than that of a student graduating from BC. Speaking only for myself, I feel a parent has an obligation to minimize his child's student debt load to the extent possible. What good is a so called "high prestige" undergraduate degree if the student is burdened with a large student loan (or if her parents have to take a second mortgage on their home)? While assuming debt is an individual decision to make, it is certainly an important quality of life matter.

Take a deep breath dad and relax. Give your daughter a chance to concentrate on her studies. She will do just fine.

To put dad's mind at ease, my previous notes on BC which caused me to drop it from son's list of colleges to apply: No merit aid, claims to meet 100% need, but ended up giving the least amount of aid along with the likes of Carnegie Mellon, New York Un etc. Huge Undergrad body compared other non-profit privates, 9000. BC do look at 401k asset when determining EFC, hmm, that's new. BC also expects your parents to borrow against the equity in their home. As a general rule, if you have $150,000 in total family annual income, $100,000 in cash savings, and equity in your home, you will generally find that there is no financial aid to be had:(

Thank you Nuri for your observations about Boston College's financial aid. It does say it meets 100% of need, but I think that is misleading because of the aid formula. I have heard other complaints about Boston College's aid policy from consultants.

I do not believe they put a cap on home equity when calculating aid. I wrote a piece about a family with $18,000 in income (unemployed), nearly no taxable assets and home equity of $800,000 and they would have been expected to pay $48,000!!! I didn't realize they look at retirement assets too!

Lynn O'Shaughnessy

My son will be a junior at Pitt this fall. He was also admitted to BC & Pitt and wait listed at Wash U and U Chicago. He received a nice merit scholarship and admission into the honors college from Pitt and nothing from BC. It seemed like a non-decision to us ( parents) , but our son struggled as he thought BC was a better school. He wisely chose Pitt and has been very happy. He will finish undergrad debt free with a double major and a minor from a highly regarded university. BC is not worth the difference .Give Pitt a chance. I think your daughter will love it!

Thanks for sharing Susan. It's great to hear from someone who faced the same kind of decision and to hear how it turned out.

Lynn O'Shaughnessy

Dear Pitt Dad,

Most students and their parents often rethink the choices that they have made. It's normal human behaviour. However post decision, or months after, the decision may seem flawed and you end up second guessing it, thinking of finding the quick exit and transferring out. The reality is that the decision was the right one at the moment you made it, it could be due to the financial circumstances that were on the table or any other factor that made you choose Pitt over BC. They are both great schools; ignore the rankings. The question on transferring next year is something you should only consider then… i.e. giving your daughter the chance to settle in and find out how she fits into the new environment and if she finds the school challenging enough. She may not want to consider a transfer having found a great community to be in. You will see the outcome in any case. If she is socially not fitting in then yes consider the transfer next year however if she is struggling on top with the academics then I would rethink transferring unless you want to go for an academically less intensive school.

I feel you made the right decision for you all. If money was a consideration then yes, putting the additional money for a post grad education is the right choice, they are by no means cheap.

All schools have great things about them. Let her find those and be happy with your decision.

My daughter will be a sophomore nursing student at PITT this fall. She got into many schools that are ranked higher than Pitt, such as Boston College, Michigan, Emory, Wisconsin, etc. We are from CA and applied to the top 20 BSN nursing programs in the country. It came down to PITT and Michigan. Even though MI is ranked 5th or 6th in nursing and PITT is 7th, we looked at quality of life also. MI requires that even Freshman nursing student have a car available and can be asked to drive up to a few hours away for clinicals. MI also was bussing freshman from dorms a few miles away to campus during renovations. PITT has 7 hospitals on campus and a few others 2-3 miles away with free bus service for all students. My daughter is in the Honors College, has a merit award, and a guarantee to grad school at PITT. We made the right choice. PITT wanted her badly, and they got her. She is in a sorority and has made a ton of great buds. She loves PITT. You made a great choice. Stick with it and Hail to PITT!

My daughter has also been involved in the Undergraduate Research Mentor Program which includes a paid position doing research for a professor.

Lisa- when do they tell us about the amount of merit award? My son was accepted in August for the 2015 term into the Swanson school of Engineering and Honors college.

Shirley
my son also was accepted in November 2014 for the fall 2015 term into the Swanson school of Engineering and Honors college. He was very fortunate to received a letter from Pitt Honors College given him some merit scholarship on the first week of December
I hope you get one very soon
He want's to be a Industrial Engineer
We will be going to visit Pitt next week I hope my son like Pitt
thanks Marcus

Dont over think this. You made a good choice amd will make yourself crazy second guessing yourself. There's no guarantee that she would be accepted as a transfer student next year. I was at BC last week and the Admissions repmsaid that last year the Business school took in no transfer students.

Also, you are probably right about BC being filled with rich kids partying a lot. BC gives little or no merit money, so many of the students are from families that can afford to cut the $55k check.

My initial question is what changed in the situation that made dad have such a quick onset of buyer's remorse. Was his change of heart precipitated by his daughter's disappointment or was this of his own making? My feeling is that the choice has been made and the deposit has been sent in. Let the daughter go to Pitt and experience all that it has to offer. She may love the school, enjoy challenging classes, and discover there a wonderful professor/mentor. If only she is unhappy, should they begin down the path toward a college transfer. And she should be the one driving the decision — not dad.

My son also chose the "best deal" alternative. Although he loves it, he occasionally says something that makes me wonder if a "more challenging" (and higher priced) school would have been in his best interests (i.e., is he having "too good" or "too easy" a time).

But I realize that I'd be even more distressed if he had gone to a high priced school, and said similar things! I'd be mad at the school for having the occasional bad teacher and dumb course, or bad food or lousy dorm rooms, etc., etc. ("for that price!!??)

Most importantly, I'd resent my son taking time to enjoy his life and make his own choices, given the cost per day of a high priced school. College is about exploring opportunities, and Pitt provides every type there is. The lower price will allow you both to relax, and let her choose her own course.

Dad didn't say if this was his first or last child going off to college but it sounds like he might be feeling a loss as his daughter heads off to college. Second guessing if he did his part, gave the best advise or left anything out. There's lots of time to reflect when all the work of growing your child is over, especially after a hectic year of college searching, application sending and waiting for results. Who knows why some top students get accepted to every college they apply to and why others have a smaller pool to pick from. In the end all our kids only go to one college (at a time) so the others don't matter. It sounds like this Dad did a good job with his daughter. It doesn't matter if she changes her mind about her college major or career path but the fact that she has something she loves now means he did well by her. I say pat yourself on the back and find a hobby, fast!

While I agree with what everyone has said, I'm thinking the dad is just expressing aloud his "buyer's remorse." As parents we all want to do the best we can by our kids; sometimes we can even get a little obsessive about it. Truly, we never *really* know if we're doing things right… but we sure know when we've done it wrong. Maybe he just needs reassurance he isn't doing it wrong.

And yes, I would agree he is probably feeling guilty about having pressured her into deciding Pitt over BC. However, many, many families have to make college choices based on what best financially for the family. The kids I know who were "priced out" of their dream schools went on to love the schools they did attend.

I'd say it's time to buy a "Pitt Dad" tshirt and start getting excited about the next four years.
🙂

I wonder if there is something the father left out here? Why is he still worried about this issue if his daughter is already attending Pitt? Is she unhappy there? If she seems to be doing well, I think it is time for the father to let the decision-making process go and to trust his daughter to get the most out of her time at Pitt.

Perhaps he is mainly worried because he feels guilty about saying "No" to BC. I can relate to his feelings, we all want to give our kids everything they want and need, but that decision is already in the past. And I imagine as a busy college student, his daughter is not sitting around regretting or resenting the decision.

That said, if his daughter is truly not getting what she wants from Pitt and still wants to attend a smaller school after her first two years, she could consider transferring to BC or better yet to one of the many small, liberal arts colleges that gives merit aid. (Assuming merit aid is offered to transfer students? Not sure about this.)

I am currently in the process of looking at schools for my daughter, and it has been very difficult to rule out a number of very attractive schools because of their lack of merit aid, but I'm trying to stick to the strategy Lynn recommends, which means all the colleges we visit this summer should at least consider giving my kid a tuition discount. Crossing my fingers . . .

I'm from Pittsburgh and both my brothers graduated from there as did many friends. It's a great school in a terrific city with cultural opportunities galore, art museums and galleries within walking distance from the campus, terrific graduate programs, internship opportunities, and a wonderful mix of students.

Transferring isn't always easy, and starting over again may not make sense.

Pitt dad, Please take a deep breath and a moment to reflect on your daughter's strengths and accomplishments. Pitt's Honors College is a fine choice. Don't underestimate the value that honors advising, housing, and community enables an engaged student to thrive. Take advantage of the parent orientation and involvement opportunities to learn the strengths of Pitt's academic community. If you are upbeat and positive, your daughter will be off to a great start since she knows that you believe in her. If you want something to reassure yourself, may I suggest reading Andrew Robert's excellent book: The Thinking Student's Guide to College. It's an excellent resource for parents and students on how to get the most out of the college experience.

Thanks Carol for recommending The Thinking Student's Guide to College. I love that book!! I recommend that book all the time and it's a great one to give any soon-to-be college freshmen.

Lynn O'Shaughnessy

This is an academic exercise at this point – pardon the pun – as the admissions season is pretty much over.

Money: The dad claims he has been a follower of your blog, Lynn, but he didn't do enough homework. BC meets 100% of need but only gives out a total of 15 academic merit scholarships. Bottom line: it's near impossible to get money from BC unless you have need OR are a recruited athlete. Pitt's cost is much less, even if she is a non-resident.

Major: Pitt has a stronger creative writing program than BC. Pitt's is a major; BC's is only a concentration.

Honors College: Both schools have them; she apparently wasn't accepted into BC's. Being in Pitt's Honors College essentially gives the daughter VIP treatment with honors housing, smaller honors level courses and dedicated honors advising. It puts her in the top tier of admitted students which bodes well for her academic promise and future recommendations for grad school.

Was Pitt the daughter's "safety school"? I see this a lot in advising students. I tell them: It's NOT a safety school if you wouldn't love going there! Transferring to a liberal arts school next year could be difficult as spaces are typically limited given the high retention rates at most of those schools.

Bottom line: Go to Pitt without negative feelings. Dive into your courses, make friends, enjoy the collegiate atmosphere. College is what YOU make it!

PS: I'm a BC grad 🙂

I think this dad is really over analyzing this. He is comparing two very well recognized schools, one of which is going to be substantially cheaper, and still thinking they made the wrong choice. He needs to think about all the money he is saving and the fact that she is going into what sounds like a great honors college. This dad needs to realize that it is more about what you do when you are there than where you go, even for grad school admission. Kids who have attended much less prestigious undergrad schools have gotten into the top graduate schools. As the dad mentioned, the money saved will help her afford grad school, assuming she still wants to go at that point.

UPITT has over a 90% freshman retention rate, so I think they are doing a lot of things right. So to me it shakes out as follows: great deal financially, great honors college, a very well respected school. This is a win-win situation if they both go into it with an open mind! If she really doesn't like it there, of course transferring is always an option, but let's give it a try first. She might love it!

First let your daughter find out whether she likes being at Pitt; why worry about transferring now? I would say strong academics, high grades, and a good relationship with a couple professors will do more for grad school options than the name of the school her degree comes from. BC is no better than Pitt in that respect. Also, knowing how so very many undergrads change majors, even more than once, thinking about those things now is premature. If she wants to teach, college-level or otherwise, programs with strong education training are far more valuable than these labels "private liberal arts college," etc.

Linda – Everybody is batting a thousand today. Thanks for the commonsense advice.

Lynn O'Shaughnessy

As a college counselor for 13 years and now in PA for 3 of those, I have been to UPITT and think it is a great school. I have at least 3 students attending there now with another going next year and they are all really enjoying the experience. It is in a great location, it has a great atmosphere and it is a great size for a public university. It even got rated as the best food out of the six colleges we visited on our college bus tour with a number of high school juniors and seniors. UPITT offers a lot of major and minor opportunities and once again (in my mind) earning a degree at UPITT is no different than earning a degree at Boston College. It all depends on how they do in school, opportunities they can take advantage of for internships, how they present themselves in interviews after and sometimes who they know. Some of the big name companies out there that hire love going to the local public universities anyway because of the number of students they will have a chance to meet, the easy access to the school and the reputation of past alumni at the school.

Thanks Trevor for sharing your experiences with Pitt. It think where you go to college matters far less than what you do while you are there!

Lynn O'Shaughnessy

It sounds like this dad is unhappy that he's lost some "bragging rights" by sending a child to Pitt over a place with more prestige? Or is he now wondering if maybe his top-20 cut-off for sticker-price worthiness was completely arbitrary? (answer: yes)

But all this is water under the bridge. BC is off the table. All the pro-Pitt arguments he made previously are still true. What exactly has changed?

I hope very much he is keeping these negative thoughts to himself and not sharing them with his daughter. IMO, it is really unfair to burden her with concerns about whether Pitt is "good enough" and thoughts of transferring to someplace "better" before she even steps foot on campus. Also, it is pointless, given that there is no way to predict the future. Maybe she will be a great student at Pitt. Maybe not. Maybe she will continue to want to pursue a degree in creative writing. Maybe not. Maybe she will want to go to graduate school. Maybe not. Maybe she will want to be an academic. Maybe not.

Thanks Phoebe. What you shared makes complete sense!! I also hope that he doesn't share his negative thoughts with his daughter, but I wouldn't doubt that she is going into her freshman year less than enthusiastic.

Lynn O'Shaughnessy

If he's comparing brand names then it's a wash. I doubt that BC's brand recognition is any stronger than Pitt's, unless you're talking to people who live in Massachusetts or are part of a Catholic diocese.

Otherwise, she's entering Pitt in an honors program. That advantage stays with a student through college, as long as s/he maintains good grades. She's going to school in a reasonably-priced (for the Northeast, anyway) urban area. The Boston suburbs, especially those near college campuses, are as pricy as anything you'll find near New York or DC.

I'd guess the greater concern is whether the girl really wants to go to Pitt. She might have had other ideas, but her dad shot them down. If she qualified for honors at Pitt with her grades and SATs and can write well, I'm quite sure that there are some fine liberal arts colleges and small-mid-sized universities that would assist her financially. If she considered schools like the U of Chicago, maybe others like Johns Hopkins or Tufts that have good liberal arts and science programs might be to her liking. If the family forgets about the name then a school like Allegheny or Clark U might be a good option.

At the very least wait until she completes a semester before you start thinking about transferring 🙂 All of your reasons for choosing Pitt are valid and the difference in a rankng between 31and 58 isn't going to affect her graduate school admissions.

If she's serious about graduate school and the PhD then developing close relationships with faculty that can provide recommendations, mentoring, and guidance is going to be important and an honors college is an excellent place to do so.

If you start having doubts, your daughter could just as easily pick up on them and she will have a bad first semester. The effort your daughter puts into her education will easily have a larger effect on her future than the questionable difference in the rankings between the two schools.