Getting Inspired For the Holidays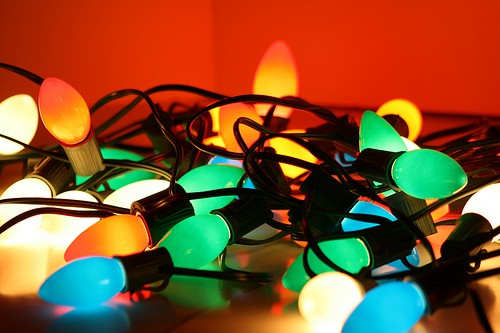 Want to take your mind off college for the holidays? I don't blame you.
Here's my suggestion to do just that. Sit back and listen to some fascinating lectures from some of the most intriguing people on the planet.
You can find more than 1,500 lectures by visiting the website of TED, a nonprofit which originally got its name by bringing together people from technology, entertainment and design, but its universe of topics has long since been expanded. TED, which promotes "Ideas Worth Spreading," has attracted such speakers as Bono, Bill Clinton, Richard Branson, Richard Dawkins, Michael Pollan and countless others  in such fields as religion, architecture, science, politics, engineering and literature.
Don't have time to fidget through a long talk? TED limits all speakers to presentations that can't last more than 18 minutes. Even better, TED breaks up your choices into convenient categories such as the following:
TED offers talks related to:
Technology
Entertainment
Design
Business
Science
Global issues
I just listened to a talk featuring Malcom Gladwell, a New Yorker writer and prolific author of bestsellers, including Blink and Outliers, who spoke about spaghetti sauce. Fascinating. Really.
Here are three TED talks that I especially like:
Jill Bolte Taylor's Stroke of Insight
Steve Jobs: How To Live Before You Die
Sir Ken Robinson: Bring On The Learning Revolution

I'd suggest that you find something you'd like to listen to as well and kick back during this holiday season.
Learn How To Cut Your College Costs
I will be launching a six-week, online course called Cutting the Cost of College – beginning Feb. 12. Please scroll down to the bottom of this post to learn more and email me at Lynn@TheCollegeSolution.com if you want further notifications! Lynn O'Shaughnessy