Different Scholarship Results for National Merit Finalists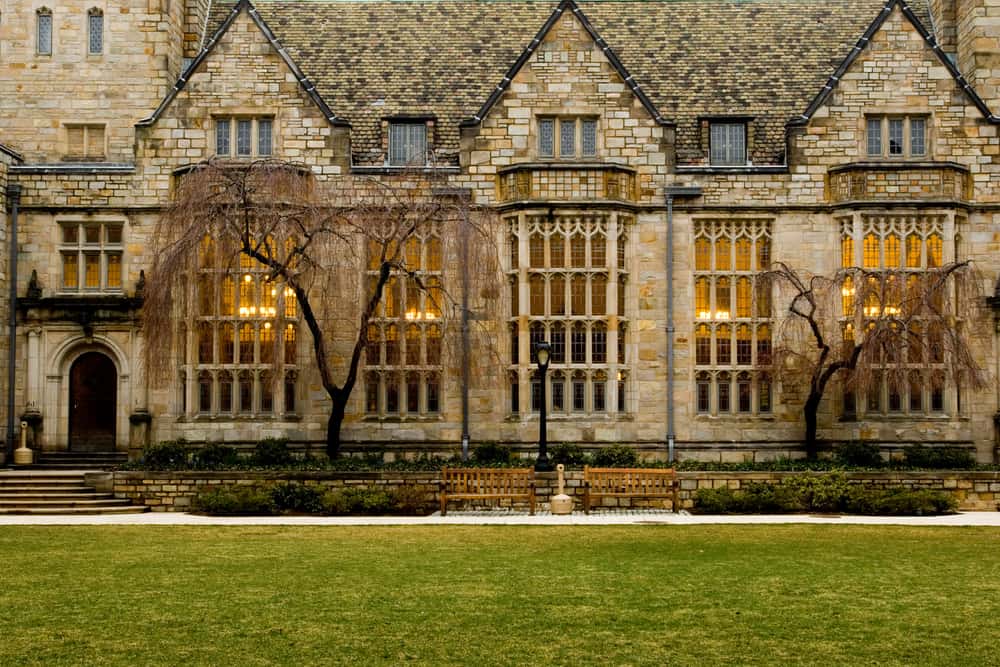 The No. 1 way to cut the cost of college is to become an educated consumer. You can learn how by attending my popular online course, The College Cost Lab. I'll be relaunching the

course in June 2016 and if you'd like to be notified when I have more details, please click here!
As promised, today I am sharing my thoughts on the email that I posted on Monday from a disillusioned mother from Alabama, who is bitter about  her brilliant daughter's admission results.
Both parents, who are physicians, were shocked that their daughter, who is a National Merit Finalist, didn't receive any merit scholarships from the elite schools where she applied. The only names the mother shared were Duke, University of Chicago and Washington University in St. Louis.
You can read her reaction in the following post:
An Angry Mom Rails Against Elite Colleges
I asked visitors to my college blog to weigh in on this mom's email and I was thrilled to get so many thoughtful and well-informed responses. I got 62 comments, which is the second highest number I've ever received on one of my posts.
I'd urge you to spend some time reading the ton of comments that you can find at the bottom of the Angry Mom post!
What some of the parents pointed out is that many elite schools like Ivy League institutions, MIT and Stanford DO NOT give merit scholarships to rich students.
These collegiate alpha dogs boast that they reserve their cash to the families who need financial help, but most of these institutions offer admissions to a low percentage of needy students. The real reason why schools like Harvard and Princeton, don't award merit scholarships is because they don't have to. They enjoy the highest U.S. News college rankings which means their brand name will attract all the applicants they need without any carrots.
I wrote a post for my CBS Moneywatch blog three years ago that discusses how some of the nation's richest universities are actually quite stingy including Washington University, Harvard, Duke, Notre Dame, Boston College and Yale.  (Keep in mind that the numbers have no doubt changed some.) Here is my post: The Nation's 15 Richest and Stingiest Colleges
 Parents Who Can Relate
I think the mom's email struck a chord because lots of parents who visit my blog can relate. Many of my blog visitors have invested a tremendous amount of money and attention on their children and they want the best for them as they head for college. The escalating cost, however, is shocking to them.
If you are too wealthy to qualify for need-based aid and you need merit scholarships to make paying for college doable, you need to be strategic as your child starts searching for colleges. Here are three things to do:
1. Avoid schools that don't award merit scholarships.
I've compiled a list of 23 schools that fit into this category. Please let me know if there are schools that I've missed.
Amherst College (MA)
Bates College (ME)
Brown University (RI)
California Institute of Technology
Colgate University (NY)
Columbia University (NY)
Dartmouth College (NH)
Georgetown University (DC)
Hamilton College (NY)
Harvard University (MA)
Haverford College (PA)
Massachusetts Institute of Technology
Middlebury College (VT)
Pomona College (CA)
Princeton University (NJ)
Reed College (OR)
Stanford University (CA)
Swarthmore College (PA)
Tufts University (MA)
University of Pennsylvania
Vassar College (NY)
Wellesley College (MA)
Williams College (MA)
Yale University (CT)
2. Know what scholarships elite schools provide.

Elite schools that aren't on the above list often provide modest merit scholarships to some high-income students or a small number of large scholarships. Duke University, for example, recently gave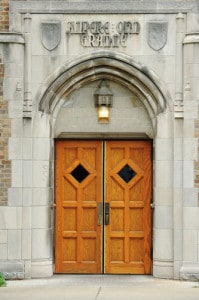 60 merit scholarships in a freshman class of 1,730. Duke's average merit scholarships are amazingly high at $54,947, but keep in mind that only 3.5% of frosh receive one.  University of Chicago and Washington U. are more typical of merit scholarships for schools with high ranks. Their average merit scholarships are in the $10,000 range and are given to 15% and 14% of their student bodies respectively.
Here are just a few other schools where the merit scholarships are going to be underwhelming and hard to get:
Northwestern University
Johns Hopkins University
Northwestern University
University of Notre Dame
Boston College
Wellesley College
University of Chicago
One of the parents who commented on my previous post (MYOS) seemed surprised that this mother/physician didn't understand that elite institutions give out few, if any, merit awards.  Actually, I believe that the vast majority of parents aren't aware of this phenomenon.
The Guardian newspaper in London published an article last spring that suggests that children of upper-middle-class families are having to attend public universities because they are too affluent to receive need-based aid and they aren't getting scholarship from private institutions.
What the reporter, who happens to be the wife of Bill Keller, the former executive editor of The New York Times, didn't seem to realize is that outside the East Coast bubble most colleges and universities provide merit scholarships to students who don't qualify for need-based financial aid.
In fact, according to the National Association of College and University Business Officer, 87% of students (a historic high) attending private colleges and universities don't pay full price and the average tuition discount is 53%.
3. Don't Fish in the Same Pond
Susan Lyon, who is  friend of mine in San Diego, noted in her response to my last post that her son, who is also a National Merit Finalist, had a dramatically different experience than the Southern teenager, when he applied to schools because he broadened his search. Here is what she said:
We see this again and again in our community. Truly spectacular teens, like this mother's daughter, apply to 10-15 name-brand schools, get into 3-5 and don't get a nickel in aid. Sadly the fix is very simple: Apply to a different set of schools.
Both of our sons were accepted to every school they applied to and only our current high school senior had one school offer nothing: Kenyon College, which had a record year for applicants.
Every other school offered from $10,500 to $44,000 per year in merit scholarships. In fact, that really high, outlier number came
from Denison University (part of Colleges that Change Lives), which gives 20 National Merit Finalists that sum every year. If only this mom had considered having her daughter apply there! If he commits there this month, he can save most of his funds for graduate school.
Here's what "K," another parent of a National Merit Finalist, who also didn't qualify for need-based aid, had to say in her comment:
Families must conduct some serious due diligence in the college application and admissions process. The more research done by families before it's time to submit applications, the better the admissions outcome and financial aid packages should be. A few campus visits and reading college brochures is not enough research. Families need to be tearing apart the Common Data Set info for each college, seeing how their student's profile matches a college and how likely the college would offer them merit aid, and digging into plenty of other public details online to create a good college search strategy.
My National Merit Finalist kid received annual merit aid offers in the range of $15-22k from at least 12 colleges because we strategized on the best approach to this process. All of them offered her merit aid, not just a couple of them. The merit money really is out there but you have to do some work and purposely seek it out.
She didn't bother applying to colleges known for giving little to no merit aid. From our research, we knew that as a National Merit Finalist, she could've attended Alabama, Arizona State University (Barrett Honors College), University of Oklahoma and a couple other places totally for free or for very minimal cost. Instead, she opted for a private Midwestern liberal arts college 1,000 miles from home where she's thriving in an incredibly strong program for her major.
Bottom Line:
Smart students with high-income parents enjoy more college options than most families. The vast majority of schools in this country will give these bright students merit aid. But to get the best offers, you have to look beyond the elite institutions.
Does anybody have any further thought on this subject? If so, please comment below.
What is sad about the trend toward not giving merit scholarship funding is that it's another place where middle-class families get nothing. Wealthy families can afford college. Low-income families get aid. Middle-class families can't afford college but do not get aid. Their only hope was merit scholarships, which are now dwindling.

Son was a National Merit Finalist with perfect SATs, and subject tests, artist, competent diver and strong sailor, a Renaissance man, with a lot of compassion and integrity. He was never interested in attending any of the colleges that provided National Merit money, even though he qualified for merit at Wash U. and Rice. Because he has the luxury of doing so, he packed a school by virtue of the college being a holistic match–size, geography, high collaborarive spirit among the students, political sensibility, food (!), "soft lines" between engineering and Arts, collegiate feel to campus as opposed to a too urban campus, whose campus is the city, etc. We didn't benefit from the money attached to being a finalist, but I believe my son benefited from the NMS finalist status in that he got two, crazily competitive, generously-funded internships (he had mentioned the status on the applications). Likely, the status did not inform acceptances at Williams, Brown, Yale, Wash U., Rice, and Tufts. He is a thrilled sophomore at Tufts, where the National Merit scholar finalists are a dime a dozen.

Wesleyan, the Women's college in Macon, GA does give Full Tuition merit scholarships to National Hispanic Scholars.

A word on being accepted to elite schools and having a child that is a National Merit Scholar etc. Full disclosure – our oldest son will be starting at Princeton this fall as a recruited athlete. He had exceptional SAT, ACT and AP exam scores and a very good, but not great, GPA in honors and AP classes.

Here's the deal – kids with perfect or near perfect SAT scores, National Merit Scholars, etc are the proverbial dime-a-dozen in the applicant pools for these schools. Around 90% of the applicants meet the admissions standards when there are spots for less than 10% of them. The "well-rounded student" of yesteryear is NOT what the elite schools are looking for these days. My niece was rejected by Duke (and her father is an alumnus) because as she was told she was too well-rounded (despite great grades and test scores) and they are looking for "angular" students. I've heard essentially the same thing from admission officers at a few Ivies.

What does "angular" mean and what's wrong with being well-rounded? Angular means a student has taken a particular interest/passion and gone deep with it, shown a lasting interest and taken it to a high level of expertise. This could be sports, music, government, public health, engineering, pottery, you name it. Doesn't really matter what it is as long as the student excels at it (as evidenced by awards, invitations to special camps, seminars, speaking engagements, etc) and a lasting interest in it. THE TOP SCHOOLS ARE LOOKING FOR A DEDICATION TO EXCELLENCE AND PASSION.

What's wrong with being "well-rounded"? The student who does everything but really doesn't pursue any with passion and depth is seen as too divided, no focus, etc. Being a JV athlete (or even marginal varsity) AND on student gov't AND volunteering at a soup kitchen AND playing cello AND being in 65 different school clubs shows no real commitment and passion.

Granted, you still need good grades and test scores, but it's what the student does with their extra time that counts.. While you can sign your kid up for every activity and encourage them to join every club, it's really hard if not impossible to make them have passion for one. What you can do is early on in life is to expose them to a lot of things and let them gravitate to those that really interest them. Your job as a parent is to support that interest fully.

If you fear that messing around fixing cars instead of playing violin mean he/she might wind up a mechanic instead of at Yale, look at it this way – 250% of Ivy League applicants play violin (an obvious, but not-too-far-off exaggeration), but how many applicants to MIT or Princeton Engineering spent their high school years working at a garage and racing cars they built themselves? Probably very few. Assuming your child has the grades, those endless hours spent with greasy hands learning to engineer a car from the ground up which has resulted in all kinds of trophies and awards for automotive excellence?……THAT'S what the top schools are looking for.

At the end of the day, being accepted to an Ivy/MIT/Stanford comes down to a crap shoot. As I mentioned above most of the applicants are academically well-qualified. A student needs to stand out by showing dedication and passion to excellence in something. Even that might not be quite enough as the school might've admitted several kids from your region who race hand-built cars last year.

This is fascinating information and good news for my son who has two outstanding passions in his life: paleontology and environmental stewardship. (He's done advanced work with both, starting with a save the seals project at age 7 that has continued to the present.)

We are looking at a wide range of schools, some fairly elite and others not so much. it will come down to fit and cost as we aren't in a position to pay in full, and I won't have him come out of undergrad with unmanageable debt.

Thanks for sharing your insight!

You missed one Ivy League school on your list above of colleges that don't offer merit aid: Cornell University. According to their website, they offer no merit or athletic scholarships, but I believe that they are need-blind in admissions.

My son has applied to 3 universities, all good universities but certainly not the best. He is not exceptional in the way of grades with an ACT of 32 and a weighted GPA of 4.45. What he does have going for him is his ability to play the trumpet and the piano very well. He has auditioned for all 3 universities and has been accepted into the music departments at all 3. I know for a fact that at one of these universities, the trumpet professor recommended full tuition over 4 years to the dean. That number was downsized significantly when he received his offer letter, because my son received some merit scholarships for his grades and ACT score. All 3 of the universities have offered scholarships, but the music merit based scholarships are not at all commensurate with his talent, because he has academic merit scholarships at all 3. I really would like to know if colleges will negotiate the music merit scholarships. We don't feel he should receive less music merit because he is also relatively smart, but they obviously see things differently. We are middle class and receive no need based scholarships. The trumpet professors at all 3 universities recruited him long before he even auditioned, so it is clear each wants him at their school. Anyone know of someone that might have negotiated these types of scholarships?

My son just received similar information from a music professor at the University of Minnesota-Twin Cities, where he applied, auditioned and was accepted into the performance track of the music school. The professor who auditioned him in January 2016 told him last week at a regional event that he was in the top two students in his instrument and that the professor had recommended him for a music scholarship. The professor reported that he was told by administration that my son had already received merit aid, and so was ineligible for a music scholarship. The professor seemed quite dismayed and was very apologetic. I'm surprised he wasn't aware of his school's policy on this. My son has an ACT of 35 and unweighted GPA of 3.95. His merit aid from Minnesota was 50% of the difference between out-of-state and in-state tuition (est. $5500/year), and we are not eligible for need-based aid. I wish we had known that merit aid would eliminate his competitiveness for music scholarships, because his merit aid was awarded before we scheduled the music audition, and we would have rethought all the travel costs associated with traveling to campus. He elected not to attend Minnesota, even though he loved the faculty and city, because of more competitive aid packages elsewhere.

I'm a parent from a $36,000 income living in a Mid-West town where the median income is $65,000.00. I have a graduate degree but the industry that I worked in for many years had a financial downfall. I struggled and often plaque with how college would be affordable for my daughter. My daughter has been focus since kindergarten and never missed a day of high school and was valedictorian of her class. Also, she was enrolled in the International Baccalaureate (IB) program which is a step higher than AP. She applied to 5 of the Ivy-League schools and receive 4 offers for a full need based scholarship and the 5th school was a waitlist from Harvard.

Before, these schools were out of the reach for students like my daughter, but no longer true. As of the result, she will be graduating cum laude in May 2016.

Thanks so much for your blog and to all those who have posted comments. It's been incredibly helpful as my daughter has developed a list of schools to apply to. After reading your blog, the first thing I did was run a few calculators. It was a reality check to see that we weren't getting a lick of aid. We can 'afford' to pay full by using savings, but are not so sure that's a good idea. In any case, knowing this ahead of time and using your advice we've done the following:

1) my daughter choose 2 'safety' schools that will offer a lot of merit aid. One was picked from the state schools that offer a full-rides for Nat. Merit Finalists (she's currently a semi-finalist). The second is an out-of-state school that offers a big 4-year scholarship to kids with ACT of 33+. The school was recommended as a 'safety' school by her college counselor and I dug around to find that it offered a big scholarship for high test scores. She really wants to go out of state, and this school gives in-state tuition for high test scores.

2) Matched schools she applying to with a similar school that offers more merit aid. For example, she's wants to apply to Carleton and she'll also apply to St. Olaf's which is similar but offers more merit aid. Carleton might be first choice but who knows maybe St. Olaf's would give a lot more and she might discover she like it just as much or more.

3) She is applying to Yale and Williams, and I know they don't offer merit aid. In the unlikely event she gets in, we already know the sticker price and should have some alternatives to weigh against it. We'll cross that bridge should we need to.

It's hard to know ahead of time how we will weigh the costs. Right now everything is hypothetical, and yet decisions have to be made about where to apply. I'm a research scientist and I will say that where my colleagues went to undergraduate school has no correlation whatsoever with their success (measured in terms of publications, status, seniority, etc). None whatsoever—except that everyone did their undergraduate degree at a 4-year college or university. Those with state university bachelors are as common as those which bachelors from the Ivies. The best, brightest and hardest working out of each school got into the best graduate schools and basically everyone out of these grad schools went on to some form of professional science career (academia, industry, government or consulting).

Nonetheless, should my daughter get into Yale or Williams, we'll probably drain the savings for it. Kind of crazy, I know. Fortunately, these two schools admit few full-paying students so we'll probably be saved from this.

Hi Eli,
Do you mind sharing the two safety schools you mentioned?
Thanks.
Tony

Sorry to both Angry mom and the poster of this article, but WHAT THE HECK are you talking about? Avoid schools without merit money? Are you kidding me?

Many of the schools that you list are need blind, and several, like Amherst and Williams, are gold standard schools that don't let students walk out with debt or donut holes in their funding.

If you have the wherewithal to pay for college, you're really going to keep your precious pea out of Amherst because they didn't cough up $5-8K in merit money?

Pennywise and pound foolish

College is a scam. Why not go to one that rewards merit? The Ritzy schools don't guarantee that students won't have to incur debt to graduate. What they guarantee is that the parents will incur debt.

You are foolish to believe that making 150,000 a year combined before taxes provides you with the wherewithal to pay 53,000 to 61,000 a year.

Truly astonishing to believe that anyone could think that, given what the taxes are and just the normal expenses for mortgage on a typical house (not mansion), car payments, and ordinary expenses for a family– not to mention attempting to save for retirement!

Here's the thing–my "smart kid" went to NYU. Wasn't a Merit finalist, but good schools don't need to give money. They will still have "smart kids" attending. If you go to a lesser school, you will get aid. The trade off is obvious.

Hi Ali,

I would disagree with you in some respect. Schools that can attract full-paying rich students don't have to give merit scholarships. I certainly wouldn't say NYU or some of the other schools that gouge families are the best institutions.

Lynn O.

No School accepted My daughter! A National Merit finalist. She is an accomplished violinist, scored 2250 on SAT; a 34 on ACT, worked as a volunteer her Jr. Year in a hospital, worked part-time during school year, she also mentored and led the Middle School Orchestra. She applied to 8 schools and was put on the waiting list for all but one, which the price was more than we could afford. She was Rejected by two.

Now, It's too late to apply for other colleges so she has decided to go to work upon graduation instead of going to college. What a shame on our higher education institutions. They missed a great kid with amazing talent.
She may go part-time at a local college, but she will miss the whole experience. After years of hard academic work, including scoring a 5 on 7 AP classes! I'm not sure what the heck these schools are looking for anymore.

Hi Sharon,

I am sorry to hear about your daughter. What happened to your daughter can easily happen to very bright students if they only apply to the most elite schools. Students with your daughter's statistics are a dime a dozen to these institutions so they don't stand out. That said, 99% of schools would love to have your daughter as a student. There is still time to apply to schools that haven't filled their freshmen slots. These schools usually won't advertise this, but there are definitely openings at private schools and also state universities.

One place to look would be some of the schools in the Colleges That Change Lives book. (Both of my children went to colleges in this book.) There is also a CTCL website. Also check state schools with honors colleges that offer scholarships to nonresidents. One of my favorites is Western Washington University, which has an incredible honors college with just 20 or so students in each class!

Another is St. Mary's College of Maryland (a public institution) that offers discounts and the entire school is an honors college. She still has plenty of options. She could also try again next year as a freshman applicant after you learn how to create a better college list. If she starts part-time in the meantime, she wouldn't be considered a freshman, which would disqualify her for big awards.

Please read this post of mine regarding elite schools: https://www.thecollegesolution.com/stop-fixating-on-these-colleges/

Good luck.

Lynn O'Shaughnessy

Sharon, I would like to reiterate that I know from a personal story that what Lynn says is true! We know a National Merit Scholar who last year was undecided about where to go or his major even after he got his acceptances. They were driving around to visit the schools again. On a whim, they called a university where he had not applied. After getting the usual – we're sorry, but admissions are closed – they explained that he was a National Merit Scholar. Within an hour they had a special tour arranged for him THAT day with interviews with the heads of departments. On that tour, he found his college and his major, got a bigger financial award than any of the other colleges he applied to, and has loved his freshmen year!

If you'd like some more resources for finding colleges you might not have considered, here's another great place to look: http://diycollegerankings.com/college-search-resources-2/

Congratulations to your daughter and all the best! She has proven that she has what it takes to succeed, and she'll do well no matter what path she takes from this point. It's just a branch in the road, not the end of it.

Sharon,
Your daughter should look into the University of Alabama. The guy that got accepted to ALL of the Ivy League schools just turned down all of them and is going to UA. They will still honor your daughters National Merit Finalist status and she should get a stipend as well. Check it out. She should get a free ride. It's an amazing campus!! Kids from all over country go there.
Good Luck!

Sharon,

Hate to say but you guys are idiots. Most parents who think their kids are brilliant only apply to the elite brand name schools with no fall back and I would assume that is what happened to you. It does not matter one iota where you go to college.

You have to choose schools wisely. My nephew applied to 20 schools – his parents were flattered that he was receiving emails from elite schools and had him focus on those. duh! His grades and scores were fine but he had not done much outside of school – no job, no hobbies, little extra-curricular activity. He was accepted into one and waitlisted at another. That's IT. What they thought were his "safety schools" were actually extremely competitive, but they did not bother to do their homework.
I watched carefully as my son is now creating his list of colleges to apply to next year. We have a range from Yale to state schools to small liberal arts colleges of varying degrees of eliteness. I'm confident he will have some choices, and I am hopeful that we'll have some affordable ones in there.

Can I ask what the 11 schools were that Lauralee's child applied to?

So, what are these "good" colleges that these individuals recommend these students apply to?

University of Louisville gives this generous scholarship to National Merit Finalists.

National Merit Finalist – Full in-state tuition, plus a stipend for room, board and books ($7,000). Qualification as National Merit Finalist – Must list UofL as first choice with National Merit Corporation.

some of the parents here reference partial merit schools…(I understand the list of full rides for NFM and no merit – but is there a list for those that fall in 50-100% scholarships for NMF?)

Hi Joni,

I'm not aware of such a list. Keep in mind that students who are high achievers are going to be in a much better position to win merit scholarships or get better need-based aid from the vast majority of public and private schools. I would suggest that you look for schools that give excellent merit awards because that will be a bigger pool than schools that give big awards to NMFs.

Lynn O.

Lynn, has this list been updated for 2015? Just curious.

Hi Joni,

No, but I don't think there would be much change.

Lynn O.

My oldest son is a National Merit Finalist. Having always been a well rounded, top student, he was interested in a college where his piers were at the same intellectual level. Financially we are a thrifty family who is by no means rich but has saved money for all 3 of our children's college expenses and for our retirement. Looking for the best intellectual match for our son led us to apply to Yale, Chicago, Boston College, and Notre Dame. Unfortunately I didn't see this article before deciding on these schools. Fortunately, we did also research the best public school in our state and found that Ohio State has a strong Honors program and a large commitment to research projects.

While we haven't received all the financial packages yet it is becoming clear that Yale, Chicago, Boston College, and Notre Dame will all be very expensive and I fear will all come in at $40K/year or more. Currently OSU is looking to be around $17K/year and we are hopeful about getting an all expenses paid scholarship.

Our next child might be on the cusp of National Merit Finalist but if he is we'll certainly look at a more diverse range of schools. Arizona is a long way from Ohio but both Arizona and Arizona State look to have good offers for National Merit Finalists.

Having now gone through this process, I'd say considering the best Honors programs is a better financial fit than focusing on the top schools.

We went through this process and our high-achieving Finalist got wait listed at many schools and flat out rejected at other schools. Like many parents we found it shocking that our salutatorian would not be selected to attend, as he was tops in his class, had almost perfect ACT and SATs, college credits, and 8 AP tests with almost all 5s. But we soon found out that schools are not need blind, and that as a non-minority he did not fit the profile of high achieving lower income student. He did get into one of his top picks with scholarship and grants and with the help of a few small loans we are making it work. Of course we encouraged him to apply to schools that offer full scholarship but are happy with his choice. After some thought some things are clear:

1) Schools are businesses and would not survive if they admitted only the most qualified students. They must have paying students so they will accept lesser qualified students that can pay more.

2) Diversity is important to schools. Many of the slots for diversity are filled by the needier students. Your white high achieving student better be able to pay something. A high achieving minority candidate that is more affluent will be accepted before all other students.

3) Schools like to have a geographical mix of students. Part of the reason is that out-of-state students pay more at most schools. Given an equal applicant the out of state or international student will get preference. A student from a less populous state will also get preference with all things being equal.

Try not to take it personally. Schools are businesses and must operate as a business to survive. On any given day your student's application will be in a pile with 100 (or 1,000) similar students and it is not clear how one is better than another. Just put forth the best effort in an application package and apply to several schools.

Another factor to consider (having worked in a college scholarship office) is that a certain percentage of scholarships are designed to attract specific candidates to allow the college to show diversity. By diversity I mean zip code, athletes of rare sports, cello players, etc. If you happen to be the only left handed accounting major from Trumbell County, we might have a scholarship for you. If you are willing to geographically relocate as a student, you might stand a better chance of a "merit" (albeit it might just be your rarity….only midwesterner applying to an Alaskan school) scholarship. One of my daughters got a full ride based partly on test scores, partly on an interview (she's a great talker). The other daughter was a nartional merit finalist, so I gave her a list of the schools that gave full rides and said, "pick one"…..which she did.

Great post. Thanks for the perspective. My question would be, how did you ask you daughter to pick a school that gave out full-rides based on her National Merit Finalist status, when even Reg. Decision applications are due by Jan. 1, and you don't find out if your a NMF until later in January?

Even with applications due by Jan 1, you don't have to list a first choice until at least April 1. So…you will know what offers you have received, and can sift thru them. You will know before the schools acceptance date for accepting a Merit Scholarship from the school.

i saw the list of colleges that award nat. merit scholarships to finalists, but is there a way to find out which ones truly grant full ride tuition?
Thanks!

Louise, there is a list on College Confidential that lists colleges that gave full tuition to NMF. The info may have changed, but it is a good starting place.

Let's stop assuming that the Ivy League schools are the best for your child. These schools obviously have the political and social connections, and status, but I have personally met numerous Ivy League graduates that are truly "educated beyond their intelligence". They are full of strong opinions and beliefs, and defend them loudly, but not thoughtfully or analytically. They have graduated with the mindset that they are smarter because they graduated from a particular school. I personally have zero interest in my daugher (SAT score of 2380) attending any of these schools, because these schools do not produce graduates with qualities that I value.

I agree with those who think mom has a sense of entitlement. These schools mentioned are great schools, especially the University of Oklahoma.

She didn't bother applying to colleges known for giving little to no merit aid. From our research, we knew that as a National Merit Finalist, she could've attended Alabama, Arizona State University (Barrett Honors College), University of Oklahoma and a couple other places totally for free or for very minimal cost. Instead, she opted for a private Midwestern liberal arts college 1,000 miles from home where she's thriving in an incredibly strong program for her major.

My son, a National Merit Finalist, did this: applied to a few schools that gave full rides to National Merit Finalists. He got in at every one. He accepted a full ride to University of X. He's going to save his college fund and any future earnings for graduate school. His choice and his idea. He said, "I'm not going to start my life broke and in debt for college." I am a little bewildered by parents and students who are so stuck on getting into one particular college.

How did your son find a list of schools that give full rides to National Merit Finalists? My son is a semifinalist and awaits the determination of the finalists and we are confused as to the process at this point, primarily how to list a college first choice, when many colleges that supposedly give national merit scholarships only give the $2500. How did you confidentally pick your first choice? thanks!

Brian,
It is easy to find lists of schools that offer full rides to National Merit Finalists. University of Kentucky, University of Alabama, University of Oklahoma just to name three off the top of my head. Basically, just google it. Also there are a few that offer full rides to National Merit Semi-finalists. Western Kentucky University is one that does, or did last year at any rate. My son had an idea of which college he preferred and he listed that one first; you do have an opportunity to change your mind and change the first place listing. There are not that many colleges that offer these elite scholarships and none of them are Ivy League schools; almost all are state flagship universities.

Hi Brian,

We got into the NM Finalist scene a bit late – a friend told us about it and we started the research and it ended up working for us. One thing that can help a lot is the prior year's cut off (or qualifying) scores for the NMFs by state. If your son is several points above the prior years' scores and has equivalent SAT scores and good GPA and school performance (the Natl Merit Corp follows up with the school and your family), it is very likely he will make it. We actually called the schools that had been listed in previous years (this was 2 years ago) and confirmed the continuance of the programs. Many schools that offered full or significant rides 5-6 years ago have stopped or reduced the number of scholarships, but several still do the program. We did not select our 'first' choice school until the week of the deadline so we could hear from the other schools he had applied to. One school even flew him up to New England for a two day tour and interview. That school offered a $20K scholarship, but the total cost was significantly greater and our son went with Univ of Central Florida for a full ride (tuition, honors dorm suite, meal plan, stipend, computer and books). And although it is a large school (more than 60,000), the Honors college is only 4000 students and has it own advising and special honors classes so his experience is more like a smaller private school. The National Merit Scholarship component is a bit confusing, since that is NOT where the full-ride comes from. Usually the university creates its own funding package for the students who earned the NMF status. At UCF they use a combination of state scholarships (NMF level students qualify for those), university 'presidential' scholarships, the small amount from Natl Merit Corp (about $1000) and so on. The school in New England was awarding their institutional merit package since the NMF quals met those requirements – up there the NMF award was around $2K per year.

I am truly puzzled by high income families who assume that their children will be given merit awards by elite colleges. We are a one-income family with an income that has risen from the 80 K range to the mid-100K over the last 12 years. We knew from when he was young that at least our oldest would be want and be qualified to attend an academically elite college, and we have saved fairly aggressively for college since he was 8 and his brother was 3. When I opened college savings accounts, I went online and read about the costs and projected future costs of various colleges. I will say that ALL the projections for future costs have proved to be low, but we were able to save more than I originally planned.

Our older son was admitted to Princeton this year and did receive some need-based scholarship money (because Princeton's endowment and policies allow the school to offer need-based scholarships in our income range). The University of Michigan has an even (slightly) better offer, given that tuition there is a little lower. MIT offered somewhat less, so that we or our son would have perhaps needed manageable loans for him to attend there. But if we had not saved none of these would be affordable. If we had another $50 – $100 income a year, we could easily have saved enough to pay full tuition.

I'm sorry, but "angry mom" seems to have a sense of entitlement that isn't going to serve her or her daughter well. If her daughter attends an elite college, choses her major wisely, and works hard, most likely her parents' investment in tuition will be more than adequately returned — both monetarily and in the relationships with people she meets in college.

(The reason we are single income is that I homeschool our two kids. The older has gone to public school part-time in middle and high school but also has taken some rather expensive online courses. The private schools in our area are not better than the public schools. If I had worked full-time and sent the kids to public school, there's no question that we'd have saved enough to pay full tuition for our son anywhere he could get in.)

And full tuition is probably only about half of the full cost of an education at most colleges, perhaps less — I expect my son will be making annual contributions to Alumni Giving the rest of his life and hope he will be happy to do so.

CalTech does award merit scholarships. It's a tiny number, though. If you look at their 2013 common dataset: http://finance.caltech.edu/documents/178-cds2013_final.pdf

You'll see that 3 total were awarded (H2g shows 2 with financial need and H2An shows 1 without financial need got them).

The good news is, those scholarships appear to be full-rides.

The bad news is that you almost certainly have to have a perfect (2400) SAT and perfect (4.0) GPA to have a shot that those full-rides. Knowing their demographics, you probably have to be female as well. My guess is that CalTech gets a fistful of perfect 2400SAT/4.0GPA applicants/admits every year, and out of those, they choose those who make them more diverse (females & URMs, if any).

BTW, CalTech famously is the only elite private now who admits solely according to what they consider "merit" (that is, legacy, race, and athletic ability do not influence admissions decisions at all).

This reply is inaccurate due to a recent policy change at Cal Tech. Due to the underrepresentation of women in the sciences generally and Cal Tech specifically, gender will be taken into account in admission.

Hi Raquelle,

Reed's Common Data Set say it does NOT provide any merit scholarships. So all I can conclude is that your daughter actually got need-based aid (many parents confuse merit scholarships with need-based aid) or Reed lied about giving out zero merit awards.

Lynn O.

If you were not aware that accrediting commission for schools have pushed colleges to award more need-based aid vs merit-based aid as to attract a more diverse student population. All of this has become merit vs need debate, there will be winner and losers.

All because you were a straight A student why should colleges be forced to give you money (discount your tuition). Shouldn't you strive to a be a straight A student naturally without believing you deserve something. Shouldn't the success of your accomplishments be the reward.

I think some commenters in this thread might be confusing merit scholarships with National Merit awards. National Merit scholarships, based on junior year PSAT high-scorers, are typically in the $1000-2500 range for most schools as an add-on if you are finalist. National merit scholars tap into some direct scholarships, but the vast majority are getting (relatively) token sums from their colleges as long as they list that school as their first choice by May 1. Some schools, such as Whitman College, give less to those students not requiring aid ($1000 vs $2000). This money all comes after admission and selection of a college. The phrase "merit aid" has nothing to do with National Merit and is effectively a discount given to high-performing students by a school, typically along with an acceptance letter. High-performing could be a result of grades, leadership, test scores, or whatever else a school might want.

I think some schools are saying they give merit aid because they give the National Merit funds, but that's so insignificant when we're talking about a $50-60K annual tab.

Wake Forest gives merit scholarships, but it seem they might be hard to get.

Some National Merit scholarships (but they are only around $3000 per year ) are not awarded until June. Kids choose other schools, the money returns to the pool, and is re-awarded. I believe the angry mom is talking more about specific university aid than the NMSQT money.

Yes, the initial post was incorrect that Reed does not give merit scholarships. My daughter graduated from Reed (200-2014) and, once her first semester "grades" came out (grades are recorded but students do not access them) she was notified she qualified for a special Dean's scholarship which was essentially a full ride for the next 3 1/2 years. Merit is different than need. Need is based on resources. Merit is based on your performance, aptitude and potential future success regardless of need.

So I'm confused are merit scholarships only available to those that also establish need?

I don't think Wesleyan gives merit aid.

Great series of articles, BTW.

You are right Marilyn! The school gives five merit scholarships. I will take Wesleyan off the list.

Lynn O'Shaughnessy

Did you mean Wellesley College? If not, which Wesleyan?

Wesleyan, the Women's college in Macon, GA does give Full Tuition merit scholarships to National Hispanic Scholars.

I agree with the elite (or near elite) colleges that promise to meet 100% of need pricing themselves out of the range of middle class families. We did save and plan for such a college but it really seems disingenuous when the aid package that "meets" need includes substantial loans and the non-direct costs such as books and travel are low-balled. We could have done it. But when we found a college that met need loan free first and then stacked merit on top without reducing the need based aid it made no sense to go to the more prestigious school that would have been $25k a year more. Could we have made it work? Yeah, but not comfortably. The first school priced itself out of competition compared to the value of the second.

I think one overlooked fact is that the very elite schools would have a hard time picking students for merit aid, as all of their accepted students are exceptional. Most of the students at these schools have National Merit test score numbers and an outstanding talent, as well as high academic credentials. That is the admissions reality at these schools. That is why they do not recruit for merit. The schools that do that are trying to up their profiles, and some are doing it with money.

HI, Lynn–
I guess we've all had friends, students, parents, etc.tell us about the kid they know who received a full merit scholarship to (fill in name of highly prestigious school here). What I noticed a couple of years ago is that some of these colleges call the need-based award a "merit scholarship…." and when you look at the financial aid package, it's clear that the scholarship is, in fact, need-based as the "merit scholarship" award is, to the penny, the same amount as calculated need. I don't have an issue, of course, with the notion that the student has merit, but it sure seems to fuel the fire of misinformation on the streets and leads more and more parents to say, "Well, let's just see what happens….maybe Stanford will give you a full merit scholarship."

You have taught me more than any other professional that, with the schools you have described, we don't have to wait and see. No merit money means no merit money.

Thanks for keeping us all on top of the information.

Best,
Leigh Moore

Thanks Leigh! I appreciate the note. I should add that I find it amusing when people tell me that their kids or kids they know got merit scholarships from schools like Stanford and the Ivies since I know that's impossible. But it sounds better to say a child won a scholarship rather than say the family got need-based aid. I think parents often really believe their children received scholarship money.

Lynn O'Shaughnessy

Jim, I totally agree with the unknown criteria. It is VERY difficult to understand. I did not write to brag or make anyone feel badly. For me, I was clueless when I started the process. It all seemed like a big unfair game that I didn't want to even play. If we want our kids to go to college, we have to learn how to play and so I began reading and reading and trying to figure it out with No guarantees. We were fortunate.
Of course the bigger problem now is picking the school! The 3 free rides are not our top choices so that's really tough when you know the schools that fit much better cost $! My daughter is a dancer so we had very specific things she wanted and on top of all the academic criteria, there were auditions too. Anyway, IT IS REALLY hard and we have to take a huge leap of faith now! Good luck.

None of this takes into account the essays. That is what really make the student stand apart from others with the same stats.

What's really disheartening is how random it seems or what hidden/unknown criteria is used. While I can understand the pride and satisfaction that some of the commenters have about how if everyone did what they did, they too would have great scholarships. The problem here is selection bias. What is not included are the others who essentially did the same.

It appears from our local high school that kids that appear the same academically are getting very different responses. IE kid A gets very good or full ride offers from several schools while kid B gets little to none from the same schools. I can certainly appreciate the Lauralee who's kid got $800,000 but I can guarantee there are at least a dozen other kids with the same talent, who did the same things, yet got nothing. That's hard to understand.

But that's life. There are no guarantees and rarely any satisfying explanations for why things turn out well for some people and badly for others.

The good news is that there is nothing "bad" about attending a non-Ivy league or non-top-20 college. There are lots of fine institutions where bright and hard-working students can learn and find success. Good students have lots of great options.

Lynn, I too want to thank you for your informative blog and workbook. I have learned so much and, as my eldest starts looking at colleges, I feel so much more calm and confident than I thought I would. Knowledge is power!

Thanks Phoebe. That's so sweet of you to say.

Lynn O'Shaughnessy

Please add Tufts to list #1.

"Tufts does not offer merit or academic scholarships."

Good catch Bruce! I don't know how I overlooked Tufts.

Thanks!

Lynn O'Shaughnessy

Actually, Tufts is hard to pin down. If you look at the national merit scholarship stats for last year on the official national merit website, Tufts gave 59 merit scholarships to finalists and then had another 6 national merit scholarship winners in the class. My daughter will be going to Tufts and won a national merit scholarship. When I called Tufts to ask about the 6 vs 59 awards I got 2 different answers from 2 different people. The 1st told me that the 59 students got their merit award from Tufts and that it was awarded each of their 4 years, but the more senior person she referred me to said that all national merit scholarships were funded by the national merit scholarship corporation and not by Tufts.
Hmm. Very confusing so I spoke to someone at the national merit scholarship corporation who explained. Last year 6 students in the freshman class at Tufts had won a $2,500 one time national merit scholarship like our daughter did. Another 59 students who were national merit finalists but did not win national merit scholarships from the NMSC were awarded recurring yearly awards of $2,500 by Tufts. Tufts informed the NMSC how much award was to be given to each student. The NMSC then wrote a check to Tufts for the award and Tufts later reimbursed NMSC for the full amount of the award. So, I asked the very nice man at the NMSC, in the end Tufts provides that amount to the student each of the 4 years. The answer from the NMSC? Yes.
Do some schools have an incentive to deny that they provide merit aid? That seems to be what's going on with Tufts. Last week my daughter took a bus up to Boston to visit Tufts. A boy who's a friend of hers from her high school also visited Tufts but his father hired a driver to take him from NYC to Tufts.
p.s. the boy who was driven to Tufts was offered a full merit scholarship to both Emory and Tufts. I really don't know what to make of this. It just leaves a very bad feeling when a school is less than honest.

As a parent who was fortunate enough to afford 4 years at Tufts for her child and now another 4 years for medical school, I happened to ask a seemingly knowledgable woman in the registrar's office (Dowling hall) what the deal was with merit money at Tufts. She was pretty clear that in no uncertain terms Tufts did not offer merit, full or partial, scholarships. She was clear as to the concept when she listed some of the schools that did such as Wash u. (which had offered my child 30k+ in merit, annually), Emory, Rice, and Tulane, to name a few. She also knew because accepted Tufts students had called with the desire to attend Tufts but had rec'd merit offers from these other institutions and could Tufts compete (no, because Tufts did not offer such scholarships). I cannot speak to the National Merit Scholarship and its financial implications for such a student. My own child did decently on the PSAT, but not nearly high enough for NMS status, but yet rec'd an almost perfect score on the SAT. So, I think the following is misleading and inaccurate and presents/levies an unjust characterization/accusation of/at Tufts: p.s. the boy who was driven to Tufts was offered a full merit scholarship to both Emory and Tufts. I really don't know what to make of this. It just leaves a very bad feeling when a school is less than honest.

Thank you Lynn, I have been reading your blog and your 2 books for the last year and am thrilled to say that with your advice on this exact topic, my daughter applied to 11 school, got into every one and with a high GPA, great ACT score, and more, received in total, over 4 years: about 800,000 in MERIT and TALENT scholarships including 3 full rides. She did apply to 3 ivies JUST to see if she was strong enough, and only 1 gave a loan. The other two, not a cent. None of this was a surprise to us because of the research I did based on YOUR advice. We cast a wide net and her hard work sure payed off! I feel badly for angry mom. Perhaps others will be spared the same fate. Take Lynn and Michele's course!

Hi Lauralee,

Thanks so much for sharing your daughter's great success! I love hear stories like this! I am glad I was able to help in my small way.

I would love to know where your daughter is going to end up attending school and what institutions gave her full rides.

Lynn O'Shaughnessy

Oh, one more thing…Thanks Lauralee for the plug for my new online course that starts today! It's not too late to register and I'm still giving out the 25% discount. I've been spending much of my morning on the course, welcoming people in the class and answering questions on the discussion boards. Here is the link for more info: https://www.thecollegesolution.com/cutting-the-cost-of-college-course/

Lynn O'Shaughnessy

My daughter received 801K.

Franklin & Marshall no longer offers any merit aid.

Hi Bob,

Thanks for your suggestion. When I just checked on the College Board Franklin & Marshall, which is a wonderful liberal arts college, was giving out token ($2,500) merit scholarships. Maybe they have discontinued those since the data that I saw which should be for the 2013-2014 school year.

Lynn O'Shaughnessy

Someone commented in your last post that reach schools are not an option for families that cannot pay $60,000/year for college. Is that true? Last year a friend's daughter was accepted to Cornell but the aid package was weak and she had to decline and go to another school. Are elite institutions no longer an option for middle class kids if they cannot pay full freight?

Hi Erog,

Cornell meets 100% of financial need. Cornell will provide the family with the amount of money over and above their Expected Family Contribution. This might be the case where a family is quite well off, but didn't save for college. Or they could have completed their financial aid applications wrong and looked affluent when they weren't. That's a puzzling one.

Lynn O'Shaughnessy

This family had a $20,000 spread between what Cornell felt they could afford and what they thought they could afford. If there was a way they could have done it they would have, but they had to decline. I might note that their daughter was a recruited athlete too!

Hmmm, it sounds as though something went bad with their FAFSA. But then again, everyone knows that the Federal Govt's methods for calculating EFC need reform.

I believe that their situation is very common. My friends and I (middle income families) have all experienced that "meeting 100% of financial need" is just another way of saying that they will expect you to pay $20-30,000 a year. My son is about to start applying to colleges and we will apply to some private (not Ivies), but he will most likely attend a state university as does my daughter. The colleges that offer full rides are not near us and aren't rated as highly as our state university for his chosen major (engineering). My opinion? Only very rich and very poor students can attend elite institutions. Find the best school you can afford and save your money for grad school…

We also were given $50,000 per year by Cornell's net price calculator. I called the admission's office to confirm, and they said that the number shown was what we could expect to pay. That's when we re-directed to Rennselaer for engineering, because their final EFC for us was 30,000, plus they gave our son academic merit awards that will cut his overall cost to attend in half.

On our visit to Cornell in fall 2013, the admissions personnel were very clear that Cornell offers no merit aid. Their financial aid calculator suggests that "meeting 100% of financial need" translates to a middle-income family paying $50,000/year, much more than this family can afford for one of two children.

Hi Alison,

You are right that Cornell doesn't provide merit aid just like the other Ivies because they can attract plenty of applicants without bribing them with merit aid.

Middle income families would not be paying $50,000 a year for Cornell. I think you probably made a mistake using the calculator.

Lynn O.