Could a Badge Be As Good As a College Degree?
The college degree is the only game in town. At least that's the way it's been for a very long time.
Most Americans believe they need a
college degree
to succeed professionally and the statistics certainly bear this out.
College graduates earn considerably more during their careers. Among Americans ages 25 to 32, for instance, women and men with college degrees earned 79% and 74% more respectively than high school graduates, according to the College Board. What's more, the unemployment rates of college graduates has been consistently about half that of high school graduates.
Despite the need for a college degree, the quality of education that colleges and universities have been providing has been under fire, particularly this year after the release of the blockbuster book
Academically Adrift: Limited Learning on College Campuses
. The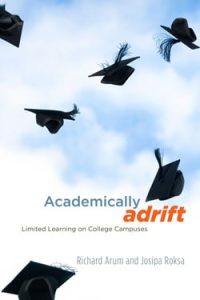 two academics who conducted the research concluded that 45 percent of college sophomores had not improved in critical reasoning, thinking, and writing and that more than a third of students graduated from college without ever moving the dial forward in these areas.
Showing What You Know With a Badge

Whether or not colleges and universities educate their students, however, they have enjoyed a lock on the credentials that count. This monopolistic hold on credentialing, however, could be changing.
So-called digital badges could end up breaking the stranglehold that traditional colleges and universities have enjoyed in awarding credentials. Digital badges could give Americans who earn them the kind of impressive credential that a college degree has conveyed without having to go through the time and considerable expense of earning one or more diplomas.
The John D. and Catherine T. MacArthur Foundation recently announced that it was launching a competition that will award $2 million to companies and organizations that can develop workable digital badges and badge systems.
Digital Badges: Friends in High Places
The digital badge concept has gained friends in lofty places. U.S. Secretary of Education Arne Duncan, NASA administrator Charles Bolden and other high-level business, philanthropic, and technology leaders attended the kick off of the digital badge competition announcement. Duncan, who called the digital badges a "game-changing strategy," had this to say: "Badges can help engage students in learning, and broaden the avenues for learners of all ages to acquire and demonstrate—as well as document and display—their skills."
Americans could earn badges through skills and knowledge that they get in a variety of ways including informally, through their workplace, open courseware and other online classes, and even traditional colleges.
Here is what Mozilla, which created the Firefox browser and is heavily involved in the project, had to say about how these badges can work:
The badge system "will let you gather badges from any site on the Internet, combining them into a story about what you know and what you've achieved….This sort of badge collection may eventually become a central part of online reputation, helping you get a job, find collaborators and build prestige."
Could the College Degree Monopoly Ever End?
The digital badge is an intriguing concept that could ultimately shake up the higher education world by ushering in much-needed competition. Traditional institutions of higher ed haven't been terribly receptive to evaluating how they educate Americans, nor have they seemed to seriously consider ways to make earning a college degree easier and cheaper by using 21st century technology.
Maybe with some competition, the insular higher education community will change its tune.
More on The College Solution:
Do Undergrads Learn Much in College?
8 Ways to Pick Great College Classes
Where Most Students End Up Attending College
Lynn O'Shaughnessy is the author of The College Solution and she also writes a college blog for CBSMoneyWatch.com and US News & World Report. Follow her on Twitter.