Can This Teen Win a Sports Scholarship?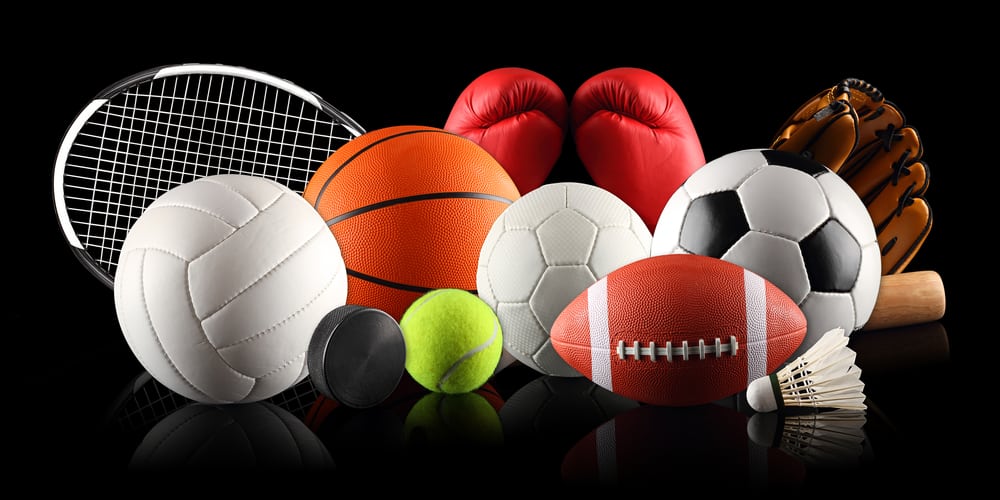 I wanted to share an email that I got awhile ago from a dad whose son is a senior. I overlooked this email until now so any advice might be too late for this family, but others might benefit.
Here is the dad's questions:
My oldest son is graduating high school this June/ 2013. One college is looking at him to play soccer- Goucher College in Md. but it is expensive. Your blog posts on the FAFSA were very helpful. Here is my question: How should I approach the college about an athletic scholarship?
The Scoop on Athletic Scholarships
There is no need to approach Goucher College or any other Division III about athletic scholarships. Division III schools, which are primarily private colleges and universities, do not give out athletic scholarships.  That, however, should not be a deal breaker.
These  schools routinely offer merit scholarships to their students and/or need-based financial aid. Being an athlete can make a student more attractive to a Division III school. These schools care deeply about their teams and are eager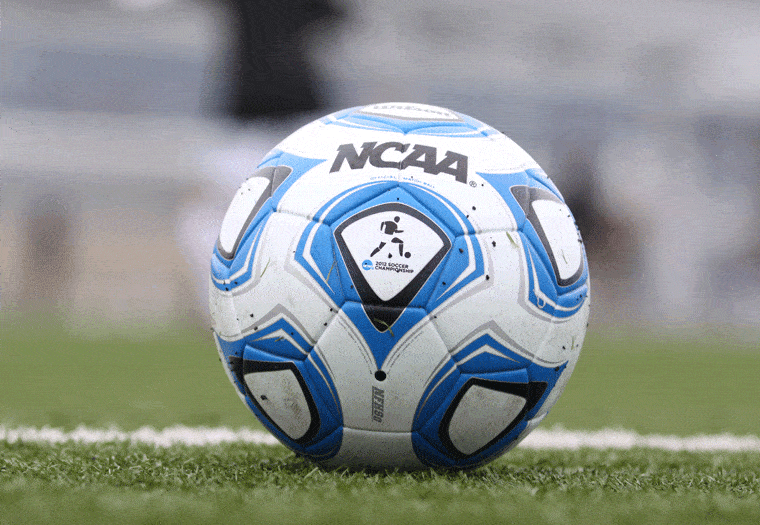 to attract good players.
What many parents don't understand is that in the vast majority of cases, merit scholarships are bigger than athletic scholarships. If your child earns a merit scholarship he enjoys a financial advantage because whether or not he plays soccer, basketball, lacrosse or any other sport, he will still keep his merit scholarship (some schools have a requirement that a scholarship recipient must maintain a certain GPA such as a 3.0).
In contrast, if your son gets an athletic scholarship from a Division I or II school, he could lose it if the coach no longer finds him valuable to the team. There are no four-year sports scholarships.
The average merit scholarship (non-need based aid) at Goucher College is $13,867, which is bigger than the average NCCA athletic scholarship of $11,000. (You can check these merit aid statistics yourself by looking at an institution's profile on the College Board.)
What families also don't realize is how difficult it is to secure an athletic scholarship. Roughly 2% of high school athletes capture an athletic scholarship.
And what about the odds for a soccer scholarhips?  It's grim. According to the most recent figures that I can find, about 330,000 boys compete in high school soccer, but there were  just 2,357 soccer scholarships available. These scholarships were split among 6,047 students. The average award was just $8,533.
Bottom Line:
Families often end up shopping for athletic scholarships rather than for schools that represent a good academic fit. If you are a gifted athlete or the parent of one, I'd recommend that you first identify schools that would be a match academically and then inquire about the sports. Getting a college education is infinitely more important than playing a sports. And remember, the money you receive for academic accomplishments is usually more than a sports scholarship.
We are so thrilled! Daughter was offered a full tuition scholarship! I feel, though, that in addition to the sport she plays, the extracurriculars she has done, including a foreign volunteer experience (alone) and her academics played a large part in that. Goucher is committed to Study Abroad, so I'm sure that didn't hurt. Lynn, you can feel a sense of accomplishment also, as I have read your column religiously for 2 years to find out which schools she might apply to, blogs on merit aid, and how to package an applicant. Thanks!

Wow Shari! Congratulations! I am so happy to hear that your daughter won a full-tuition scholarship to Goucher College. That is so exciting. Your daughter sounds like a very talented young lady. And I feel great knowing that I played a small part in your hunt for the right school at the right.

Lynn O'Shaughnessy

My daughter, a senior, has actually applied to Goucher at the request of a coach (don't want to name which one for privacy purposes). She will qualify for merit aid with a 31 ACT, multiple extra-curriculars in addition to sports, and 3.85 UW/4.1 W GPA. Goucher is expensive, but the coach says he/she has not seen any hard or fast rules about how much aid is offered, and as a recruited athlete, she is considered "valuable to the college". She applied Early Action, and have filed the Fafsa and Profile, so hopefully we will find out fairly soon how much aid she will be offered. We do not qualify for much Financial Aid. Lynn mentioned something that we have thought about a lot, which is whether she can maintain the GPA necessary for Physician Assistant programs and play tennis, even at a Division III school. My daughter has almost decided not to play tennis, and to be involved in other ways in the campus community, such as Leadership programs. Will post here later when the award comes.

Hi Shari,

One of the nice things about Division III schools is that your daughter can stop playing whenever she wants. She could give the sport a try and see if she can juggle the sport with her studies.

FYI, my daughter was a recruited athlete at Goucher and to my shock she was not offered any merit award. I bet your daughter fares better than she did.

Good luck!

Lynn O'Shaughnessy

While I agree that the academics is far more important than athletics, I wouldn't dismiss the value of playing college sports beyond the scholarship money. It just seems to me, based on anecdotal observations, that many medical schools, law schools, employers, etc.think quite highly of college athletes even at the division III level. Of course, that's not a a good enough reason to play a sport on its own. You really have to love the sport or you're not going to make it given the time commitment needed. I am constantly amazed at how much time these student athletes put in and how many still excel academically. I would guess that is a reason why playing college sports looks so good on an application.

HI Steven,

If a child plays Div. I sports it's unlikely he/she will get to med school. These students can't major in time-intensive sports like the sciences or engineering. You'll often find them herded into majors like sports management and communications.

Lynn O'Shaughnessy

Lynn, Thanks for this excellent post. The athletic scholarship "siren" draws so many high school "ships" to run aground on the rocks. So many high school students, supported–or pushed—by their parents, put all their eggs in one basket with sports. By the time they realize they are not good enough for Div I, or that the schools that might want them for Div III aren't the right academic fit as you pointed out, they have compromised their grades by spending so much time on sports. Then they don't have the grades they need to get into the colleges they would really like to attain, and certainly don't have the performance for merit scholarships.

If only families started thinking about merit scholarships early on in their kids' academic career, the same way they start thinking about athletic scholarships from Day One! Thanks for your post.

My daughter wanted to swim in college, but wasn't good enough for DI or DII. She looked for DIII schools that were an academic fit and that also offered merit aid. From there she was able to see the times of the students currently on those teams and see if she would be a fit athletically. Then filling out the onlined recruiting form and getting in touch with the coaches, followed by visited. She ended up at a great academic school with a merit aid package larger than we thought possible. She's in the middle of her freshman year, and loves both the school and the swim team!

Thanks Bob for sharing your great story. I wish your daughter continued success.

Lynn O'Shaughnessy

As a parent of a collegiate student-athlete, I could not agree more with your post and the resulting comments. I have not clicked on the links above, but the resource my daughter and I used during her recruiting process is this book: http://www.amazon.com/Student-Athletes-Guide-Getting-Recruited/dp/1932662995/ref=sr_1_2?ie=UTF8&qid=1358975631&sr=8-2&keywords=GUIDE+TO+COLLEGE+SPORTS+RECRUITING.
My daughter is in an "equivalency" sport at an NCAA DI school and also, fortunately, is an excellent student. She received FIVE TIMES as much academic aid as she did athletic aid. In addition, being a good student makes the recruit more desirable to the coaches, who usually have some type of standard they have to meet for their recruiting classes' grades and test scores.
From my experience with my daughter's recruiting process, and those of her classmates, just about any athlete with the desire can find an appropriate collegiate program. However, getting ATHLETIC AID is difficult and getting a full ride is nearly impossible (there are just 6 "head count" sports, where the coach has to offer a full scholarship).
A few pieces of advice: start early (freshman year, making sure you are following all NCAA rules); look for schools that are a good athletic and academic fit; and be sure it is your CHILD's dream to be a student-athlete, not yours!

Hi Laura,

Thanks for sharing your story and the link to the book on Amazon. I have that book, but I haven't read it yet!

My daughter also played a varsity sport (soccer) at a Division III school and received merit aid that would have far exceeded any athletic scholarship. In a future blog I'm going to discuss the difference between a head-count and an equivalency sport. I also discuss this in my book, The College Solution.

Lynn O'Shaughnessy

This article is only partially correct, yes going for an Academic Scholarship is a good thing to do but that Academic can be combined with an Athletic Scholarship as well with any financial aid that student may be entitled too…
My son is in a Private NAIA College in California (yes, some Private colleges DO give Athletic Scholarships) that costs $36,000 a year (Frosh year $48,000), he receives $17,000 a year Athletic Award, $10,000 Academic and the rest is made up of financial aid and other Scholarships…he pays nothing out of pocket except for what we had to pay for Freshman year Dorm and the school even kicked in extra money for his housing to keep him at their college…it is always wise to approach Coaches with requests for Athletic Scholarships, if they want your Student Athlete bad enough as was the case with my son, they WILL pay.

The problem isn't that Goucher is a private school, it's a D3 school which means they can not give athletic scholarships according to the rules set by the NCAA. Only D1 and D2 schools in the NCAA can give athletic scholarships.

January of the senior year is late looking for sports scholarships. I just came across a free guide that does a pretty good job of providing an overview for students looking to play sports in college at http://www.nhheaf.org/pdfs/athleticbooklet.pdf. I like the sample in season schedule for a D1 athlete. Ultimately, I agree with Lynn,there's more merit money and it's more reliable.

Hi Michelle,

You are right about the timing being too late for athletic scholarships. Thanks so much for attaching the PDF. I loved the sample schedule too. I hope it scares off some students from pursuing Div. I and II athletic scholarships.

Lynn O'Shaughnessy

Lynn,

This is a great post! I don't think most parents have any idea about athletic scholarships and recruiting. I recently did some research on the NCSA Athletic Recruiting website. It had recruiting guidelines for D1, D2, D3 and NAIA schools. I was astounded on the experience/award requirements that schools are looking for in recruits. It validated what I had heard recently that these kids need to start club sport before high school. The site also provides the numbers on how many schools offer scholarships in each division and how many scholarships are generally offered per sport (at the D1, D2 and NAIA levels). This information is quite enlightening for any parent who thinks their child may have a shot at an athletic scholarship or just being recruited by a D3 school.