A Trailblazer Slashes College Tuition by 33%
A report released on Wednesday from the U.S. Census Bureau documents what a lot of people have been feeling for many years. Household income has been eroding for so long that it has now fallen to levels last seen in 1995.
Median household income is now at an inflation-adjusted $50,054, which is 8.9 percent below its all-time high of $54,932 in 1999.
While Americans have been losing financial ground for years, colleges and universities have continued to stubbornly raise their prices. And, I should add, typically hiking them well above the annual inflation rate.
While colleges and universities deservedly get flack for their outsized price hikes, the institutions argue that their price tags are misleading. Lots of students, after all, receive financial aid and scholarships. In fact, among private schools roughly 85% of students receive some type of price discount.
There are numerous reasons why schools inflate their sticker prices, including the belief that affluent families, in particular, won't take a school seriously unless it costs as much as other comparable schools.
A Trailblazing University Bucks the Trend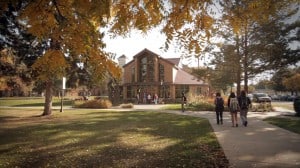 It would be so much better for families, however, if a school's published price tag actually conveyed what the actual cost would be. Which is why today I want to applaud Concordia University in St. Paul, MN, for having the guts and foresight to do just that.
This week the Lutheran university announced that it was abandoning the high-tuition, high-discount model that is widely used by colleges and universities across the country. Instead the school has rolled out significantly lower prices that reflect what students will end up paying. Imagine that!
For the 2012-2014 academic year, Concordia will slash its annual tuition for its undergrads (current and returning students) by $10,000. That represents a 33% drop from the current year's prices.  Next year the school's tuition, which is currently $29,700, will shrink to $19,700.
I don't know of any other school that has attempted to do what Concordia has done on such an ambitious scale. Last year Sewanee: The University of the South generated a tremendous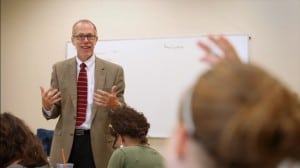 amount of publicity for rolling back its overall price by 10%, but that pales in comparison to Concordia's move.
The school will continue to provide some students with need-based financial aid and they will hand out some scholarships, such as for athletics and music, but the overall amounts will be lower because of the significant drop in prices.
Even with the roll back in aid to reflect the new lower prices, students will come out ahead. After typical grants and the federal Stafford Loan ($5,500) are deducted, for instance, the average low-income student will need to spend $130 out of pocket to cover the tuition rather than $430. And by the same measure, the out-of-pocket tuition expense for the typical affluent student will drop from $12,200 to $10,700.
Ditching a Broken Pricing Model
I talked with Eric LaMott, Concordia's senior vice president and chief operating officer, who believes that the high-tuition/high discount model will prove unsustainable for a growing number of schools. Even though published prices are meaningless at colleges and universities, most families don't understand that. In reality, parents and teenagers look at price tags when drawing up college lists. And when they take a gander at high published prices, they are more likely to turn to public colleges and universities.
"We are moving into a new model of how higher education operates,"LaMott observed. "I don't think it's sustainable to continue to drive up the prices. I am confident that ours is the right strategy."
I happen to think LaMott is right and I hope that administrators at other colleges and universities take a serious look at what is happening in St. Paul.
Read more from The College Solution:
Could College Affordability Become Fashionable?
Where Can You Find Cheaper College Prices?
Learn More at Lynn's September College Workshops
For any parents who can make it to San Diego during the last two weekends of September (Sept. 22 and Sept. 29), I will be holding my quarterly college workshops through the University of California, San Diego Extension.
Workshop No. 1: Shrinking the Cost of College (Sept. 22) shares what you need to know to make college more affordable.
Workshop No. 2: Finding the Right College Workshop (Sept. 29) focuses on how to increase your child's chances of getting into schools, evaluating schools academically, using college rankings the right way and much more.
UCSD Extension has received tremendous feedback from participants at these college workshops, who have agreed that they are definitely worth attending. The early-bird price for the workshops is $75, which is a 25% discount off the regular price.
All workshop participants will receive an electronic copy of my 75-page workbook, Shrinking the Cost of College:  Great Ways to Reduce the Cost of a Bachelor's Degree.
You can learn more about the workshop here:  Lynn's College Workshops.
You can sign up for one or both workshops here:  UCSD Extension.
Hey, Lynn–
Great post, and kudos to Concordia, it seems.

Grove City (PA) is very popular with the parents at my kids' school, one of the reasons being the financially transparency/predictability.

I followed a link back to an earlier article in which you mention parental concerns about campus amenities and the attendant costs. I've been on a bunch of tours lately, and I've been dismayed by how few parents seem to question the inevitable 5-star accommodations.

I am so not okay with my own children spending their college years at Club Med, Shangri La, the Hanging Gardens of Babylon, or Pebble Beach. It seems like a crippling proposition which detracts from the main thing–their education.

Now I hear the liberal arts college presidents espousing what I personally believe to be true–that education is not a commodity to be measured as such. But they can't have it both ways. Downplaying earning potential in the valuation of an institution's merits while simultaneously luring new students through facilities afforded only by the wealthy? Is the problem that nobody really knows what the main thing is anymore?

If I ruled the world, I'd have all the colleges sell their campuses to the Hilton–or really to anyplace where the rest of us can check in and enjoy ourselves, too. Then the colleges can pack up their most valuable resources–the people–go build some cinderblock dorms, and cut the tuition to about $4000.

Sadly, I don't even rule my house. So back to all the analyses I go.

Imagine that.. a sticker price someone can actually make a decision upon. How nice! Way to stand out in the crowd – Concordia University in St. Paul, MN!