A New Way to Become a Teacher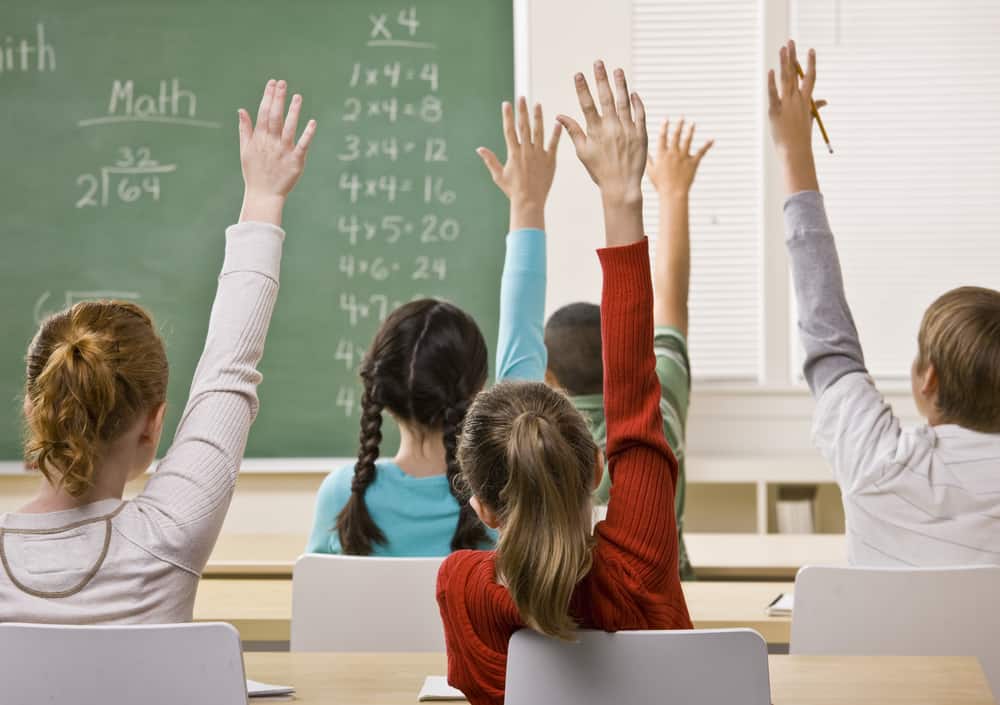 A month after he graduated from Beloit College with a degree in mathematics, my son Ben is taking his first step towards becoming a high school math teacher.
He starts his Denver Teacher Residency program Monday through a collaborative effort between the University of Denver and the Denver Public Schools.

Ben will be taking classes for the next year at Denver University and in the fall he will be helping his mentor mathematics teacher in her classroom at Lincoln High School, which is a low-income, predominantly Hispanic high school in Denver. (President Obama visited the school in 2011.)
If all goes well, Ben will earn his teaching credential and a master's degree by this time next year and will become a full-fledged math teacher in the Denver school district for the 2015-2016 school year.
This spring Ben flew to Denver to participate in what could be called speed-dial dating with mentor mathematics teachers in Denver. At the University of Denver, Ben and his new classmates got to talk for about five minutes with 14 different math teachers. After those 14 conversations and reading each teacher's bio and philosophy of teaching, Ben had to pick his five favorites. On their end, the teachers did the same. Last week Ben was thrilled to discover that he got his No. 1 teacher pick.
Options for Future Teachers
When Ben decided that he wanted to be a teacher, I started researching. While I know a lot about college for undergraduates, I know far less about graduate programs. I should mention here that I think far too many students trot off to graduate school. Lots of these college grads, in my opinion, choose grad school because they don't know what else to do. And that's a terrible reason to take this step, which can be quite expensive.
One of the unique aspects of graduate degrees in education is that many teachers pursue them. Teachers typically obtain master's degree because they can earn more money from their school districts. This is the reality even though there is zero evidence that a teacher with a master's degree is a better teacher than one with just a bachelor's degree.
Mediocre Master's Degree Programs
When researching Ben's options, I talked with a math education professor at San Diego State, whose son used to play soccer with Ben when they were younger.  The professor warned me that there are lots of bad master's programs that serve teachers who want the diploma to qualify for higher salaries, but don't want to work hard getting it.
FYI, I don't blame the teachers for feeling this way since getting a master's degree is a dumb requirement for receiving higher pay. The prof suggested that Ben consider getting a teacher credential initially and if he ended up really liking teaching he could seek out a top-notch master's degree program.
I must say that my opinion of the Schools of Education, at the beginning of my search, was low and what I was discovering made me feel worse. The research, for instance, coming out of the bipartisan National Council of Teacher Quality is incredibly depressing.
The NCTQ conducts annual surveys of the quality of teacher preparation programs and the results are atrocious. Here is a post that I wrote last summer on this topic on the latest NCTQ annual report:  Teacher Education Programs Flunk Out
The NCTQ, also released a study in December that suggests that the majority of teacher programs do a poor job of preparing teachers to manage their classrooms, which is essential to being a successful teacher.
People asked me if Ben had considered Teach for America, but I was skeptical of this program that appears to be a big draw among students at elite schools. The problem that I see with Teach for America is that new grads get just five weeks of training in the summer and then they are thrown into their own classroom in low-income schools. Talk about setting young grads up for failure!
 Discovering Teacher Residency Programs
Thanks to a friend of mine in Denver, I was thrilled to discover teacher residency programs, which are becoming increasingly popular.
These programs prepare teachers for hard-to-fill positions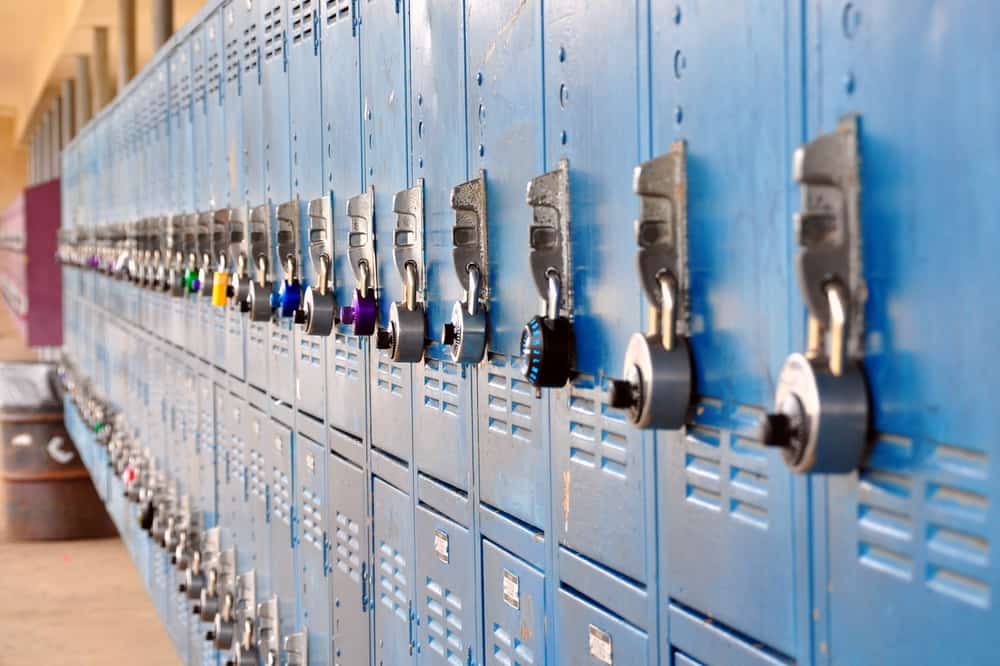 and give them a strong year of on-the-job training, similar to a medical residency, so they can be more effective when they get their own classroom. Compared to the traditional educational programs, there is far less time devoted to theory and much more time focused on practical advise.
Residency programs seek recent college grads with very strong academic credentials and young professionals who want to teach math and science or other hard-to-fill teaching slots in low-income schools. Students who have earned a bachelor's degree in education are not eligible.
Grad students in these programs typically spend a year in a mentor teacher's classroom while also attending classes. At the end of the program, the graduates will have a teacher's credential and a master's degree.
Beyond representing a promising route into teaching, these programs can be an inexpensive way to get into teaching.
I think Ben's program in Denver is typical of what you'll find. The Denver Public School District is paying Ben a $20,000 stipend to participate in the program which should cover his room and board for the year. The University of Denver discounted the tuition for the program and Ben has taken out a federal unsubsidized loan to cover the rest of the tuition. The school district, however, will pay off a quarter of his loan each year for four years if he remains in the school district.
Ben could end up paying $0 for a master's degree in education.
 A Sampling of Teacher Residency Programs
If you are interested in learning more about teacher residency programs, I've included links to some of the programs. Ben had applied or was planning to apply to the first five that I listed below before he got accepted into the Denver program.
Math for America (Berkeley, Boston, Los Angeles, New York City, Utah, Washington DC)
Aspire Teacher Residency (Oakland, CA)
Match Education (Boston and Chicago)
Woodrow Wilson Teaching Fellowship in Ohio (Also underwrites programs in Georgia, New Jersey, Indiana and Michigan.)
Math and Science Teacher Residency (New York City)
Urban Teacher Residency United This umbrella group will connect you to many residency programs including Atlanta, Memphis, Philadelphia, Milwaukee, Richmond, Seattle and Chattanooga.
Starting His New Life
Ben's first choice was the Denver program because he wanted to live there. He visited the Rocky Mountains quite a few times growing up because his dad is a native of Denver. We were lucky because Ben's aunt was always generous in letting us stay at her place in Vail, which made vacations inexpensive.
The photos below are our favorites of Ben in the mountains. I took the first photo minutes before he had his first snowboard lesson in Vail. I took the second one after he finished his first day on the slopes with his snowboard class. When his teacher residency is over, I hope Ben is as excited about teaching as he was about snowboarding!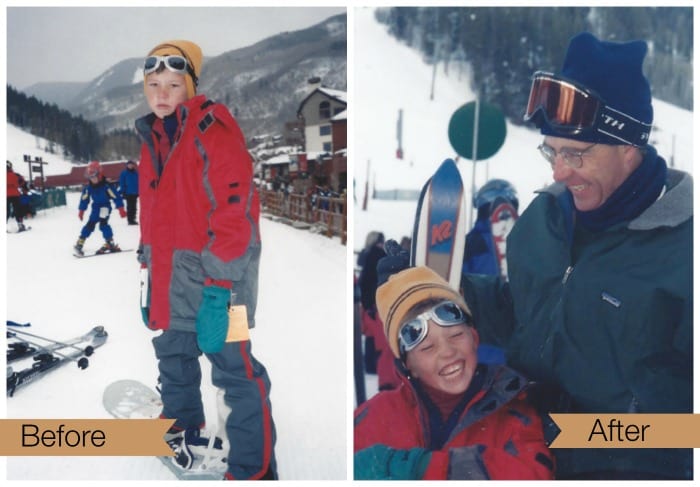 Hi Chris,

Since you read the post, I added one more residency program — the Woodrow Wilson one — that I had overlooked.I'm glad you liked the post.

Lynn O'Shaughnessy

It gives me so much hope in our education system when I see bright, young people like Ben choosing to go into teaching. He's going to be great!

Thanks Karen! You are too kind!

Lynn O.

" I think far too many students trot off to graduate school. Lots of these college grads, in my opinion, choose grad school because they don't know what else to do. " I agree. This was me! 🙂 I think part of it has to do with the fact that I was a science major, and at least at my university none of the professors (at the time) knew what to do with that except go into academia. I think that's one thing colleges and universities should do more of – not just teaching students, but *preparing them for jobs.* And I got little advice on how to find a good graduate school…

Sounds like you did a great job finding out about the best route for graduate school for teachers! Ben was lucky to have your help with that.