6 Tips for Selecting a School for Art Majors
I want to major in art.
This is the college major that perhaps more than any other strikes fear in the hearts of parents, who worry that an art degree will condemn their children to a life eating Cheerio's for dinner and driving old subcompacts with bald tires.
The truth is there are a myriad of careers in a wide range of fields waiting for students who graduate with a fine arts degree. I don't think anyone should discourage a child from pursuing this major. I haven't. My own son Ben is double majoring in mathematics and studio art.
Today, I have a guest blogger, Harriet Katz, who is a college consultant in Northern California, who works with students interested in the visual arts. She's sharing some great tips on finding schools for future art majors.
I can't resist, however, adding one tip myself. Be very careful if your child wants to attend a school dedicated exclusively to art because they tend to be extremely expensive without decent financial aid. Here is a post that I wrote on this subject: 25 Colleges With the Highest Hidden Price Tags
6 Tips for Selecting a School for Art Majors
1. Attend a fair for art majors.
One way to learn about many different schools is to attend the National Association for College Admission Counseling's Performing and Visual Arts College Fair, which is held annually in major cities throughout the country. At the fair, you will have an opportunity to meet representatives from specialized programs in the visual and performing arts.
2. Discover the difference between types of schools.
Learn the difference between the various degrees and the types of schools. Do you want to pursue a bachelors of art or a bachelors of fine art? Do you want a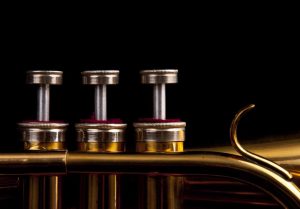 conservatory, a 4-year visual arts school or a 4-year college that offers both broad liberal arts and visual arts courses?
Use online resources to research schools such as the directory published by the Association of Independent Colleges of Art and Design.
3. Don't believe gossip.
Research not only the programs offered at different schools, but who is teaching and more importantly, who will be studying alongside you. Look for a school that is clear about what type of student is suited to benefit from their courses. If you are a painter, research the painting instructors. Where do they show their work? How does their personal work influence their teaching? Does it suit your interests?
4. Know what schools want.
Some schools balance their admissions decisions equally between grade point averages and portfolios. Others clearly view your portfolio as the most important information they have about your suitability for their program. Research this information to find the program appropriate to your skill level and academic performance.
Ask questions such as how many students have access to studio space? Are internships supported? Will you have access to alumni and be encouraged to network with artists working in your field?
5. Don't produce work just for a portfolio.
Rather, you should continue to create a large a body of work to choose from when selecting pieces for your portfolio. Make sure you understand the requirements as to the type of work and the total number of pieces allowed. Include pieces that show observational skills as well as the power of your imagination. Remember, schools look for excitement, commitment and creativity, not just skill.
6. Don't just look at best-known programs.
Look for the programs that might not be the most publicized. Everyone knows about Rhode Island School of Design and their unique relationship with Brown University. You should also familiarize yourself with programs such as the Maryland Institute College of Art and their relationship with Johns Hopkins University.
More from The College Solution:
So Your Child Wants to Major in the Arts
Getting Real About Majoring in Engineering
How U.S. News' College Rankings Can Hurt You