5 Winning College Strategies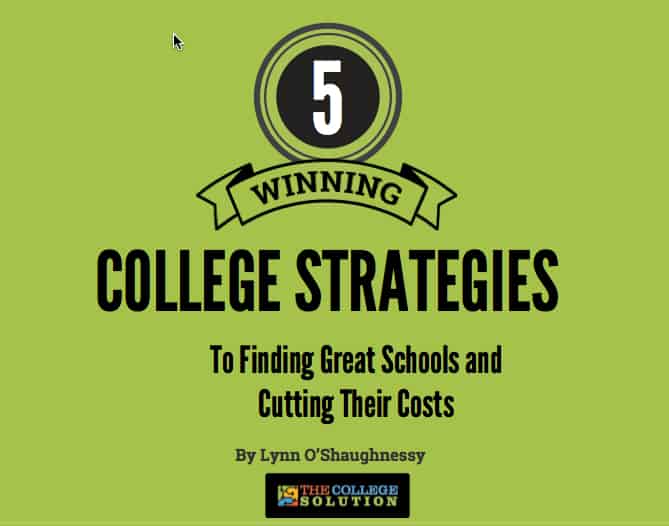 During the past week, I shared Five Winning College Strategies during a webinar that attracted more than 1,000 viewers.
If you missed the webinar, which I offered on four different dates, you can still listen to the replay for a limited time period.
Here is the link to Five Winning College Strategies to Finding Great Schools and Cutting Their Price.
These are topics that I tackled during the live sessions:
1. Where you should be looking for college money.
2. How to determine a college's generosity to your family before applying.
3. Huge new changes in the college admission process.
4. How to use an intriguing resource to evaluate the future earnings potential of your child at any college.
5. An easy step to avoid paying many thousands of dollars extra for college.
I also hopped on the Internet to show people some  wonderful resources to evaluate and/or find colleges.
The recording is available through Sunday. So please watch the presentation while there is still time and come prepared to learn!