12 Things You Should Know About Private College Loans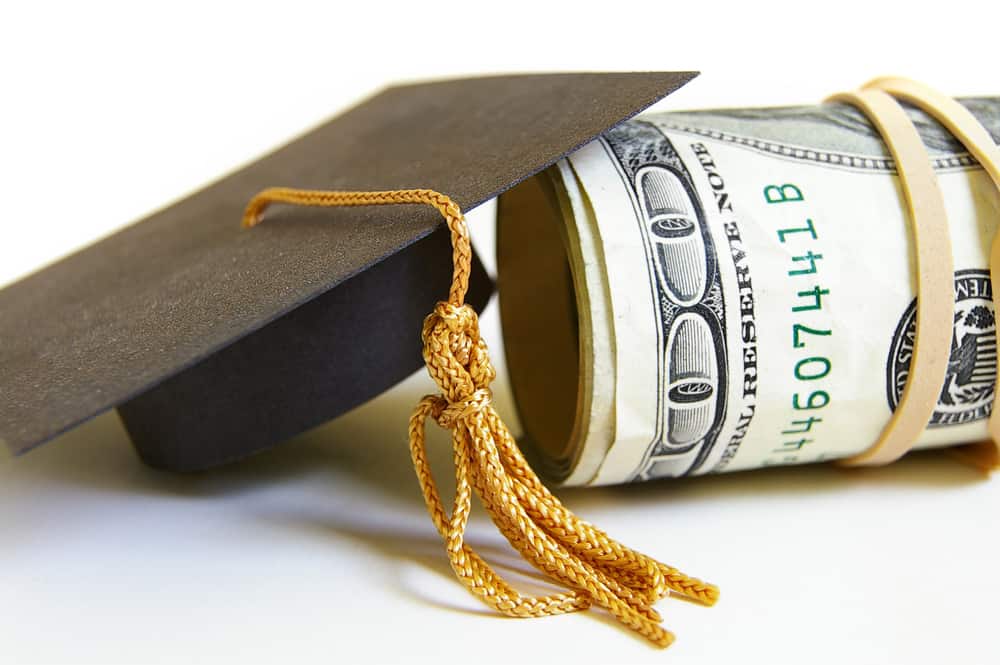 If borrowing through federal student loans to pay for college isn't enough, private college loans are an option.
With the 2016-2017 college lending season just beginning, this is my third and final post about borrowing for college. If you missed my first two posts on college loans, here they are:
Private Parent and Student College Loans
In this post, I'm sharing 12 things that you should know about private college loans.
1. Traditionally private college loans have been intended for students. Students take out these private loans, but about 90% of these loans require an adult to cosign.
Over the years I've had some parents bemoan the fact that their children will be forced to take out large private loans, but what these moms and dads don't always realize is that they are taking a risk too. That's because they will be responsible for these loans if their children can't or don't make their monthly payments.
2. A new type of private college loan is now available exclusively for parents. These loans allow parents to take on college debt without involving their children. For parents with very good to excellent credit scores, these private loans can offer lower interest rates and fees than the federal PLUS Loan for parents.
3. There are currently a handful of private lenders who originate private college loans for parents:
Citizens Bank
Citizens One
Sallie Mae
SoFi
Wells Fargo
4. An excellent place to learn more about these new private college loans, as well as traditional private loans, is Private Student Loans Guru. Mark Kantrowitz, a nationally recognized financial aid expert, who is publisher at Cappex, a popular college search resource, recently created this free website.
On Private Student Loans Guru, you'll find  a tremendous amount of information about the advantages and disadvantages of private college loans, as well as how they compare to federal loans. The site also shares links to the private lenders.
5. Private loans don't include many of the protections that federal loans offer. For instance, while parents and students receive the same interest rates when borrowing through respective federal college loans, that's not the case for families using private college loans.
Private lenders will charge higher interest rates to borrowers with lower FICO scores and may even base interest rate decisions on what schools students are attending. Families with excellent credit histories will obtain the most favorable interest rates. In contrast, parents with credit scores of 640 or lower may not qualify for any private loans.
6. Private student loans used to be dominated by the nation's major banks, but the recession that began in the late 2000's ended up chasing away most of the big players including Citibank, Bank of America and Chase. The best-known player is Sallie Mae, which has had a troubled history in this niche.  Other alpha dogs are Wells Fargo and Discover.
When big banks fled this market, credit unions, which see student loans as a natural extension of their mission, aimed to fill the void. Non-profit credit unions are also interested in seeking younger customers and they view college loans as a way to reach out to them.
Also entering the market for private college loans and/or refinancing have been online lenders such as College Avenue Student Loans, CommonBond, DRB Darian Rowayton Bank and  SoFi.
7. Loan shoppers typically gravitate to the major lenders with the recognizable names and big marketing budgets, but the big boys often do not offer the best deals. Make sure you also explore credit unions and online lenders.
To be eligible for a credit union loan, borrowers will have to join the financial institution. There are few national credit unions which means that families will usually have to look for credit unions in the area where they live or where the student will be attending college. A regional credit union, for instance, may only serve families in 20 zip codes.
8. Some state higher-ed agencies also provide lending options. Via this list courtesy of Private Student Loan Guru, you'll see their names. You need to be just as careful when evaluating the terms of college loans offered by state agencies.
The New York Times ran a horrific story last week about the New Jersey Higher Education Student Assistance Authority, which refused to cancel a borrower's loan after a young man was murdered! The grieving mother had cosigned the loan and the agency expected her to keep making payments.
The New Jersey agency runs the largest state college loan enterprise in the country. In the article, a bankruptcy attorney called the New Jersey program "state-sanctioned loan-sharking."
9. Do your homework before selecting a lender. To hunt for private college loans, consider using one or more of these online search engines:
10. If a college has a credit union, you might be able to get a private loan this way. Higher-ed institutions that have a credit union include Amherst College, California State University system, Harvard University, MIT, Princeton University, University of Kentucky, University of Massachusetts and University of Wisconsin. An easy way to see if a school has a credit union it to Google "credit union" and the name of the institution.
11. Don't assume that you'll get the lowest interest rate. The teaser rates on private loans can look much more attractive than federal college loans. A tiny percentage of borrowers capture the teaser rate. To qualify for this rate, your credit scores should be nearly perfect. The difference between the lowest rate and the highest rate at an individual lender can be huge.
12. Ask the right questions. Before committing to a private loan, here are some questions to ask:
What is the interest rate?
What is the APR?
Is the rate fixed or variable?
Is there an interest-rate cap on a variable loan?
What is the total cost of the loan?
What are the requirements for a co-signer release?
What percentage of cosigners has ever been released from your loans?
What are the student loan deferment options both during and after school and are there any hardship waivers?
Are there any additional fees?
How difficult is it to consolidate loans and cut interest rates after graduation?
Does the loan offer penalty-free prepayments?
How long is the grace period?
What are the borrowing limits?
Is there a discount for on-time payments?
What happens to the loan if the borrower dies or becomes disabled?
Two Ways to Become an Empowered College Consumer
In the fall, I'll be offering two ways to learn about finding schools and making them more affordable!
No. 1

I'll be relaunching my popular online course, The College Cost Lab, which explains how to shrink the cost of college.  To be among the first to get details about the next class in September, please click here.
No. 2
I am excited to announce that I'll also be rolling out a brand new course this fall called The College Success Lab!
In this online course, you'll discover a step-by-step method for finding colleges, amazing college lists to generate ideas, ways to increase admission chances, awesome advice on what students should be doing throughout their college years to get jobs after graduating and much more!!
To be notified when I have more details about The College Success Lab, please click here.