3 Great College Search Tools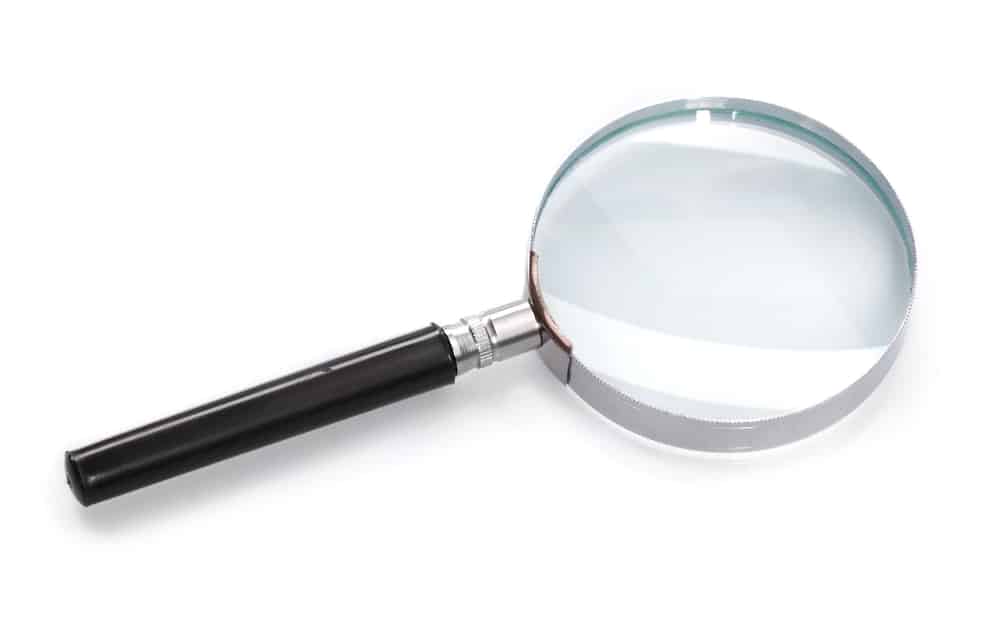 Most families don't look far when searching for colleges.
The vast majority of students, who go to four-year schools, attend public universities within their own state. And most find schools within 100 miles of their homes. Only 14% or so of students attend institutions more than 500 miles away.
Nearby state schools can represent the best option, but that won't always be the case.
I'm always telling parents, counselors and college consultants in my online course that families should often throw a wider net when they are searching for schools. Doing so can help find better academic and financial fits.
Today I want to share three valuable online resources that should help you generate more college list ideas.
Beyond College Rankings – Brookings Institution
The Brookings Institution offers  a  value-added college ranking system that focuses on measuring just how big of a boost that colleges and universities give their grads in terms of their earnings power and mid-career salaries.
According to the think thank, the schools that made the list below, in the order that you see, provided their grads with the best value-added boost to their mid-career earnings. Brookings Institution measured what students at these schools would likely have made based on such things as their student demographics and majors and then how much they exceeded or failed to exceed those levels.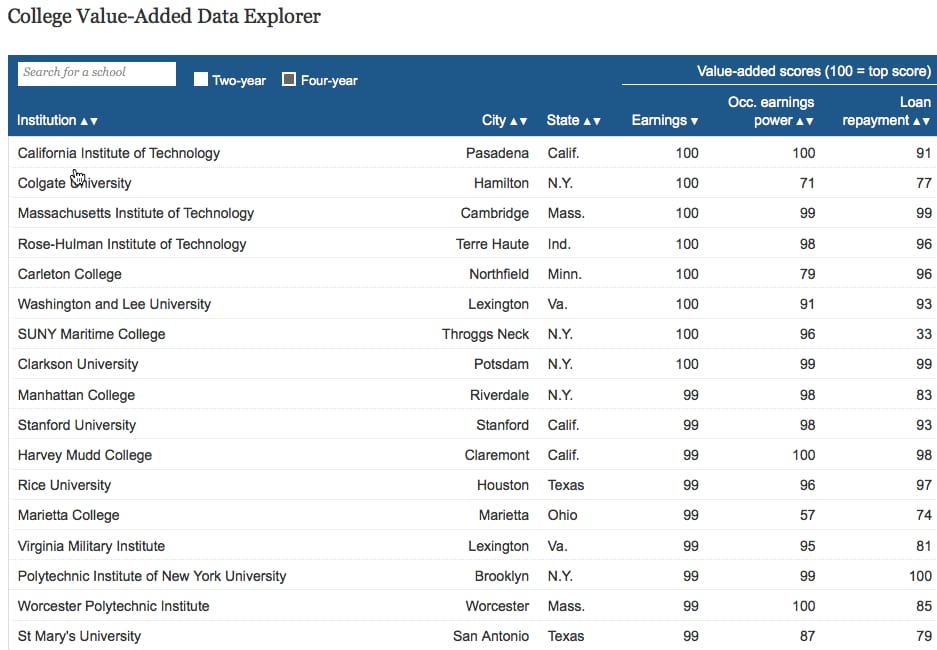 So why is this significant? Here is how I explained it in a post that I wrote about this tool last year when I contrasted what Brookings created versus the popular U.S. News rankings: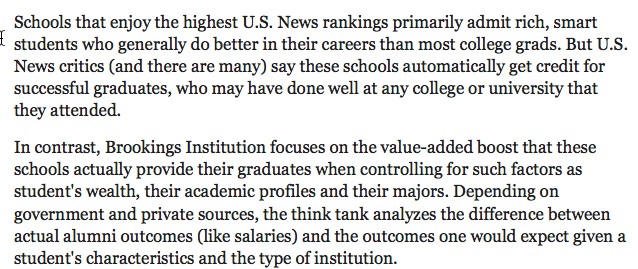 As you see, there are some elite schools that made the list (big surprise), but I am always far more interested in the hidden gems.
In addition to using this list as an idea generator, you can also check out individuals schools and how they fared on this site.
Here is a previous post that I wrote about the Brookings Institution's tool:
Some Surprising College Super Stars
Did you know that only 33% of full-time freshmen at four-year, public universities graduate in four years? The percentage is 53% at private institutions.
At College Completion, a microsite of The Chronicle of Higher Education, you can find the grad rates of any school, but just as importantly you can generate college ideas here.
On this site, you can create custom peer groups to compare colleges and sort individual private and/or public schools by state and graduation rates. To give you an idea of what you'll find, here is a screenshot that I generated when sorting by four-year grad rates. The site refers to four-year grad rates as 100% and six-year grad rates at 150%.
I chose to share this section of a very long list of private, nonprofit schools because it illustrates how you can discover promising, undiscovered schools by going through this exercise.
College Results Online, which is a creation of The Education Trust, provides similar information to what you'll find on College Completion. My favorite feature is the ability to find schools that are similar to each other. To create a list, you must first call up the profile of a school and then click the Similar Colleges button.
As an example, I am using Valparaiso University in Indiana.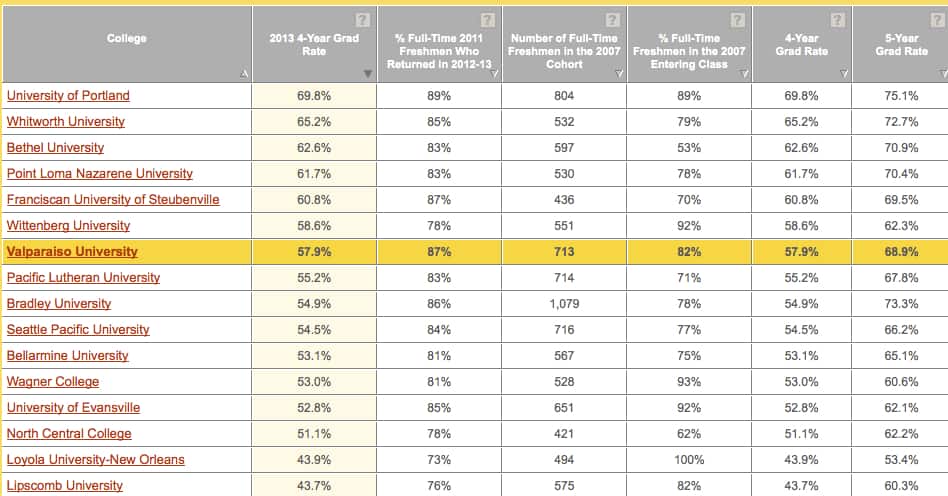 When I clicked on the Similar Colleges link, the site generated a list of peer institutions based on 12 institutional characteristics.
I wrote the following post about using this site a few years ago that I'd suggest you check out:
There are plenty of other great online tools to search and evaluate colleges and I hope to share those in future posts.